Alibaba is using Single's Day to push its version of online/offline shopping
October 25, 2018 • 4 min read
•
•
Alibaba is using the Nov. 11 Single's Day, China's biggest shopping holiday, to push its "New Retail" program that looks to blur the lines between e-commerce and in-store sales.
For Single's Day, online-offline promotions include digital "red envelopes," a Chinese money-giving tradition, that can be bought online but reimbursed in stores, similar to gift cards. Other retailers are testing pop-up stores: L'Oréal China is opening a network of temporary stores that will be promoted during Single's Day, outfitted with augmented reality try-on mirrors, which will connect to users' Tmall profiles to save products, and product vending machines powered by Alipay. Customers can also make appointments for in-store hair appointments.
The New Retail push is also expanding Single's Day promotions to local food service: Starbucks locations in 11 Chinese cities are partnering with Alibaba's food delivery service, Ele.me, to deliver on-demand drinks to customers on the holiday and boost online orders. It also works in reverse: Customers shopping in stores will see promotions exclusive to a brand or retailer's Tmall store, or prompted to scan a code to redeem online offers later.
Each store can tailor New Retail capabilities to fit their needs, but its main tools include QR code product scanning to add items in stores to online carts or read their product pages — this is particularly important for brands with lower awareness levels in China, like Hennessy, which uses its Tmall product page to explain how it's made and what it pairs well with. It also enables online-offline delivery options like online purchasing, in-store pick-up and shipping from stores. To personalize the overall shopping experience, augmented fitting rooms can save product feedback from stores to profiles, and endless aisle screens offer easy online ordering and display in-store product recommendations built off of online customer data. To make checkout more seamless, retailers can offer cashless payments through Alipay.
The goal is to lift overall sales for Single's Day, and Alibaba, on its biggest shopping day of the year. While China's e-commerce market is the largest in the world, 80 percent of purchases still take place in-store. Over the past three years, Alibaba has invested more than $8 billion in brick-and-mortar retail, according to Forbes, which has included investments in its owned and incubated supermarket chain, Hema, and investments in developing retail technology. By putting it on a pedestal during Single's Day, the shopping event's sales will likely climb even higher. Last year, the event drove $25 billion in retail sales in a 24-hour period.
"[Stores are] great place to upsell the user, and excite them about the in-store experience. They're also looking for a very curated, premium shopping experience that forces them to stay, hang out, and try some products," said Madelyn Fitzpatrick, head of international PR for Hylink, a Chinese creative agency.
So far, the New Retail program has played out in stores at scale in local Chinese chains, and on Single's Day, stores participating include: 100 Hema stores; the convenience store RT-Mart, which updated 400 locations to account for QR code technology and other New Retail capabilities; 62 high-end Intime shopping mall locations; and 222 locations of Easyhome, a home goods store chain.
For international brands participating in Single's Day, the appeal has largely been to reach customers where these brands don't have stores. Since China's brick-and-mortar network is highly concentrated in top-tier cities like Shanghai and Beijing, customers outside of those don't get the same access to interacting with brands in person.
There's also a new element of customer service that will be rolled out over the holiday shopping period: Alibaba's DingTalk, a Slack-like messaging platform untethered to email addresses, is being used in luxury retail stores to connect customers to store employees (similar to WeChat's customer-outreach platform), so that they can follow up about an item coming back in stock, find a product from a different store and ship it directly to someone's address using their Tmall profile. Since luxury brands don't offer promotions during Single's Day, promoting customer service capabilities on and offline gets them more engagement, according to Alibaba.
"Alibaba's focus on in-store technology has pushed the continued integration of online to offline through Alipay, food delivery services, and e-commerce platforms, where they can pick up and or return their product easily. This has really helped drive foot traffic to retail stores in China," said Fitzpatrick. "In-store transactions have also increased virtual payment adoption, therefore allowing transactions to happen faster, and enabling users to redeem discounts or coupons through loyalty programs."
Subscribe to the Digiday Retail Briefing: A weekly email with news, analysis and research covering the modernization of retail and e-commerce.
https://digiday.com/?p=309190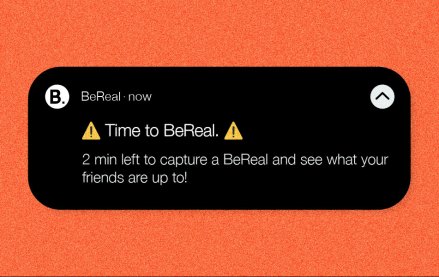 October 4, 2023 • 4 min read
•
•
BeReal launches its first global campaign, hoping to drum up buzz with users. Now, marketers are reconsidering the app.
October 4, 2023 • 7 min read
•
•
There are still those who believe that AR has a place in the marketing funnel, however big or small right now.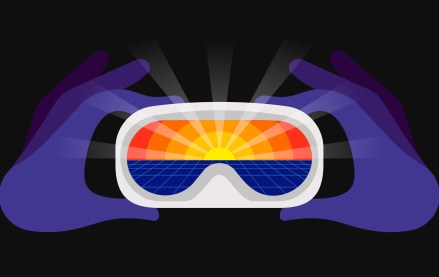 October 4, 2023 • 3 min read
•
•
With Pokémon Go revenues falling year-over-year, Niantic, its developer, is looking beyond its popular augmented reality game to generate profits.