Retail Briefing: What Singles Day says about Alibaba's expansion plans
November 13, 2018 • 5 min read
•
•
China's biggest shopping holiday has come and gone — and while Singles Day, which garnered $30.8 billion in sales (a jump from last year's $25.3 billion) may be in danger of hitting a plateau, Breitling Replica it still provides some indications of how Alibaba is using it to grow adoption of its other ad products.
Here's what it's pushing:

That Alibaba isn't just a Chinese behemoth: It has the capacity to attract global brands, and global consumers. This year, Lazada, Alibaba's Singapore-based e-commerce company, hosted its first 11.11 event, extending Singles' Day across six South East Asian markets. This year, over 40 percent of shoppers bought from non-Chinese brands, including Apple and Nestle — and 240 brands topped $14.4 million in one-day sales.
Alibaba has significant retail technology via TMall, which includes smart stores, pop up stores, smart nursery rooms and parking services. These were on display across 200,000 stores for Singles' Day — that let people "buy" in-store and have things delivered to them.
Alipay and its use for non-Chinese merchants. About 700 million Chinese customers use Alipay daily. And the "familiarity" has helped with higher conversion rates, according to the head of U.S. sales at the company, Eddie Davis. The next step — and one Singles' Day could potentially be much more useful for, is getting non-Chinese merchants Alipay ready.
"The main challenge is helping the merchants get China-ready and Alipay-ready to fully benefit from the reach of Alipay and get to know the behavior of our customers," said Davis. More than 90 percent of Singles' Day transactions go through mobile and there increasing focus on non-Chinese brands. "There's still more to Singles' Day than simply the sales," emailed one Chinese ad exec. "Lot of juice left."
All of this is happening against the backdrop of some backlash against 11.11 growth, including worry about Chinese economic growth slowing and some culture chatter that there is some exhaustion over Singles' Day hype. There's also a significant competition coming from rivals including JD.com, which said its own 11.11 transaction volume was $23 billion this year.  — Shareen Pathak and Suman Bhattacharyya
Singles' Day by the Numbers
Number of merchants participating in the first Single's Day 10 years ago: 27
Number of brands participating in this year's event: 180,000
Delivery vehicles used: 200,000
"Smart stores" deployed: 200,000
Time it took to have gross merchandise volume cross $10 billion: One hour 47 seconds
Number of deliveries expected: 1.9 billion
Overheard
"I don't see any downside of implementing [AliPay and WeChat]. The two platforms give you almost direct access to customers [through access to bank accounts]. [If anything], it could be a resistance to something new." — Andrea Tonello, finance director, Fendi Americas
Sign Amazon is taking over the world
Even Apple sometimes gives up. The company said it would start selling a selection of its products directly on Amazon.com ahead of the holiday season. Customers will be able to buy iPads, iPhones, the Apple Watch and Beats headphones on the site. This is a departure from the past, Breitling Replica Watches when you could only buy refurbished or second-hand Apple products on Amazon. It's supposed to be a way for Apple to cut down on fake products on Amazon, but for many, it is yet another sign that a presence on Amazon may no longer be a choice.
3 Questions with Caitilin Strandberg, investor, Lerer Hippeau
Lerer Hippeau has invested in consumer startups like Casper, Allbirds, Glossier and Warby Parker. What do you have your sights set on now?
We're sector-agnostic, so it's diverse. Right now, we're looking for the "next generation retail" element, which is really important — what happens beyond the DTC brands of the past? We're looking into freelance tools and other technology companies figuring out how to support the new working class. Robotics. We're big in the cannabis industry, with a number of investments in cannabis. We think it's going to be huge, there's great talent, and there aren't many seed investors in the space yet.
How do you define "next generation retail"?
There are a couple of elements. New brands will become omnipresent — they're opening storefronts where their customer is, so offline isn't going anywhere. Tools that allow digitally native brands to have a retail presence to be accessible are important — that's the thesis for Uppercase, which we've invested in. Outside of that, we're going to see a lot around retail experiences that curate different products from brands, for a particular demographic or consumer — the great bundling of consumer products. I think we've seen a big unbundling of products and brands, so right now you have to go to a different brand for every product. We'll see those different brands coming together in multi-brand retail.
Any company pitches that are dead on arrival?
It's common to see ideas cluster at any given time, Breitling Replica but we avoid the "me too" companies, as in, the Casper for X; the Warby Parker for Y. Those are challenging because you can't differentiate with any real certainty from the outset. We look instead for things that have a deep brand DNA, that understand the customer, and understand the problem they're trying to solve. — Hilary Milnes
On to the next
Just ahead of Black Friday, online retailers rank among the least trusted types of businesses in the U.S., according to a new survey by Janrain, an identity services company. The survey asked customers to name types of businesses they trust the least with their data — Amazon appeared at the bottom, with only 4 percent of customers saying they trust it. Retail outlets including Gap and Home Depot also didn't fare well, with only 7 percent of customer trust.
Graph of the Week
Of the media buyers surveyed at the recent Digiday Media Buying Summit this October, 31 percent said Amazon is the hardest platform to advertise on, more than any other platform.
[This story previously said 90 percent of Singles Day purchases go through Alipay, when in fact they go through mobile. Digiday regrets the error.]
https://digiday.com/?p=311720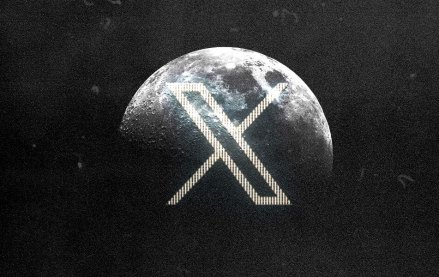 November 30, 2023 • 4 min read
In the packed DealBook conference in New York yesterday, owner Elon Musk bluntly told them to shove it.
November 30, 2023 • 2 min read
WorkTok, or CareerTok, is in full force. Combined, those hashtags on TikTok have over four billion views and it is benefiting Gen Z.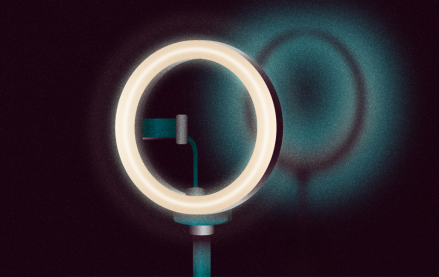 November 30, 2023 • 5 min read
In this week's Digiday+ Research Briefing, we examine how brands have been upping their TikTok investments this holiday season, how Lyft and the MSG Sphere are positioning themselves as ad opportunities beyond OOH, and how publishers are committing to building their events businesses in 2024, as seen in recent data from Digiday+ Research.