Agencies free up their offices for their clients' experiential tests
January 25, 2018 • 4 min read
•
•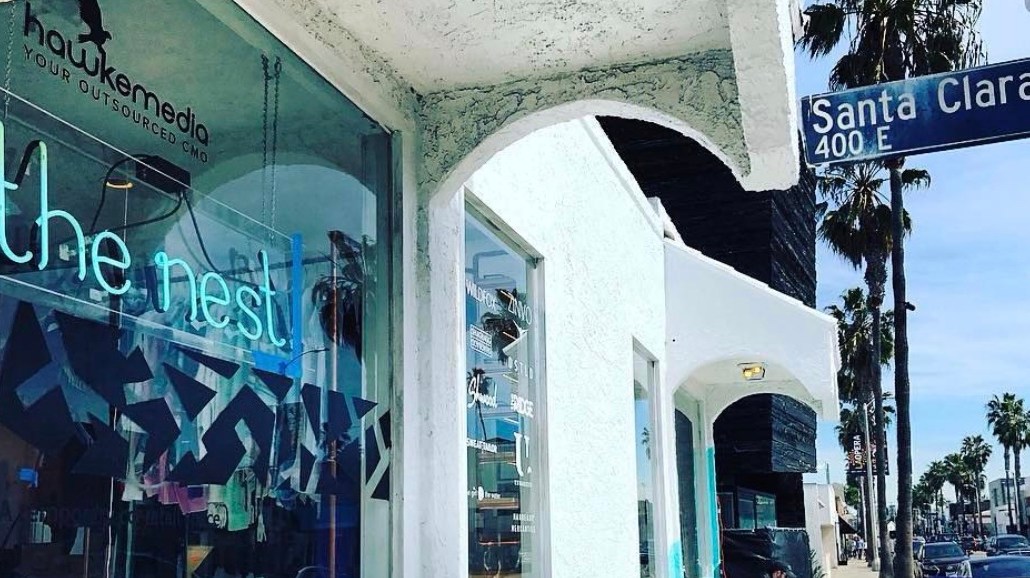 Pop-up shops offer brands, especially e-commerce brands, a way to form lasting relationships with consumers. These pop-ups operate as experiential retail spaces that merge entertainment with retail, allowing brands to sell and generate buzz around their products.
The problem is, spaces for pop-ups can be expensive. As a workaround, ad agencies are using their own offices as sites for their clients' pop-ups. This accomplishes two things: Agencies can eliminate their existing clients' real estate costs and show off their experiential talents to gain new clients.
Take digital agency Grow, for example. This spring, it will transform one of its two office buildings at its headquarters in Norfolk, Virginia, into a pop-up space called "Enjoy:". The 1,500-square-foot area will serve as the lunchroom for the agency's 45 employees during the day, but it will be redesigned and reconfigured at night to fit the experiential needs of Grow's individual or prospective clients, whether it's for a night, weekend or several weeks.
Drew Ungvarsky, CEO and executive creative director at Grow, said a "massive" need exists for more spaces where brands can experiment with a brick-and-mortar presence, but many companies cannot host pop-ups because of the high price. A 1,500-square-foot space in Norfolk, can usually cost around $3,750 a month, according to Ungvarsky.
The cost of renting a space is even steeper in larger cities. A room in New York City's Nolita neighborhood under 1,000 square feet can easily cost $35,000 to $40,000 a month.
For this reason, Ungvarsky said, Grow plans on renting its pop-up space out as cheaply as it can, if not for free. Grow itself plans to spend around $50,000 for the initial renovation and operating costs, according to Ungvarsky.
"We want to help our clients find out what works today, so our intent is not to make money off of this," he said. "We're thinking of it as a space where our partners can innovate." He added that the effort also helps the agency show off "the different way it thinks about [experiential]."
Hawke Media already has experience in building its own experiential pop-ups for clients in a co-retail space it bought last year called The Nest. Several companies sell their products in their own shops within the 1,100-square-foot space on Abbot Kinney Boulevard, one of Los Angeles' trendiest and most expensive streets, a few minutes from Venice Beach.
Between March and May last year, Hawke Media hosted e-commerce brands such as Ridge Wallet, Sweat Tailor and BaubleBar at The Nest to boost their brand awareness, throw branded events and test new concepts. Hawke Media's experiential team managed the daily operations, including staffing and inventory; promoted the shop on social with paid media; and threw events featuring influencers, live music and activities like yoga.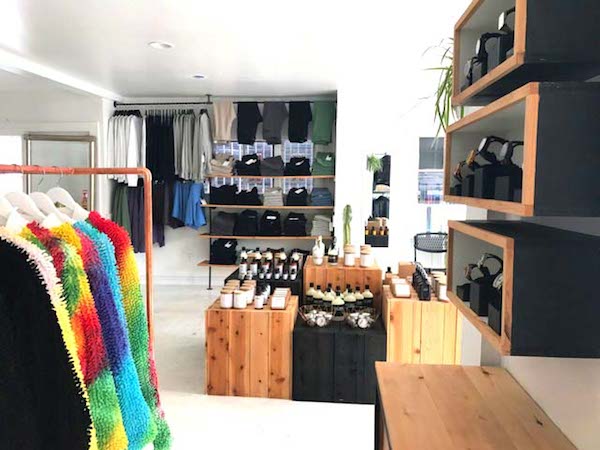 "We wanted to create a turnkey solution for brands looking to dip their feet in pop-up shops, especially if they are only e-commerce," said Erik Huberman, founder and CEO of Hawke Media. "It's really hard to survive in a retail presence in LA just because it's so expensive."
Companies aren't necessarily driving revenue from these pop-ups. In fact, every brand at The Nest, as well as Hawke Media itself, broke even. Every month, Hawke Media would rotate the spots among 10 e-commerce brands, half of which were existing clients. These brands would split the operational costs, which Huberman would not disclose, making the overall cost much cheaper than it would be if they rented their own spaces.
"With The Nest, brands can test something out in a short-term basis and see if they would ever want to go into retail permanently, rather than committing to a five- to 10-year lease," said Karolina Swietoniowska, experiential marketing producer at Hawke Media.
If anything, these pop-ups are effective marketing plays, said Huberman. "From a brand-equity standpoint, it's so valuable to have a physical presence," he said. "E-commerce is great, but it's missing a lot of that touch-and-feel aspect that you get from having that direct presence."
Huberman said Hawke Media will continue to operate The Nest. The agency is thinking of bringing the activation to large events like Art Basel, South by Southwest or even Cannes.
The growth of marketing technologies like artificial intelligence, augmented reality, virtual reality and voice is also driving this need for temporary brick-and-mortar spaces. Brands use these technologies as new ways to interact with their customers, but they need room and audiences to test their approaches. Some agencies are using their in-house pop-ups as temporary areas for brands to demonstrate their latest technologies.
Tool of North America, for example, owns what it calls a "mixed-reality coffee shop" named Goodboybob in Santa Monica, California, where customers can get a sneak peak of a client's VR or AR project along with some avocado toast.
https://www.instagram.com/p/BeT2MB9lgDU/?taken-by=goodboybobcoffee
https://digiday.com/?p=273033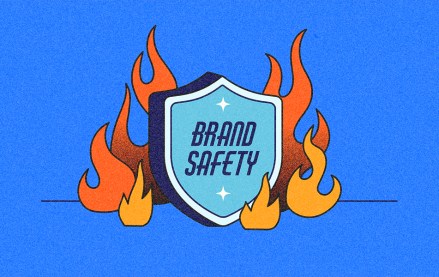 November 28, 2023 • 6 min read
"Major brands' search ads can appear on piracy, pornographic and sanctioned websites," research claims.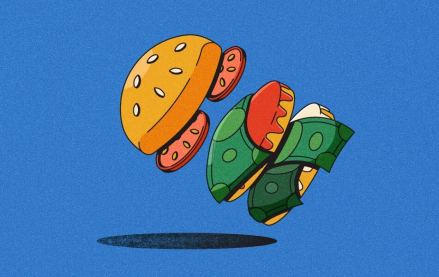 November 28, 2023 • 6 min read
As more influencers look to get into food content creation, brand opportunities are following.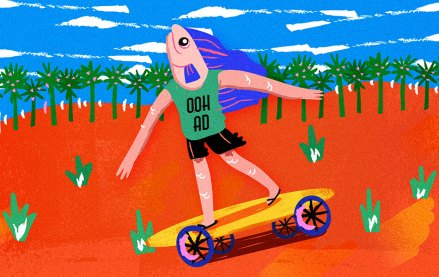 November 28, 2023 • 7 min read
As major marketers like Maybelline experiment with faux OOH, more marketers are open to the idea.