There is a new breed of marketer stalking the halls of companies these days. The once-timid, always-playing-it-safe marketer has become the corporate face of the Trump resistance — and has warmed to getting involved in fraught political waters.
On Monday, JPMorgan Chase CMO Kristin Lemkau tweeted about NBC host Megyn Kelly's tweet promoting her upcoming Sunday interview with right-wing conspiracy theorist Alex Jones. Lemkau said she was repulsed as an advertiser. A few hours later, the bank reportedly asked for its local TV ads and digital ads to be removed from Kelly's show as well as all of NBC's news programming, according to The Wall Street Journal.
"As a brand, we have gone to great lengths not to support fake news and we believe this particular program could give airtime to a fake news source," Lemkau said, saying that the situation isn't really about the resistance, but an effort to keep the brand away from certain types of news stories. Chase of course, under Lemkau's leadership, also recently underwent a big evaluation of its digital spend after finding ads on a fake news site.
This kind of swift action is rare, but Lemkau is not alone. Other chief marketers, from Airbnb's Jonathan Mildenhall to PepsiCo president Brad Jakeman, have all become outspoken on everything from political issues to social stances to diversity causes.
"With everything going on in the world, chief marketing officers are exercising their voices in a way that's showing the fact that they operate in service of both customers and employees," said Interbrand CMO Andrea Sullivan, who advises brands and corporations on this. And because in some cases they also control actual spend, that can amplify their voices.
At Interbrand, a growing number of marketers are coming to the company with questions on "how far to go" with ideological stances. The answer is always to go as far as you want. "CMOs can be the face of an organization. And everything telling us is that in today's world, you can't sit on the sidelines," said Sullivan.
This should be good for business. "Any brands that advocate and evangelize their diversity, women's empowerment, environmental sustainability and any other important issue of our day should be benefiting from the heightened ethical and moral awareness that we're seeing," Alex Lirtsman, founding partner at Ready Set Rocket, wrote in a brand activism study last month.
It's a departure from the norm. CMOs have usually been seen as risk-averse. Their tenures are short (about 42 months, down from 48 last year, according to a March study by Spencer Stuart). Their jobs are tough: When cuts happen, marketing goes first. That, coupled with digital and the pressure to perform, makes the CMO job about hanging on for dear life.
"From our point of view, you can't be risk-averse," said Douglas Brundage, Team Epiphany vp of strategy, who has advised clients like Heineken to be more open about its social stances. "People respond to personality."
In an age where getting attention is tough, having that personality makes you stand out. "If you're going to spend money on stuff that's safe, I'd say save your money. If you want to be liked by everyone, you can't have an opinion on anything. Then, you're a service provider. And then you probably don't need the marketing. You definitely don't need a kind of hotshot CMO," he said.
Marketers have become the go-tos for customers expecting answers, even in media. In April, when The New York Times reported that Bill O'Reilly had settled with five women who accused him of sexual harassment, 50 brands pulled advertising from his show. Before that, a social media campaign called #GrabYourWallet targeted Nordstrom and T.J. Maxx for carrying Ivanka Trump products. A large-scale social media campaign by Sleeping Giants got over 2,200 advertisers to pull ads from right-wing website Breitbart News. (Sleeping Giants is now polling its users to ask about whether they should pressure other NBC advertisers regarding the Jones interview.) Brands even said they'd boycott YouTube because of racist and sexist content — although it's easier said than done when it comes to giant video platforms.
For one agency executive who wasn't authorized to speak because he has clients in the same sector as Lemkau, the "activism" demonstrated is laudable but misplaced. "There's a spectrum here. Yes, it's great for her brand. Yes, it's great for the corporate brand," he said. "But ultimately it only shows that brands can be whipped around all the time. Any amount of pressure sways them. And what if the wrong people start pressuring?"
That's true: One silver lining of the old church-state divide, where brands mostly stayed away from politics in favor of business, was exactly that. This week, both Delta and Bank of America announced they'd pull funding from The Public Theater and its adaptation of the Shakespeare play "Julius Caesar" after its version featured a Caesar played by a Trumpian figure. (Spoiler: Caesar-Trump gets assassinated.)
It's a dangerous place to be, said that executive. When brands — and their public faces — become obviously political, they open themselves up for all kinds of risk that they're not equipped to face.
Still, industry execs say the trend is around to stay — to a point. "Brands saying 'woke' is probably something that will go the way of the brands saying 'bae,'" said Brundage.
https://digiday.com/?p=241230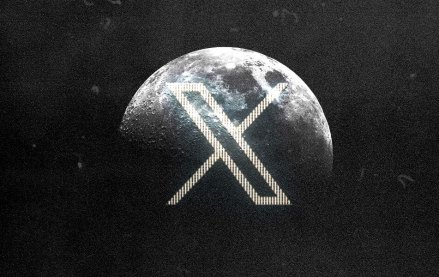 November 30, 2023 • 4 min read
In the packed DealBook conference in New York yesterday, owner Elon Musk bluntly told them to shove it.
November 30, 2023 • 2 min read
WorkTok, or CareerTok, is in full force. Combined, those hashtags on TikTok have over four billion views and it is benefiting Gen Z.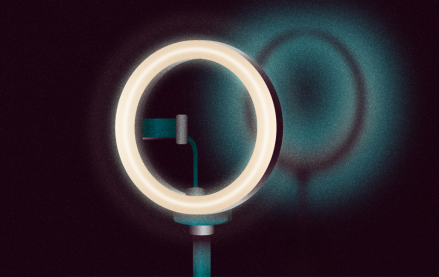 November 30, 2023 • 5 min read
In this week's Digiday+ Research Briefing, we examine how brands have been upping their TikTok investments this holiday season, how Lyft and the MSG Sphere are positioning themselves as ad opportunities beyond OOH, and how publishers are committing to building their events businesses in 2024, as seen in recent data from Digiday+ Research.