With all of Advertising Week in one venue — one that smells distinctly like popcorn and sweat — there's the potential to stay inside all day, jostling back and forth between panels. (Or, like CNBC's Meg Graham, to be flung into other attendees.) With that being the case, Hulu created a mock convenience store on the first level replete with the essentials from jerky to water jugs to Purell. The connection, as one of the experience's reps explained, is that Hulu has all your streaming needs conveniently available in one place and so too does this storefront. A bit of a stretch but that store is just one of the ads you'll see for Hulu throughout the Lincoln Center AMC, clearly the dominant presence among the OTT players at the venue.
It makes sense for Hulu to be everywhere in front of Advertising Week attendees, especially when it has more competition than ever in the OTT space. As the streaming wars took over Emmy Awards advertising this past Sunday night, it's clear that competition to gain subscribers is heating up. "If I don't mention Disney+ I get shocked," joked Marc Mallett, vp of performance advertising at The Walt Disney Company, during Monday's panel on The Future of Programmatic. But what the full landscape of the OTT ad business looks like is still nascent, especially as many of the new platforms like Disney+ don't yet have plans for advertising. Will advertisers push OTT for more ad options this week?
Here are a few other stories from the conference we're watching.

What is a DTC anyway?
That was the big question at a Monday panel with a superstar list of execs: Founders and CEOs from Dagne Dover, Rhone, Koio and Bombas. The term "direct-to-consumer" is all over Advertising Week this year, as evidenced by long lines at any panel about these digitally native young upstarts. When asked if they consider themselves "direct-to-consumer," most of the panel's respondents said yes. But is there a threshold by which they measure this? Is it a certain percentage that they want to keep selling direct in order to retain control? Bombas does the majority of its sales via its site, but does dabble in wholesale. Rhone has a thriving online business, along with a retail presence and partnerships with other brands, like Equinox. Dagne Dover does a lot of its sales online — founder and CEO Melissa Mash said she doesn't expect to do more than 20% of their total sales non-direct. "There's confusion between DTC and DNVB," said Rhone's co-founder, Nate Checketts. "The key is that digitally native brands reach customers as efficiently as possible and build relationships." What it came down to was a typically vague, although illuminating answer. "It's a mindset," agreed the panelists. If you think you are DTC, you are. — Shareen Pathak
Speaking of DTC…
If you spend a lot of time talking to DTC brands, you'll quickly hear about how what was old is new again — they're finding that they're able to reach more customers at lower costs through platforms like direct mail, their own physical retail stores and even (gasp) wholesale. At a Monday morning panel hosted by the DTX Company, retail veterans probably wouldn't have been too surprised to hear from one of the panel participants, Margaux founder Sarah Pierson, that their most profitable channel is a wholesale relationship they have with Bloomingdale's.
But not everyone is ditching the walled gardens of Facebook and Google for direct mail and TV ads. Another panel participant, Function of Beauty's chief marketing officer Lorna Sommerville, had this to say, which DTC brands may want to consider: "I have a personal philosophy of, you just need new creative, if you are starting to plateau [on Facebook]" — Anna Hensel
3 Questions with Penry Price, LinkedIn's svp of marketing solutions
Platforms are starting to produce more original content from Facebook Watch to now Tinder potentially getting into the mix. Is that in the cards for LinkedIn?
We did launch LinkedIn Live which is being tested by some publishers as well as some influencers. I think there's a real opportunity for us to have live programming on LinkedIn. If you think about the right targeted audiences with the right business context and the right professional environment, why wouldn't live video work? We're still learning because it's new but why wouldn't you go to LinkedIn for a live webinar. It might not be Netflix but from a business perspective, why would you have some sort of third party [instead of your LinkedIn page]? I see us using video and live video for productive business reasons.
Are you selling ad inventory against it?
No.
If you're able to grow the audience for live video would look at it as another source of potential ad revenue?
Yeah, we would definitely look at it. To me, it's not a scale game. It wouldn't be just like this many eyeballs of a reach frequency. It would be much more about this targeted audience that engages with your live content. So the business model would be different. — Kristina Monllos
Spotted
An enterprising gentleman reselling the free tacos from Pubmatic's food truck for $2 apiece.
Coming Up
10 a.m. Deep Dive with Burger King's Fernando Machado, Deep Dive Stage
12 p.m. Arthur Sadoun on DTC, walled gardens and privacy, Roundel Stage @ IMAX
1:15 p.m. Programmatic and the Future of Automation, Tech Stars Stage
1:30 p.m. From TV to Digital and Back: Why DTC brands rewrote their media strategies, Insight Drivers Stage
3:30 p.m. The Streaming Wars Paved the Way for an ad-supported OTT world, Insight Drivers Stage
4:30 p.m. TV and Attribution: A Modern Day Love Story, Insight Drivers Stage
https://digiday.com/?p=347141
September 25, 2023 • 5 min read
As esports winter sets in, the companies that are best insulated from the cold are the ones that designed their balance sheets for a years-long march to profitability — not the massive and rapid returns promised by some esports companies during the industry's initial wave of growth.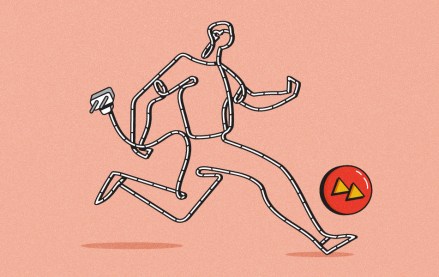 September 22, 2023 • 4 min read
Women's sports are having a moment. Brands, media companies and agencies are looking to get in on the action.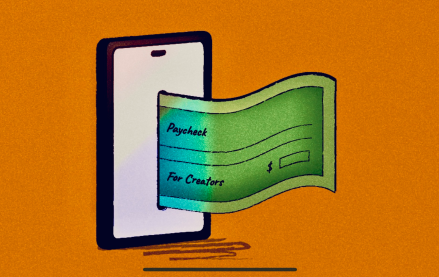 September 22, 2023 • 6 min read
The Hollywood strikes were supposed to be a game changer for many of them, but the situation hasn't quite lived up to the hype.