Why images are the next frontier for ad targeting
June 9, 2017 • 4 min read
•
•
Digital media is in the midst of a transition from a primarily text-based medium to a visual-led one. That means advertising needs to catch up, not just in its form but also its targeting.
The text internet is comparably easy for targeting, either keyword-based or semantic. But with the visual web, there's often a dearth of such data for handy targeting. But a number of brands have started using images to both segment and target their audiences. Coca-Cola, Nike, Jaguar, Sea World and dairy-substitute brand Ripple Foods are just a few brands that have recently relied on photos and images for targeting.
When dairy-substitute brand Ripple Foods was gearing up for its launch last August, for example, it used image recognition to identify and target its audience. It partnered with artificial-intelligence company GumGum to track health, organic living, fitness and non-dairy related photos across several publishers' websites and then place ads for its pea-based milk product at the bottom of those photos and pages.
"People are used to scrolling and consuming visual content on their social feeds all day, so it makes sense for brands to be there," said Caitlin Maddox-Smith, digital marketing manager at Ripple Foods. "It helps to integrate our marketing within the content they're already engaged with and make it a more seamless experience."
Photos have effectively been nothing but black boxes for marketers for years, but a number of ad tech companies, from GumGum to Cluep and Stackla to Netra and even platforms like Pinterest are now helping brands tap into insights derived from pictures to drive their marketing decisions and engage with their consumers.
"The camera is replacing the keyboard, images are clearly the overwhelming data piece of social," said Netra CEO Richard Lee. "And now, it is possible for brands to extract data and insights from the plethora of images available online at scale."
Here's how it works: The different companies all have their own tools, proprietary technologies and image-recognition engines, which can learn to detect information like facial features, age and gender ethnicity as well as brands, products, logos and scenarios within a picture. They can then use this information to help brands engage with their consumers.
Cluep, for example, combs through public photos that people share on Facebook and Instagram and then uses the information extracted to target them with ads on mobile apps and mobile websites outside of the social networks. It helped Coca-Cola's Gold Peak brand recently identify people who posted images that featured glasses or jugs of iced tea, displayed emotions such as happiness and excitement as well as contained cans or bottles of its competitors, including Snapple, Honest Tea, Lipton and others. Those people were then served Gold Peak ads on 40 mobile sites and apps after leaving Instagram, Facebook and Twitter.
Similarly, GumGum uses its proprietary computer vision technology to identify what content people consume on premium editorial websites and what they post about on social media. It then allows brands to target their audiences on its network of premium publishers. Its in-image advertising format, for example, uses image-recognition technology to deliver targeted ads as contextual overlays on top of related editorial pictures where the user's attention is focused, as it did with Ripple Foods above.
Marketers are claiming success in their early efforts. Coca-Cola saw a click-through rate of over 2 percent, which is three to four times its usual benchmark for the Gold Peak creative. On the other hand, Ripple's in-image ads saw engagement of almost 6 percent, two times higher than the industry benchmark of almost 3 percent.
"It is a jackpot for advertisers," said Lee. "Having access to such granular data is extremely valuable from both an insight and a targeting perspective."
The race is only going to intensify, said Pete Cassidy, co-founder and chief product officer at Stackla. The brain processes visual information 60,000 times faster than text, and in an environment where marketers have mere seconds to capture people's attention, the instant recognition of an image can be a powerful tool. A compelling image combined with consumers' specific contexts, likes and dislikes, makes for a particularly powerful marketing arsenal.
Expect the platforms to also jump in on the race, marketers said. Facebook already has its image-recognition engine in place, although it is not yet leveraging the technology to allow brands to target based on pictures consumers post. Pinterest is already making strides: It is applying visual discovery technology to its promoted content and ads. The technology identifies characteristics within the images users browse and share, and then uses that information to surface relevant branded products and ads.
"We are already seeing that using visual signals improves the relevancy of our ads, making advertising on Pinterest more effective for businesses and more additive and informative for our users," said Tim Kendall, president at Pinterest. "The future of advertising is images, not keywords."
https://digiday.com/?p=240436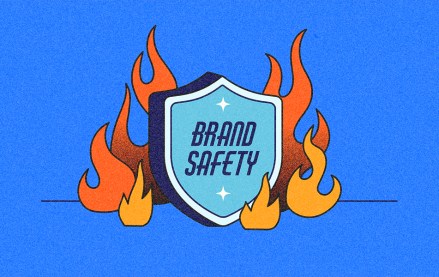 November 28, 2023 • 6 min read
"Major brands' search ads can appear on piracy, pornographic and sanctioned websites," research claims.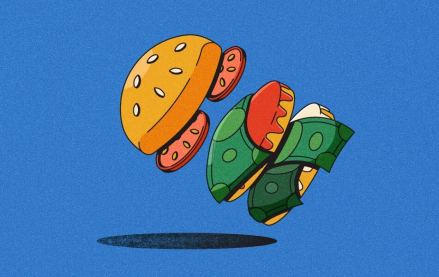 November 28, 2023 • 6 min read
As more influencers look to get into food content creation, brand opportunities are following.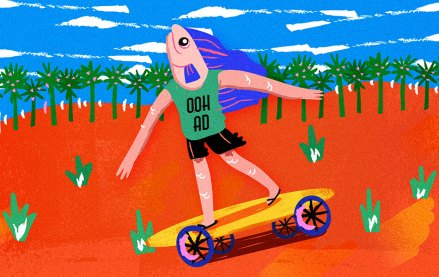 November 28, 2023 • 7 min read
As major marketers like Maybelline experiment with faux OOH, more marketers are open to the idea.