Ad buyers are wary of advertising becoming a casualty of the streaming wars
December 4, 2019 • 3 min read
This article is part of the Digiday Video Briefing, which features must-reads, confessionals and key market stats. To receive the Digiday Video Briefing, please subscribe.
The streaming wars have begun to unsettle the advertising industry. As Netflix, Disney and WarnerMedia all focus primarily on their ad-free streaming services, ad buyers are wary that their ability to reach large audiences will get caught in the crossfire — and result in higher costs.
The potential impact of the streaming wars on ad inventory availability popped up across several conversations with brand and agency execs during the recent Digiday Video Advertising Summit in Palm Springs, California. It is the latest development in a growing unease among ad buyers that, as traditional TV viewership continues to decline, they are facing a shortage of opportunities to advertise to big groups of people on the biggest screens in their homes. The concern has now turned to whether the streaming wars will accelerate the trend and to what end. This year, TV ad revenue will decline by 7% compared to last year, and while streaming offers an alternative for those ad dollars, it won't offset the TV ad revenue decline, according to GroupM.
"What pressure is the non-ad-supported inventory putting on OTT, and how does all of that reconcile over time? The scale still sits with linear, and it moves over eventually, but how does it actually move over?" said one agency exec in summary of the question that many ad buyers are asking.
Ad-free services like Netflix and Amazon Prime Video are among the most popular streaming services already on the market, but whatever viewership they may siphon away from ad-supported options has yet to impact video ad budgets, said another agency exec. "But I still think it's early days," the exec added.
Ad buyers are worried audiences will shift from ad-supported TV to primarily ad-free streaming — and the cascading impact that will have on ad prices. As evidenced by Hulu's limited commercials subscription tier remaining more popular than its ad-free tier, ad opportunities will continue to exist, but those opportunities will be limited as streamers typically carry fewer ads but at higher prices compared to TV networks. Connected TV ad prices are already generally higher than cable TV ad prices, at $20 to $40 CPMs for CTV ads versus $10 to $12 for cable TV ads. With eMarketer projecting U.S. advertisers to increase the money they spend on connected TV ads by 28% in 2020, the increased demand combined with a limited supply could lead to a further rise in ad prices.
NBCUniversal's entry into the streaming wars, Peacock, will be primarily ad-supported. However it will carry fewer ads per program than its TV networks. Meanwhile, Hulu has been pushing non-traditional ad formats, such as its pause ads, as part of its effort to have non-interruptive ads account for half of its ad revenue within the next couple years. And Amazon has cut the ad load for Prime Video's English Premier League livestreams while increasing the cost of those ads compared to traditional TV.
The prospect of Netflix adopting ads appears to be an advertiser fever dream. The streamer has repeatedly spelled out, as recently as July, that it has no plans to introduce an ad-supported tier. But ad buyers continue to contend that Netflix will need to change its mind to compete with the likes of Disney+ and Apple TV+, both of which set the prices for their respective streaming services at less than half of what people typically pay for Netflix. Additionally, Disney has bundled Disney+, Hulu and ESPN+ for $13, equal to the price of Netflix's most popular subscription tier.
"Disney just came in and laid a bombshell on the market and said this is where your rates are going to have to be. Don't have advertising? You're not going to survive," said a third agency exec, whose hyperbole reflects the threat ad buyers feel they are facing.
https://digiday.com/?p=354229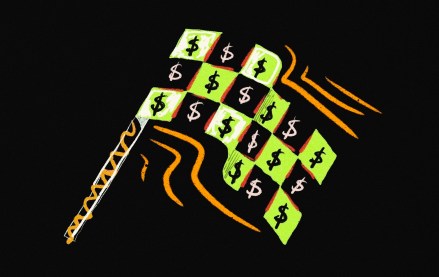 September 26, 2023 • 3 min read
With three Grand Prix races in the U.S. this year – Miami this past May, Austin in October and Las Vegas in November – the interest from U.S. marketers in Formula One has increased this year, according to agency executives, who say they expect that growth to continue next year.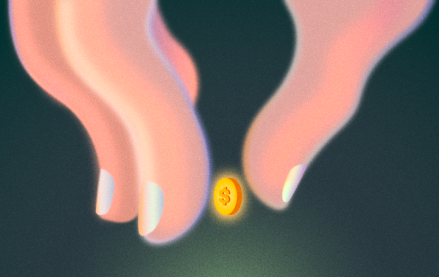 September 26, 2023 • 6 min read
A Digiday+ Research survey found that brands and retailers report using Facebook less over the last few years, all while the platform's value to their revenues and brands has increased.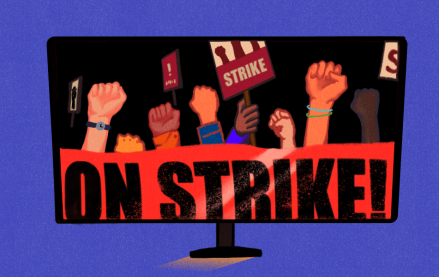 September 26, 2023 • 5 min read
The timeline for a return to business as usual – whatever that may mean now – is yet to be determined.