'A lot of responsibility': With David Droga leading Accenture Interactive, industry observers wonder if a consultancy can be viewed as a 'creative powerhouse'
January 4, 2022 • 5 min read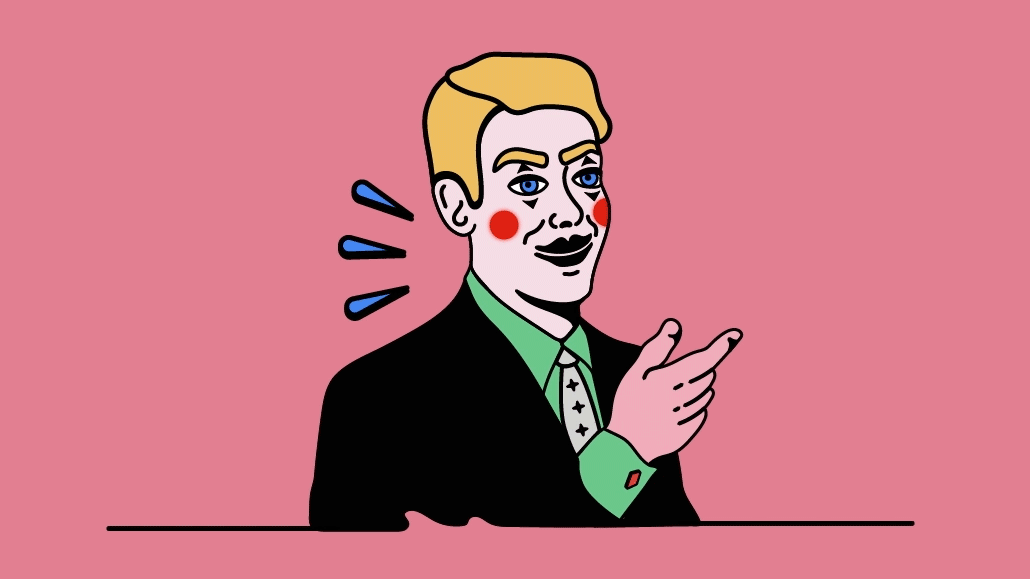 Ivy Liu
This story is part of Digiday's Masters of Uncertainty series, a look at people and companies at the center of media's defining storylines. Find the rest here.
When former Accenture Interactive CEO Brian Whipple announced he'd be retiring this past summer, it would've made sense for Accenture leadership to tap another company man like Whipple to fill that role. Instead, they named David Droga.
Droga, a newer addition to Accenture after the consultancy acquired Droga5 in a surprise deal in 2019, wasn't the obvious choice. However, by naming Droga, Accenture CEO Julie Sweet seemed to be signalling to the ad industry that she wants Accenture Interactive to be seen as a true creative player. And Droga, just a few months into the role, is starting to make moves to turn that into a reality, according to industry observers.
"David takes over and one of the first things he does is he brings back Neil Heymann as global chief creative officer of Accenture Interactive," said Avi Dan, founder of Avidan Strategies. Droga appointed Heymann to the newly created position last month; Heymann had worked for Droga for over a decade before moving to Publicis Groupe. "David is going to take what's good with Accenture, which is data, consulting and strategy, but wrap around it a high level of creativity. That's the meaning of Neil coming back. I wouldn't be surprised if David pushed it more in that direction."
Finding a way to position Accenture Interactive as a creative leader makes sense, but it's also an uphill climb. Just a few years ago, the consultancy had boasted that it could potentially replace agencies. At the time, fear of consultancies at large doing just that had the ad world abuzz — but that hasn't come to fruition. As previously reported by Digiday, advertisers awarded some $15 billion in media billings this year and consultancies weren't among the big winners. Overall, consultancies have "struggled to pitch themselves as creative resources," said Ann Billock, partner at search consultancy Ark Advisors.
To wit: this past August, White Claw tapped VCCP to take over its creative account from Accenture Interactive's Rothco agency. Rothco had run the account since 2016. In September, Accenture Interactive was reportedly eliminated from Coca-Cola's massive agency review. Putting Droga in charge could help "turn Accenture Interactive into a creative powerhouse," said Dan. "He knows what clients want."
That's not to say that Accenture Interactive is struggling by any means. Quite the contrary: Over the course of the last fiscal year, Accenture Interactive grew revenue by 15% to become a $12.5 billion business. The company also won new accounts including L'Oréal Middle East and Jaguar Land Rover. And Accenture Interactive-owned Droga5 also won new accounts, including Petco and Molson Coors, over the course of 2021.
But industry analysts say that Accenture Interactive hasn't carved out the creative identity to make the waves it had boasted it would in advertising.
"The Droga agency is still winning a lot of business, but it's always being ascribed to Droga5 rather than Accenture," said Billock. "Accenture doesn't seem to be realizing the benefits of Droga because the Droga identity is so strong, and that's how the press covers them."
Getting the industry to see a behemoth like Accenture Interactive as a creative entity will take time. Much of Accenture Interactive's work doesn't fit squarely into the usual agency buckets of creative, media and digital. Often Accenture Interactive's clients are seeking out the company for product innovation and marketing transformation as well as sales and commerce transformation. Finding a way to communicate that that work is creative in nature too will be key to getting the industry to see Accenture Interactive as a true creative player. It's a tall order, especially as the ad industry will likely point to Droga himself as a bellwether for creative leaders.
"There's a lot of responsibility that comes into this new role as a creative person," said Droga. "I feel like I want to prove that the world at large needs more creative leaders. I really believe it does, which is one of the reasons I absolutely said yes to the challenge."
Even as Droga recognizes the challenge and the impact of his ascension for both the industry and Accenture, he says he's doing so with the same mindset he's always had. "I'm the same person," said Droga, adding that he's not going to start conforming and wearing suits (though he does wear blazers). "I haven't changed my belief system, aspirations or ambitions. But certainly the size of the steering wheel and the levers are much, much bigger."
How much bigger isn't entirely clear. Accenture declined to disclose employee figures for Accenture Interactive and noted that they have more employees than can be found on LinkedIn. Per LinkedIn data, Accenture Interactive has roughly 5,850 employees to Droga5's just over 700. Accenture didn't comment on Droga5's employee numbers per LinkedIn either.
David Rubin, chief marketing officer for The New York Times, said he's worked with Droga throughout multiple corporate structures, Droga5, WME and now Accenture, without feeling a shift in the working relationship.
"All businesses' relationships with customers are emotional," said Rubin. "We tend to forget about that because we can't measure it. The reason we worked with Droga5 is that we never forget that fact. People make choices for emotional reasons. Droga helped us make sure we're tapping into those emotional reasons."
Droga's reputation for seeing beyond an ad campaign will likely help him amid the transition from working with clients as Droga5 to working with clients on behalf of Accenture Interactive and its many capabilities. "More so than many in the industry, David has always been able to prove his seat at the table with the clients because he doesn't look at the answers being an ad," said Nancy Hill, founder of Media Sherpas and former 4As president. "Consultancies don't ever start with an ad."
The long-term impact of Droga taking over Accenture Interactive and what that means for the ongoing agencies-versus-consultancies debate in the industry is unclear. While industry observers recognize the possibilities of Droga evolving Accenture Interactive into a more creatively-led business, some believe it will be challenging for him to get clients to see it that way.
"[Accenture Interactive is] a small part of Accenture," said Billock, adding that even as there's movement to change the way Accenture Interactive is seen, "Accenture is going to be looked at as this consulting behemoth."
For his part, Droga said he believes the distinction between a creative agency leader versus a consultancy leader isn't something that advertisers care much about. "Clients don't look at the distinction of where [an idea] comes from thinking, 'Oh, I need a creative agency' or 'I need a consultancy,'" he said. "They just want the people who are going to deliver for them."
https://digiday.com/?p=435848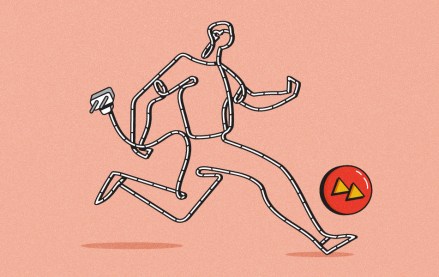 September 22, 2023 • 4 min read
Women's sports are having a moment. Brands, media companies and agencies are looking to get in on the action.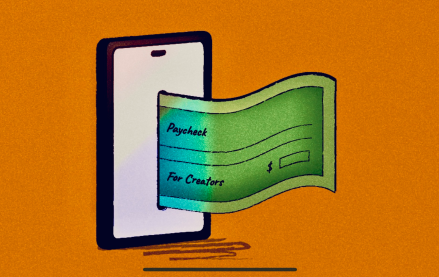 September 22, 2023 • 6 min read
The Hollywood strikes were supposed to be a game changer for many of them, but the situation hasn't quite lived up to the hype.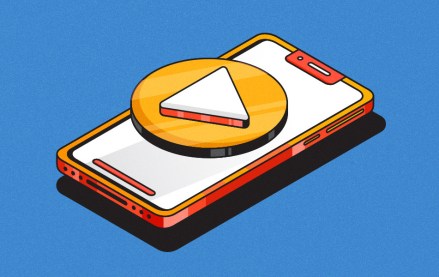 September 22, 2023 • 5 min read
Given the rise of short-form video, agencies that focus on the format, rather than specific platform expertise, will reap the rewards.