'A gold rush moment': Apple's Vision Pro revives marketers' AR ambitions 
June 7, 2023 • 5 min read
•
•
Ivy Liu
In classic "Apple phenomenon" style, the tech giant has managed to whip marketers into a frenzy over what seems to be an experimental product with a jaw-dropping price tag of $3,500. They know the technology is far too nascent and its limitations too apparent to get carried away, but they are captivated by its potential.
"Marketers are going to see the headset as a gold rush moment," said former Apple executive Matt Robison, who now runs his own marketing agency Robotproof.
Ok, that's a bit of a hyperbole, but it's also true. There were lots of marketers who watched the reveal of the Vision Pro and saw a glimpse of what the future could look like for marketing.
The new headset is unlike anything else on the market. It is equipped with a 4K display for each eye, 12 cameras, five sensors, and is being powered by Apple's M2 chip and a new chip named R1. This computing power is rare in headsets. The same goes for the headset's control system, called visionOS. It operates purely through eyes, hands and voice.
"The Vision Pro unlocks a new dimension of interactivity that is not possible in existing AR solutions and if brands and marketers are looking to stand out, they should consider how to use this interactivity to engage users, perhaps with immersive product demos or interactive ads," said Robison.
It adds a whole new meaning to the term "second screen." Inside the headset, a marketer could potentially engage with their audiences simultaneously through content, interactive experiences and ads. And there could be opportunities beyond those too. The headset also connects with existing Apple hardware and apps. This could create opportunities for marketing in the headset to ramp up from ad campaigns in other parts of the Apple ecosystem.
"Apple Reality Pro's biggest advantage is integration into the Apple ecosystem," said Rolf Illenberger, CEO of enterprise software developer VRdirect. "The all-important ability to go from the iPhone, to iPad, to Apple Watch with a similar user experience and low barrier to entry. Familiar, yet revolutionary, as the announcement put it."
It's a big vision for people — let alone marketers — to buy into. Not least because it sounds like something out of a "Black Mirror" episode. But a lot has to happen for that sort of mind-bending scenario to become even a remote possibility. Today, the Vision Pro is pricey, too clunky and can't even make phone calls on its own. It lacks killer apps, has an external battery with only two hours of power and is missing cellular connectivity. But over the next several years, Apple will try to iron out those kinks and pave the way for a new platform that could replace all of its existing products.
"On the face of it, the Vision Pro could be a smartphone, desktop PC, CTV and games console all in one — with all the associated marketing opportunities that could bring with it," said Lewis Hadley, vp of marketing at ad tech gaming vendor Bidstack. "But, I think that vision is a long way off being realized, and initially, its primary use cases will be for entertainment."
Or to put it another way, the Vision Pro holds vast potential for marketers but is unlikely to require them to take any substantive actions in the short term.
So why do marketers seem so enthusiastic about the vision for the headset rather than the reality of it? After all, AR and all its derivatives have had many false starts in recent years. There are a lot of reasons to be skeptical about it irrespective of Apple's unrivaled ability to popularize tech. Marketers, however, don't necessarily see it this way following the reveal.
Maybe it comes down to product marketing. There was a seriousness to the way Apple execs spoke about AR that has been lacking in other pitches. Apple positioned the Vision Pro as the natural evolution of computing, not the more general sense of escapism that other purveyors of AR have previously peddled.
"Meta's vision for the metaverse, where everybody is an avatar, everything is virtual, and always connected — did not represent what most people want their reality to be," said Darrin Patey, vp of creative technology at No Fixed Address and Mischief @ NFA. "In focusing on largely single-person use cases, Apple gave us a chance to imagine how Vision Pro can fit into our own lives rather than how it will connect us to everybody else's."
What Patey's getting at is a platform of sorts where the apps people know, love and use every day become more immersive, more engaging or even simply just more fun. Get this right and Apple could spark a platform shift. And that could have major implications for how people think about and use the concept of the metaverse as a whole.
"The metaverse has struggled to reach mainstream adoption, largely due to the clunky user experience," said Gökçe Güven, CEO of Web3 brand loyalty and engagement provider Kalder. "Early adopters were put off by the friction, which slowed down growth and limited the visibility of the strides metaverse developers have made to improve user experience."
Apple's vision will play out over years, of course. And yet the months leading up to the release of the Vision Pro will be telling. This will be the time that developers use to build their own apps for the headset, and it will be those creations that play a big part in demonstrating the intrinsic value of it.
"The good news for Apple is that developers are very enthusiastic about building for the platform, even though they don't know anything about it," said Dominik Angerer, CEO of CMS provider Storyblok. "The level of support from developers will ultimately make or break the product. If they build experiences that draw people in and keep them coming back, marketers will naturally follow their lead with the same level of enthusiasm."
None of this is to say marketers are oblivious to the more nuanced issues relating to tech like this. Take privacy, for example. Marketers are necessarily renowned for being privacy hawks but they do know people deeply care about it. And while Apple's on-brand promise not to track someone's eyes may have been a relief to many of those marketers, there's so much they're not able to fully comprehend yet given the ad experience on it is nonexistent. Time will tell whether that will change.
Krystina Monllos contributed to the reporting of this article.
https://digiday.com/?p=506599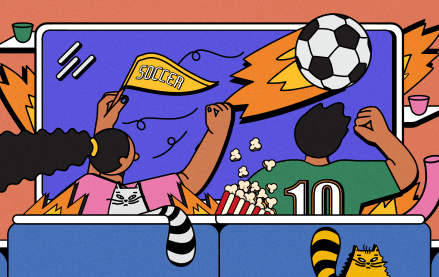 December 1, 2023 • 4 min read
Even if a game isn't make or break, sports leagues and brands want fans to be paying attention — and they're hopeful new strategies will get it.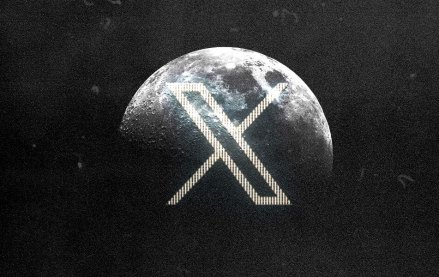 November 30, 2023 • 4 min read
In the packed DealBook conference in New York yesterday, owner Elon Musk bluntly told them to shove it.
November 30, 2023 • 2 min read
WorkTok, or CareerTok, is in full force. Combined, those hashtags on TikTok have over four billion views and it is benefiting Gen Z.