This article is part of an editorial series on mobile game advertising sponsored by AdColony.
Twitch, the livestreaming platform best known for gamers livestreaming themselves while playing Fortnite and Overwatch, among others, has pitched advertisers on its highly engaged young male audience. Influential gamers on the platform are able to do the same thing to garner brands deals of their own from the likes of Mountain Dew, Miller Coors, 20th Century Fox and more.
Founded in 2011, Twitch has helped gamers build an audience of fans who want to watch them while they are playing various games in real time. In 2014, Amazon spent $970 million to buy Twitch, which now garners roughly 15 million average daily visitors with over 3 million unique streamers. This week, the company just debuted its own broadcasting software for its users. 
When it comes to influencers, Richard Tyler Blevins, known as "Ninja" may be a best-case scenario: He reportedly makes $500,000 a month playing Fortnite and used his fame on Twitch to generate brand deals with the likes of Red Bull and Uber Eats, among others. This past Super Bowl, he even made a cameo in the NFL's Big Game spot. Still, this year, Blevins hasn't been the top-viewed streamer based on hours watched, according to StreamElements, a platform that connects streamers on Twitch and YouTube with brands, and this past week he departed the platform for Microsoft's competitor, Mixer. 
Early on, brands spending on dollars on the platform and its influencers were typically companies that targeted gamers with gear for gaming. Over the last two years, as the platform has grown in reach, popularity and scope, major brands from Toyota to Fox to Mountain Dew, have used the platform to reach its audience. Now, brands in food, beverage, automotive, apparel and the entertainment industry have all spent dollars on Twitch. 
"Because of Twitch's interactive nature, strong community, and deep pool of influencers, the platform is ideal for brands trying to connect with the highly desirable but hard-to-reach millennial and Gen Z audiences," said Scott Clark, svp of brand partnerships at StreamElements. 
While some of that cash flows directly to Twitch for pre-roll ads before a gamer's stream or banner ads, dollars are also going to influencers. Generally, there are three categories of brand deals with influencers on Twitch, explained Clark, including short-term ad campaigns, long-term sponsorship or an affiliate program. 
The short-term campaign contract with an influencer is similar to a generic ad campaign push that just happens to use influencers instead of traditional ad inventory. For example, according to Clark, in February when Fox released the film "Alita: Battle Angel," the company worked with a number of influencers on Twitch to get the word out — be it through streaming the trailer or talking about the film — about the film's release in front of as many eyeballs as possible.
Sponsorship deals are more long-term and function much like an endorsement deal for an athlete, but instead of playing a sport, this influencer plays video games. How that shows up will vary by brand and by influencer, but it will typically include some indication on the influencer's stream that they are sponsored by that brand. 
As for affiliate deals, Twitch streamers will work with brands to pitch a certain product to their audience telling them to use a code of a specific link to redeem a deal. The influencer will then get a commission out of that deal. Twitch has an affiliates program and, for influencers who are big enough, a next-level partnership program. 
By working directly with influencers, brands are able to show up in a more organic fashion through the livestream with influencers asking questions of their audience about brands, running polls, hosting giveaways or entering drawings, among other things, and generate more engagement with the audience, said Clark, adding that this is a growth area. 
"The two main considerations that any brand needs to consider when approaching Twitch or an influencer on the platform directly are: what is their gamer personality / how do they interact with their community of followers, and what games or genre of games are they most influential on," wrote Billy Boulia, group connections director at cross-cultural creative agency The Community, in an email.
 "The real opportunity for brands lies within organic product integration or organic usage during gameplay," added Boulia. "'Organic' is incredibly important to the Twitch platform as gamer audiences or die-hard loyalists and want to know that the influencers they follow aren't overtly selling products to them." 
Below are five notable influencers who've worked with brands:
Influencer: Shroud aka Michael Grzesiek
Number of followers: 6.7 million
Brand deals: Madrinas Coffee, Jinx

Influencer: Tfue aka Turner Ellis Tenney
Number of followers: 6.7 million
Brand Deals: It's unclear exactly who Tfue works with but the streamer's on-going litigation with Faze Clan, an esports organization, revealed his revenue split with the company.
Influencer: TimTheTatman aka Timothy John Betar
Number of followers: 3.9 million
Brand deals: Monster Energy, Intel, Hershey's
Influencer: pokimane aka Imane Anys
Number of followers: 3.2 million
Brand deals: HyperX, Intel, Geico, NFL, Amazon and Hot Pockets
Influencer: Annemunition (reportedly doesn't reveal her real name)
Number of followers: Over 550,000
Brand deals: Jinx, Design by Humans, Amazon
This article previously misstated the number of average monthly visitors and number of broadcasters on Twitch. It has been amended and we regret the error. 
https://digiday.com/?p=343035
September 27, 2023 • 10 min read
Digiday+ Research assesses how brands and influencers are using Shorts to reach new audiences and what types of Shorts videos create the most buzz for marketers.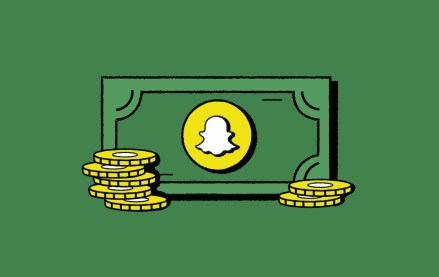 September 27, 2023 • 4 min read
Yesterday, Snapchat marked its return to in-person agency roadshows, sending company representatives to Horizon Media's Manhattan office to showcase a Snap-designed video game intended to capture the essence of what it's like to work at an agency — and how Snapchat can be part of the process.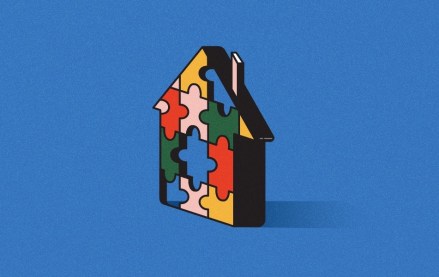 September 27, 2023 • 5 min read
As in-housing settles in as a mainstay, some marketers push for complete control.