Pitch deck: How Amazon's Twitch is selling advertisers
February 7, 2019 • 4 min read
•
•
About a year into Amazon's acquisition of Twitch in 2014, one partnering publisher told Digiday the platform was "terribly exciting." Twitch's focus on gaming and its ability to connect publishers and advertisers to a highly engaged young and male audience were attractive. Four years later, not much has changed in Twitch's pitch other than more ad formats.
A Twitch pitch deck from April 2018 titled "Overview & Capabilities" touts its community of gamers with studies about their engagement and ways brands can get involved. Digiday received the pitch deck, along with a separate deck about Twitch's audience dated October 2018, from a U.S. advertising agency.
As a live-streaming platform, Twitch touts its highly engaged audience. The platform has more than 15 million visitors every day on average and more than 3 million unique streamers (users who broadcast videos on the platform) each month as of December 2018, a Twitch spokesperson said. The spokesperson added that more than a million people are watching Twitch at any given moment and nearly half a million steamers go live on Twitch, as of October 2018. Twitch also reported 505 billion minutes were watched on Twitch in 2018.
Twitch's audience in the next slide is described as 86 percent male and 14 percent female. Twitch's website currently reads that 81.5 percent of Twitch users are male. The statistic that 55 percent of users are age 18-34 is consistent on the deck and the website. A Twitch spokesperson confirmed the website's statistics as the latest available.
That millennial male audience is what initially drove Mindshare to start working with Twitch about three years ago, said Frank Puma, managing director, digital investment lead, New York, at Mindshare. But he noted that the demo has been changing.
"Thus far, the core benefit of advertising on Twitch has been about reaching that younger male audience. For marketers, it's hard to find that audience in other areas like linear TV. That said, the audience demo for Twitch is starting to move more female, so at this point, I'd say now it's becoming about reaching that younger 18 to 34 audience in general, not just men," Puma said.
Twitch doesn't have a self-serve system, yet. A Twitch spokesperson said the company is more focused on other initiatives that are of a higher priority than a self-serve platform, but that doesn't mean they won't release one in the future.
Advertisers must work directly with Twitch's sales team for direct sales or programmatic buys — or work with an agency that manages influencers on the platform. Ader is one such agency that offers integrations with influencers.
"I see all the talent we represent as mini ESPNs, mini Fox Sports, mini NBCs. We just took the model that brands were used to seeing and applying overlays, custom branding, so brands could act in traditional manners. When we talk to brands it's more of a sense that we're cultivating not just talent but channels," said Andrew Temkin, chief revenue officer of Ader.
Even though Twitch's audience and engagement is trusted, advertisers noted that the platform does have a brand safety concern given the focus on user-generated content. A former Twitch employee told Digiday that Twitch has "no brand safety filtering or detection."
"There will always be some inherent risks when it comes to advertising against UGC, and on Twitch, it's all created live and then rebroadcast. You have to determine where you're comfortable taking risks, what your threshold is for running ads against UGC," said Puma of Mindshare.
For ad units, Twitch offers video ads, display ads and sponsorships through events and programming. Twitch also provides custom integrations with influencers and other branded content opportunities.
Advertisers told Digiday that the ads can be quite pricey, averaging about $30 CPMs.
Mindshare recently worked with Twitch for a custom influencer program for one of its snack brands clients. The agency partnered with three Twitch influencers for direct product integrations into their streams. Puma said Mindshare was, in part, motivated by Twitch's insight that 86 percent of users are watching Twitch or playing a video game while snacking. As shown in a slide below, Twitch touts that 87 percent of users are drinking while gaming or streaming.
Twitch presented Mindshare with a list of influencer options with Mindshare that narrowed to three based off of certain criteria such as audience composition that matched the brand's audience.
In this deck from October 2018, Twitch describes its different audience types. For example, the so-called "entertainment junkies" are interested in gaming, pop culture and animation. They make up 28 percent of Twitch's total audience.
But Twitter doesn't allow much ability for brands to target based on audiences. It does offer contextual targeting solutions, a Twitch spokesperson said.
"As an outside purchaser, you don't have that much information on the audience. When you work with Ader we provide you some audience data because you're working with specific creators so we know where the audience is from, male to female, how much time they spend, but where [Twitch] fails is really giving us the nitty gritty demographic info," said Justin Warden, CEO of Ader.
Twitch also provides insights on their audience based on their own studies, such as the one below on beverages.
https://digiday.com/?p=321233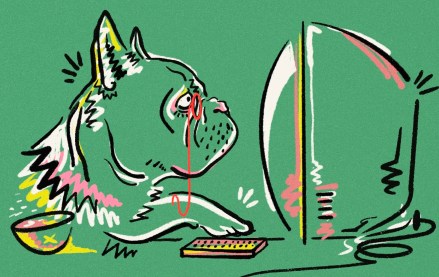 October 2, 2023 • 7 min read
•
•
When it comes to agencies, both of Meta's older sibling social media platforms may be past their primes.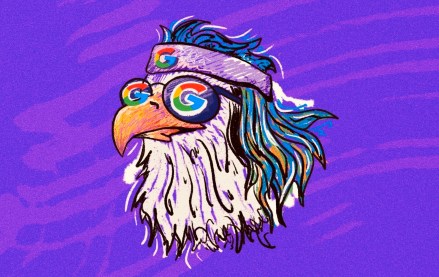 October 2, 2023 • 3 min read
•
•
The legal battle sees Apple and Google et al attempt to conceal their inner workings, developments that mirror the experience of their media customers.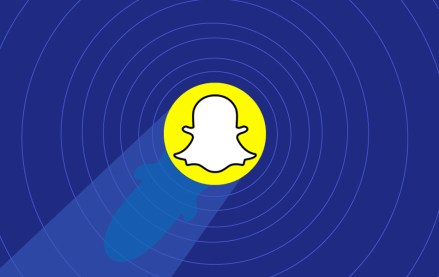 September 29, 2023 • 3 min read
•
•
"We are not diminishing the importance of AR," he said. "In fact, we are strategically reallocating resources to strengthen our endeavors in AR advertising and to elevate the fundamental AR experiences provided to Snapchat users."