5 reasons why taking programmatic 'in-house' remains a headache
February 14, 2017 • 4 min read
•
•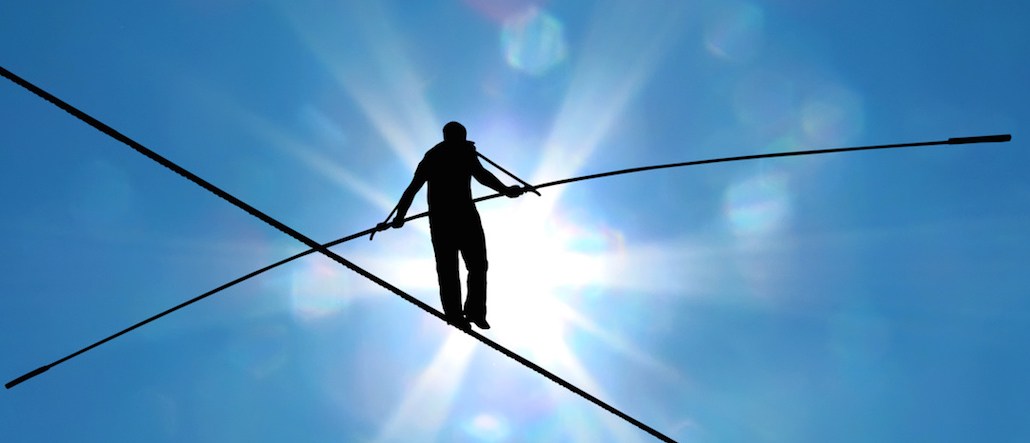 Netflix has done it. L'Oreal is doing it. And many more are talking about it.
As navigating the convoluted online ad ecosystem can be ever treacherous, the number of advertisers taking control of their programmatic buying is growing.
A recent survey from the World Federation of Advertisers (WFA) revealed that 21 percent of members are now buying programmatic in-house or via a hybrid model. A further 16 percent plan to in future.
But that doesn't mean it's easy. Here are five challenges brands face when looking to bring programmatic buying inside their walls.
There's no blueprint
Programmatic agencies have had the better part of a decade to refine their strategy. "But there is no rule book for advertisers," explained Attila Jakab, md of agency Infectious Media. Terms like in-house and hybrid are thrown around plenty, but it's difficult to find a universal definition of either.
While it's cost prohibitive for brands to build their own proprietary technology, most will license it from vendors and handle their first-party data themselves. Unilever, for instance, licenses its own DMP and has a say in choosing both its DSP and its ad server. Its agencies manage its third-party data. But other advertisers are opting only to keep strategy in-house. Additionally, the degree to which advertisers involve their media and creative agencies varies.
"No two examples are exactly the same. Everyone is turning the dial here and there slightly," said Matt Green, the WFA's digital marketing head. It doesn't help that these models are often kept behind closed doors either.
It's a fast-changing landscape
Attila Jakab, md of Infectious Media, said that taking programmatic in-house is very different to an area like search. There, the ecosystem is dominated by Google so there's no need for brands to pursue new data sources.
In programmatic, it's the opposite. Working out the best choice from a glut of inventory partners on a global scale isn't easy. And then you've got brand safety and measurement still to consider.
Plus, the ecosystem moves with incredible speed, and keeping up requires work. "Your stack today is not going to be your stack next year," he explained.
ROI isn't a like-for-like comparison
Brands transitioning to an in-house model — and backing it up with the sizeable investment required — will want to make sure it drives more value than their current setup. But that isn't always easy to measure.
According to Andrew Coulter, global head of media at Unilever, programmatic buying allows brands to control the frequency of their ad placements, but with various associated costs.
"A 5 percent commission to buy direct might double for programmatic. Then you've got to to factor in another 10 percent in DSP costs and other add-ons like data," he said.
For this reason, it is difficult to work out the CPMs like for like.
Finding the right talent
Talent is always a challenge for brands in new areas where competition is fierce. In programmatic, top talent remains a small pool of people most commonly found in cities like London and New York. Because their skill set is so in-demand, they can command high salaries.
The majority are agency-side. According to the WFA's Green, when employees transition from this collaborative, challenging environment to an advertiser's office, it's easy to feel cut off and have their all-important knowledge become outdated, fast.
"Taking ownership at a brand is attractive, but agency-side is where you can make a career for yourself and be at the cutting edge," he said.
The hybrid model is getting so much traction, he added, because it gives brands a degree of control and transparency without the worries that come with hiring an entirely new team.
Logistics, too
Then there's the logistics of it all. Once you've found your talent, you'll need to house them somewhere. But not every advertiser has offices in the U.K.'s digital media hubs like London and Manchester.
"If you're a car company based in Slough, what's the point?" said Scott Morehead, founder of consultancy Aperto One.
Meeting suppliers and keeping abreast of the latest developments is harder from an industrial park out in the Styx. Plus, hitting on the talent issue again, convincing new graduates to join the team is even harder.
https://digiday.com/?p=222259
December 8, 2023 • 3 min read
For Atlas Creative, expanding into Roblox is not solely a play to scale up. The company believes there are concrete benefits that will come with having a hand in multiple metaverse platforms.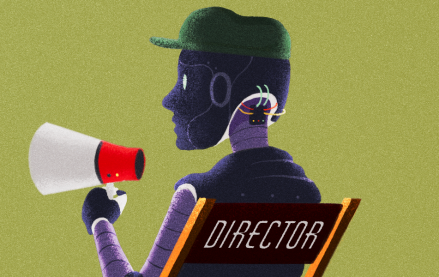 December 8, 2023 • 5 min read
Since ChatGPT became a breakout hit, the names of numerous AI companies and products have entered the cultural vernacular.
December 8, 2023 • 4 min read
Even as linear TV ad spend declines, 23andMe is reinvesting in the channel to boost brand awareness.