VCs of DTC: The investors fueling the startup brand boom
June 12, 2019 • 5 min read
•
•
Fueling the direct-to-consumer economy are the venture capitalists investing unprecedented amounts of funding into brands, a departure from the tech companies that typically have attracted weighty up-rounds and big valuations. According to data from CB Insights, consumer brands have raised more than $3 billion since 2012, and about half of that money was raised in 2018 alone.
Responsible for pumping a new category of retail with the capital needed to fund big paid social campaigns, hire growth teams and — preferably, but not always — reach profitability, these VCs are always on the lookout for brands that define the new vision of retail. The money that's gone in support of that vision hasn't slowed down, even as exits yielding big returns for investors have been slow to materialize, with no standalone direct-to-consumer brand going public and only a few notable acquisitions.
In the space, VCs tend to stay behind the scenes more so than the prolific founders who have come to serve as the faces of the DTC industry. Here's who's behind the curtain of capital.
Nikki Quinn, partner, Lightspeed Venture Partners
Brands in the portfolio: Daily Harvest, Rothy's, Zola, Goop
Strategy: Target the brands that align with shifts in popular culture.
At Lightspeed Venture, Quinn, along with fellow partner Alex Taussig, has helped introduce consumer brands into the VC firm's fold, which is also made up of tech companies and platforms like Giphy and Airbnb. By seeking out brands she says "reshape popular culture," Quinn's portfolio ranges from the Gwyneth Paltrow-fronted Goop, which spun out a line of products from its media title in 2016, to Rothy's, an every-woman brand of 3D-printed flats.
At the start of every year, Quinn, who joined Lightspeed in 2015, publishes an article reviewing consumer trends and making predictions around what's to come in retail and e-commerce. They represent the evolution of the industry: In 2017, it was that successful modern brands would find a "proprietary channel to market" in order to connect with customers directly. Glossier and Warby Parker, for example, were using owned media and PR around product launches, respectively. This year, her focus was on distribution channels: "It's not just online and offline, it's much more than that. It's being everywhere the customer is and selling to them where they are," Quinn wrote.
Caitlin Strandberg, principal, Lerer Hippeau
Brands in the portfolio: Allbirds, Casper, Everlane, Warby Parker
Strategy: Crack into retail's next generation by finding the brands that represent new customer behavior.
Lerer Hippeau, the most active seed fund in New York, has a lot of prominent leaders at the top of its roster and has backed companies across sectors, including tech, health and media. But principal Caitlin Strandberg describes her job as "finding the companies that will drive the next generation of retail."
Those brands, she says, are "omnipresent," meaning they're accessible wherever customers are, have a defined go-to-market strategy, a strong DNA and team and justifiable metrics. "
"I tend to be more metrics-driven than some VCs, even at the early stage," says Strandberg. "What is a brand's market and customer size? How do they think about acquiring customers? What are the mechanisms of organic growth? A lot of times, this gets glazed over in favor of the brand."
Carter Weiss, founder, Silas Capital
Brands in the portfolio: Bare Snacks, Summersalt, Casper, Boll & Branch
Strategy: Have a founder's mindset.
When Carter Weiss founded Silas Capital in 2011 with his partner Frank T. Lin, there weren't many other investment firms focusing on consumer brands doing $20 million and under in sales. Silas Capital specializes in both venture and growth capital, most recently backing digitally native wallet brand Bellroy. Weiss's background as an entrepreneur — he founded and sold Built NY, a brand selling bags and cases, to Lifetime Brands. Inc. — has informed his strategy as a VC, as he looks for companies with unique products, multi-channel distribution and differentiation.
Kirsten Green, founder and managing partner, Forerunner Ventures
Brands in the portfolio: Glossier, Away, Hims, Outdoor Voices
Strategy: Reach mass audiences in new ways.
Kirsten Green, the founding partner of Forerunner Ventures, has become synonymous with the direct-to-consumer category, and her firm has been involved with a laundry list of brands that encapsulate the trendy Instagram brands as well as companies that have had big exits, including Jet and Stadium Goods.
Green's become a go-to source on speaking to DTC trends. According to Green, she looks for companies with unique perspectives on relevant trends, which lead to big opportunities to be meaningful to large audiences. That comes from having a connection to customers through marketing strategy, partnerships and distribution.
Mike Duda, managing partner, Bullish
Brands in the portfolio: Harry's, Birchbox, Casper, Warby Parker
Strategy: Be a growth partner to burgeoning brands.
Mike Duda, the co-founder of the agency-investment fund hybrid Bullish, got some bragging rights recently: Harry's, the grooming brand that sold to Edgewell for $1.4 billion in May, was launched out of his company's offices. It's a major success story for a brand category that has raised a lot of cash that it hasn't paid out yet. But generally, Duda tries to avoid the typically unfair expectations around how quickly DTC brands can scale and exit from the VCs that fund them.
"VCs are not operators of companies by nature, and they don't know everything about what's best for the growth of a business because they're not always thinking long-term," says Duda.
Instead, Bullish's goal is to simply get brands it's invested in "beyond VC" (even if that means transitioning to growth equity). Take Casper, for instance: The company may or may not have an IPO on the horizon, but Duda points to its growth rate, revenue and industry impact as factors of success.
"We look for smart investments, even if there's not yet a return, you can feel when a brand transitions from a startup into an impactful business. And that's good for us," he says.
https://digiday.com/?p=337342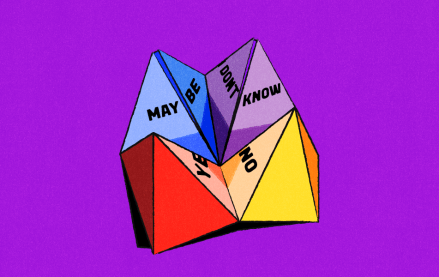 October 3, 2023 • 5 min read
•
•
Overall there's more due diligence from marketers when it comes to influencer marketing efforts now, according to marketers and agency execs, who say that there's been more rigor over the last year, and especially over the last six months.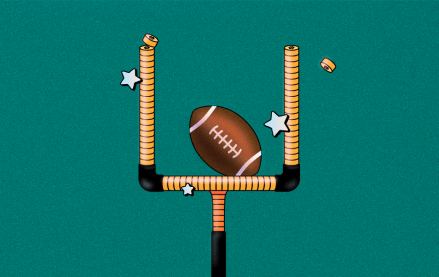 October 3, 2023 • 3 min read
•
•
The collaboration between the Los Angeles Rams and Snapchat goes back to 2020 as the Rams made became the first NFL team to conceive a Snapchat AR experience, affording fans the opportunity to virtually wear the team's recently unveiled uniform.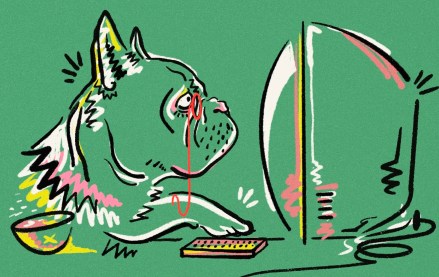 October 2, 2023 • 7 min read
•
•
When it comes to agencies, both of Meta's older sibling social media platforms may be past their primes.