Top streaming TV services benefit from having large corporate parents
July 30, 2018 • 4 min read
•
•
YouTube TV reportedly has 800,000 subscribers, but by paying $9 more for programming costs than the $40 it charges subscribers every month, it loses money. But its parent company Google can afford to do so to achieve its ambitions to bite off a piece of the $70 billion TV advertising pie.
YouTube TV is not the only streaming TV service — or virtual MVPD — with a big corporate parent. DirecTV Now, which has 1.8 million subscribers, is owned by AT&T; Sling TV, which said it had 2.2 million subscribers in February, is owned by Dish Network; and the PlayStation Vue, which reportedly has more than 500,000 subscribers, is owned by Sony. Then there's Hulu, which reportedly has close to 1 million subscribers for its live TV service and will soon count Disney as a majority owner (with Comcast and AT&T serving as minority owners) following Disney's acquisition of 21st Century Fox's entertainment assets.
As the top five virtual MVPDs in the U.S. by subscribers, these services have made an early dent in attracting customers who have either cut the cord from traditional cable and satellite distributors or had never subscribed to begin with. The economics of turning these services into profitable businesses is hard, but some of these services have a corporate parent willing to give them a long leash.
Take DirecTV Now, which launched at the end of 2016. The service added 342,000 subscribers in the second quarter, which helped offset the 262,000 subscribers AT&T lost with its traditional DirecTV satellite and U-verse TV cable businesses. DirecTV Now has helped mitigate AT&T's TV subscriber losses for the past two years, helping the wireless giant hold steady in terms of total subscribers across all three services. But even with total subscribers remaining flat, AT&T's TV distribution business made 9 percent less money — at $8.3 billion — than it did during the same time period last year.
AT&T didn't build DirecTV Now and isn't aggressively marketing the service simply because it wants to retain cord-cutters. The company also wants to build an advertising business that can compete with the duopoly. It's a big reason why the company bought Time Warner — which gives AT&T more high-quality TV inventory — and AppNexus. By combining AT&T's mobile data with high-quality ad space and targeted ad products, AT&T executives have argued that they can sell ads at a premium and rival Google and Facebook.
By owning content, the distribution and the pipes, AT&T also can offer customers bundles like an AT&T wireless subscription that comes with DirecTV Now at a low price.
"If you're a large enterprise company like AT&T, you're concerned about wireless subscriber churn," said a TV distribution exec at a big media company. "On a standalone basis, the packaged video business has historically been able to bring in healthy margins, but the goal of AT&T and these other companies is to see how the streaming TV services can make a positive impact on the broader enterprise."
Similarly, Google can play the long game with YouTube TV, which the company will start selling ads into ahead of this fall's broadcast TV season. Google has made YouTube TV a top priority, even buying expensive sponsorships for the World Series and the NBA Finals. (The irony of buying TV ads to be able to sell more TV ads is not lost here.)
Hulu might be the most interesting player in this race, especially since Disney will soon own a 60 percent stake in the company. Building direct-to-consumer products has become a top priority for Disney, which bought the video-streaming tech provider BamTech to help launch subscription streaming services such as ESPN+ and an upcoming Disney-branded service. Hulu, with its 20 million subscribers, is certainly appealing to Disney.
"One of Disney's top priorities right now is to build out a direct-to-consumer business so they can be less reliant on third-party distributors," said Will Richmond, editor of VideoNuze. "Hulu gives them another big business through which they can touch a lot of consumers."
It's unclear whether Disney, a content company, wants to be in the TV distribution business. Disney has said it's committed to Hulu, but it's possible that the company is more interested in Hulu's subscription video-on-demand business, which has the lion's share of Hulu's subscribers, than the live TV service.
"Hulu has proven pretty quickly that there's a demand for their live TV service," said Richmond. "Their value proposition among the skinny bundles is probably the strongest: for $40 per month, you're not only getting a skinny bundle but a massive [subscription video] library. Disney is a massive company and can certainly afford to take some losses for the type of optionality that Hulu provides."
Get more exclusive coverage and analysis around the future of video, TV and entertainment by subscribing to the weekly video briefing email.
https://digiday.com/?p=296991
This week's Future of TV Briefing looks at how this year's upfront and recent announcements from AMC Networks and Paramount indicate the progression of programmatic in the TV and streaming ad market.
This week's Future of TV Briefing looks at how major streaming service owners' subscription business fared in the third quarter of 2023.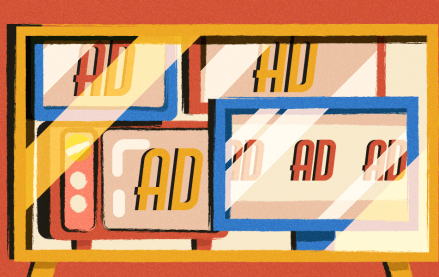 This week's Future of TV Briefing looks at what TV and streaming companies' latest quarterly earnings reports indicate about the state of the TV advertising market.