The Young Turks debuts mobile app to grow its subscription business
April 26, 2018 • 3 min read
•
•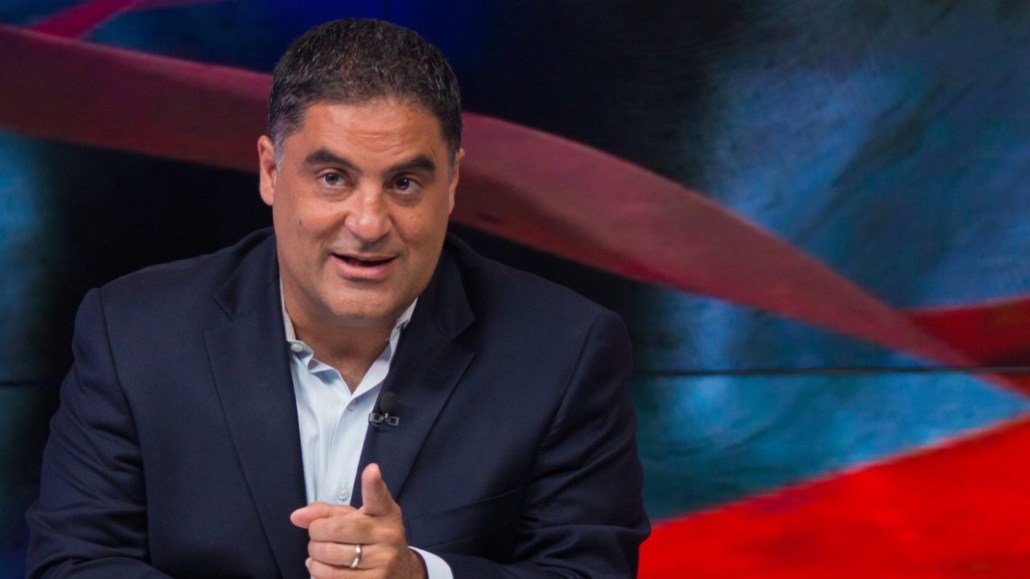 Digital video news publisher The Young Turks Network plans to launch a mobile app on April 26 to boost its paid subscription business as well as its pitch to third-party distribution platforms.
The TYT Plus app stems from the $20 million that TYT Network raised last year from investors including Jeffrey Katzenberg's WndrCo to grow the number of subscribers to the $9.99-a-month TYT Plus subscription program. TYT Network had 30,000 paying subscribers in August; the company wouldn't provide an updated number.
The app puts the paywalled content on TYT's site plus the free videos and podcasts that TYT distributes on third-party platforms like YouTube, Facebook and Spotify all in one place for the first time. Subscriber-only content is labeled as such, and nonsubscribers will be required to sign up for TYT Plus if they want to access it.
TYT Network doesn't expect the app's audience to come anywhere close to its audiences on platforms like YouTube, where its videos get close to 200 million views a month, according to Phillip Morelock, vp of product at TYT Network. The point is to establish a direct relationship with the audience, which can diversify its revenue and provide more information about who its audience is and what they're interested in watching.
"Fewer people are interacting with us on our platform, but those interactions are a lot more valuable to us in terms of data, understanding what people directly want or enjoy about our content as well as from a revenue standpoint," Morelock said. "The per-user opportunity is much bigger when you own the distribution."
TYT Network is leaving the door open to running ads against the free content in the app, but the priority at launch is to make nonsubscribers more aware of the subscriber-only videos and podcasts the company produces and induce those users to sign up for the paid service. TYT Network plans to eventually create content that would be exclusive to the app, including some that would only be available to subscribers using the app.
TYT Network's subscription business is important because it's direct revenue and, on a per-user basis, it's higher and more profitable than other kinds of revenue, said Morelock.
TYT Network also sees an opportunity to use its direct relationship with the app's audience to make money in other ways. For example, the network is among the digital media publishers that YouTube is looking to add to its livestreaming TV service. Being able to demonstrate that people already pay to watch its shows and therefore are more likely to pay for YouTube TV could help to seal that deal. The same would apply to any pitches to Facebook, which is looking to invest in original news shows for Watch, or Netflix, which is increasingly buying newsy but not news shows.
"When folks who are creating new distribution platforms or enhancing their platforms by creating new products on top of them, they're looking for evidence of which brands or which products they should include or go to market with. Having a large and enthusiastic owned audience is the best evidence you can have that a product is working," said Morelock.
Stay up to date on video news by subscribing to Digiday's weekly video briefing email.
https://digiday.com/?p=285435
This week's Future of TV Briefing looks at how this year's upfront and recent announcements from AMC Networks and Paramount indicate the progression of programmatic in the TV and streaming ad market.
This week's Future of TV Briefing looks at how major streaming service owners' subscription business fared in the third quarter of 2023.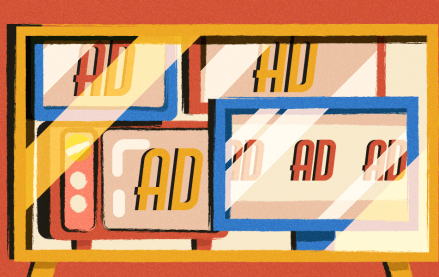 This week's Future of TV Briefing looks at what TV and streaming companies' latest quarterly earnings reports indicate about the state of the TV advertising market.