In leaner approach, Yahoo Finance pushes live streams over scripted series
April 19, 2017 • 4 min read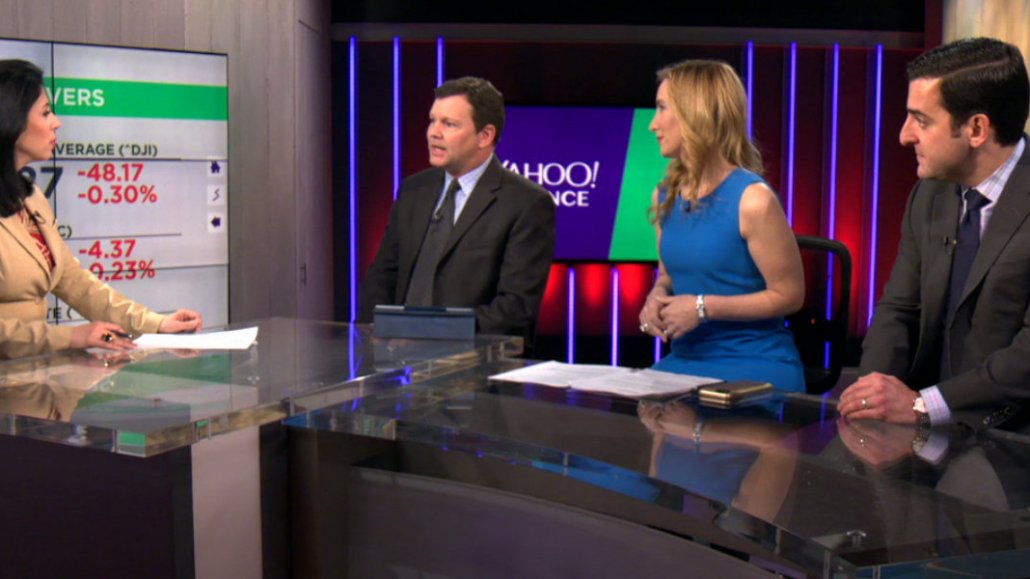 Less is more when it comes to video, Yahoo has decided. Yahoo Finance is pushing into live programming around big business events and daily news, part of a departure from Yahoo's big, expensive (and ultimately failed) content bets of the past.
In the second quarter, Yahoo Finance plans to offer hours of live coverage for more than a half-dozen business conferences and events, including Starbucks' annual shareholder meeting, Facebook's F8 developer conference, TechCrunch Disrupt NY and Johnson & Johnson's analyst day.
In some cases, these are exclusive productions where Yahoo Finance partners with the event host to live stream the event. For instance, during JPMorgan's shareholders meeting on April 4, Yahoo Finance produced a live stream during which JPMorgan Chase CEO Jamie Dimon read his letter to shareholders and took questions from audience members brought in by Yahoo Finance. With Facebook's F8, Yahoo Finance is just hosting a live stream of the on-stage speeches and sessions on its own video player.
"We're trying to highlight Fortune 500 companies and the really salient events — we also covered the Vanity Fair Summit — that connect with our users," said Andy Serwer, editor-in-chief of Yahoo Finance. "The goal is to provide the most important and vital business news and information in a live setting."
In addition to the event live streams, Yahoo Finance also has three daily live shows — "Market Movers," "Midday Movers" and "The Final Round" — that serve news, analysis and interviews around the big stories of the day. These are hosted shows primarily shot inside Yahoo's studio headquarters in New York. The programs run 12 to 20 minutes or more depending on the day's news.
Yahoo Finance's live programming is predominantly overseen by the media brand's editorial team, which has about 24 staffers, the company said. Yahoo Finance can also lean on help from Yahoo Studios, which has just under 100 staffers. Typically these live streams are inexpensive, with some needing only one staffer while other, more produced content can involve 10 or more staffers if needed.
This is because the live-programming focus is part of a leaner approach to video by Yahoo overall. In the past, Yahoo famously made expensive bets in an effort to lure video ad dollars, including costly wagers on TV-length original shows, including renewing NBC comedy "Community" for a sixth season. The company lost $42 million on that strategy. The company was one of the founding members of the Digital Content NewFronts, an annual showcase designed for top publishers to walk and talk like TV by showing off video shows and programs to advertisers. This year, Yahoo is hosting local content roadshows for advertisers instead of a big, glitzy event in New York.
Even within live video, Yahoo made a much-publicized deal with Live Nation in 2014 to stream a concert every day for an entire year. That partnership has since ended.
"We're not doing live for live's sake — that was the old way of thinking," said Alex Wallace, head of video for Yahoo Studios. "We're going to do live where it's interesting for us and you to be there — and not if it's not."
This shift is furthest along at Yahoo Finance, but the plan is to apply it to Yahoo's other verticals, including news, sports and lifestyle. The company has been prioritizing the content and products — for instance, more video centering on Yahoo's popular fantasy football platform — that it already has had success in.
So far the results have been promising. The three daily Yahoo Finance shows average 17 million views per week, with the two daytime shows averaging 240,000 live views versus those who catch up on-demand. On the events side, Yahoo Finance's first All Markets Summit had 2.6 million live views and 12.2 million total views. Coverage of the Berkshire Hathaway annual shareholders meeting netted 1.8 million views; and the JPMorgan Chase live stream had 2.3 million views. Overall, Yahoo Finance's live programming has seen a 362 percent increase in views year-over-year, the company said. (Yahoo didn't give overall view figures.)
The live streams are bringing in revenue, too, especially with finance brands as TD Ameritrade, Scottrade and Fidelity Investments have all come on as sponsors.
This content is also primarily on Yahoo's own platforms, which it can fully monetize, as opposed to Facebook and other social networks, where the path to monetization isn't always clear.
"We are eyeing it," said Serwer. "But we're making sure we optimize our business model while we experiment with other companies' platforms."
Hear more about how companies are taking a more focused approach to video at the Digiday Video Anywhere Summit
https://digiday.com/?p=232889
This week's Future of TV Briefing looks at what an industry group's conditional certification of three measurement currency contenders signals about the TV ad business's measurement overhaul.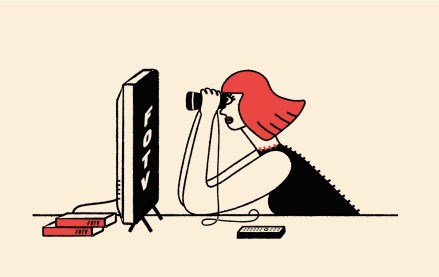 This week's Future of TV Briefing offers an updated list of the key terms that can cause confusion when talking about the TV, streaming and digital video industry.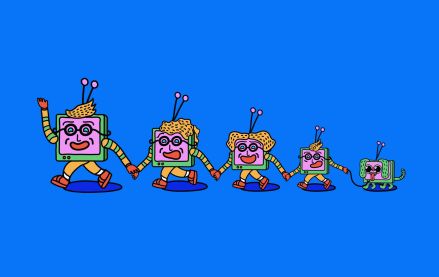 This week's Future of TV Briefing looks at what the Disney-Charter pay-TV distribution deal seems to indicate about the increasingly more-complementary-than-contentious relationship between traditional TV and streaming.