'Bringing a spoon to a gunfight': Why Yahoo's video strategy faltered
December 3, 2015 • 5 min read
•
•

In the spring of 2013, Yahoo chief operating officer Henrique de Castro was close to pulling off his biggest move since Yahoo CEO Marissa Mayer brought him in six months earlier. The deal: $200 million to scoop up French video platform Dailymotion and give Yahoo a video hub that could serve as its YouTube. Then, after presenting the deal to his former Google colleague Mayer, de Castro was rebuffed: Mayer reacted with surprise that a deal was even on the table. She then asked for a show of hands of executives in the room for who was in favor of the deal and who was opposed. The acquisition was scuttled — and blamed on French government interference — and Dailymotion went to Vivendi this past June.
The experience with Dailymotion, as told by an ex-Yahoo exec, is instructive of Yahoo's stumbling efforts to establish itself in video, according to interviews with former executives and industry insiders: shifting strategies in a turbulent market, an unwillingness to pull the trigger on the big commitments needed against well-heeled competitors, and general leadership drift.
If this sounds familiar, it's because Yahoo, which declined to comment for this story, has had the same problems across its entire media business under Mayer, as previously reported by Recode.
Finding a new audience
Video has been a core part of Mayer's growth strategy for Yahoo, nestled alongside mobile, native and social in her "Mavens" accounting metric for the future business of the company to make up for its declining display ad business. That said, Yahoo has been doing video for quite a while.
"The thing that people forget about video at Yahoo, they were one of the first digital companies doing it," said one former executive. "They were one of the first companies selling big, seven-figure branded deals."
As an early mover in video — and especially scripted content — Yahoo's goal was to attract a new, younger audience. The recurring problem: The company would rarely commit the marketing dollars required to help these shows succeed. And this continued under Mayer.
Take, for instance, Yahoo's 2013 deal with "SNL" producer Broadway Video, which gave the company a one-year exclusive license to the comedy show's back-catalog of sketches. Mayer was interested in the "SNL" library because it was one of the most-searched items on YouTube, which did not offer show clips at the time, according to a former Yahoo executive who declined to be identified. Her thinking was that if Yahoo could offer something that YouTube couldn't, more people would come to its Yahoo Screen video portal.
Mayer spent $10 million to secure the rights to "SNL" clips, but then it stopped. Yahoo didn't do enough marketing around the "SNL" clips. It had trouble making money on the content, and a year later ceded ad-sales responsibilities for those clips to NBCUniversal.
"You can't just count on an audience that comes to you for mail and headlines to suddenly go and watch video," said Chet Fenster, managing partner at MEC. "You have to spend more money to bring people who want that experience and get them to check out the content."
Chasing Netflix
In late 2013, Yahoo decided to pivot. Enamored with the critical adulation Netflix was getting for its original programming, Mayer decided she wanted Yahoo to have its own "House of Cards."
This process had its own share of head-scratching missed opportunities. For instance, while looking for talent-driven, high-profile comedy series, Yahoo passed on prequel miniseries to the cult film "Wet Hot American Summer," according to multiple sources. It was later picked up by Netflix.
Yahoo ended up with two original series, "Sin City Saints" and "Other Space," and took a page out of Netflix's playbook by reviving a beloved comedy: NBC's "Community."
Yet again, the company did not spend much to market — especially beyond its own platforms — any of the shows. The three shows ended up losing Yahoo $42 million, and the company later reversed its decision to pursue long-form programming.
What Yahoo failed to consider was that it's incredibly difficult to compete with Netflix, which expects to spend $6 billion on content and an additional billion on marketing the content in 2016. According to a third former Yahoo executive, Yahoo's total media budget — including the cost of employees — in 2014 was $200 million.
In other words: You need a lot of content that keeps bringing people back, not just two or three original series.
And cost has always been an issue for Yahoo when it comes to content spending. It also walked away from a "South Park" licensing deal because it was too expensive, said the same source.
"We were trying to compare ourselves to companies we can't compete with," said the source. "It was like bringing a spoon to a gunfight."
A revolving door killed momentum through the years.
A key reason why Yahoo hasn't had one clear direction in video is because it has had different leadership. Under the trio of Ross Levinsohn, Mickie Rosen and Erin McPherson, Yahoo was focused on short-form video. So much so that it was even in talks to acquire YouTube network Maker Studios, sources claim. But when Mayer landed the CEO gig in July 2012, she backed off any potential deal citing she had just gotten there.
Eventually, she assigned then-CMO Kathy Savitt control of the company's media business. Multiple sources believe Mayer and Savitt had no sense of ownership over the content that was in the pipeline when they joined Yahoo. Mayer also had a different idea of what Yahoo should represent as a content brand, which sources claim is why she blocked a licensing deal with the WWE at the last minute.
In reality, for Yahoo to build a robust video business, it needed to start by treating video as a loss leader — as a marketing investment to build new audiences. From this vantage point, having a marketing chief at the control made some sense. Except the first few projects didn't pan out. Which means it's time for Yahoo to pivot.
Again.
https://digiday.com/?p=149434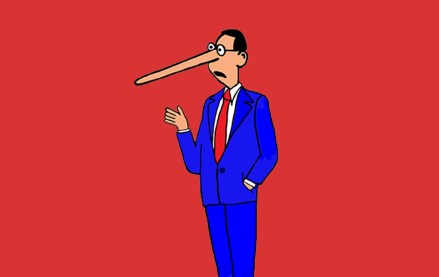 October 3, 2023 • 7 min read
•
•
A new definition for MFAs is available but the vague nature of the guidelines is leading to a lack of standards that might prevent adoption.
October 2, 2023 • 1 min read
•
•
The publishers who attended DPS were focused on the potential upsides of applying the technology to their operations while guarding against the downsides.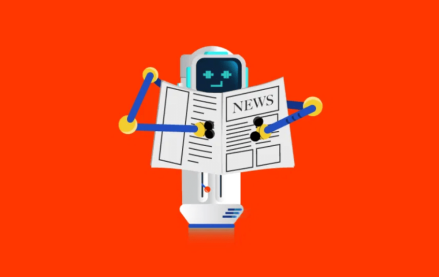 October 2, 2023 • 4 min read
•
•
Now that ChatGPT users can surf the internet for information, some publishers are reconsidering the weight of the issue.