World Surf League's live viewership has grown after removing exclusivity from Facebook Live deal
June 14, 2019 • 4 min read
•
•
Last year the World Surf League signed an exclusive two-year digital distribution deal with Facebook in an effort to grow its audience around the world. A year later — and a year early — the WSL has ended that deal's exclusivity and has seen its audience around the world grow.
In 2019 the number of viewers tuning into the live broadcasts of the WSL's professional surfing competitions online and on TV has increased by more than 25% compared to last year, according to WSL CEO Sophie Goldschmidt. That viewership increase appears to be less a referendum on Facebook's live-streaming service, which the WSL continues to use to broadcast its events on a non-exclusive basis, and more an indication of how the league has worked to broaden its content and distribution mix in 2019, including the formation of an in-house studio to produce original programming, in order to broaden its audience.
The WSL has expanded its TV footprint from 20 countries last year to more than 135 countries this year. That expansion includes a deal with Fox Sports in the U.S. to air more than 500 hours of programming, including live contests, on Fox Sports 2 as well as the Fox Sports app. "To have that much coverage from a major network in this market is significant for us. And it very well complements our Facebook deal," said Goldschmidt.
The WSL's decision to no longer exclusively stream its contests through Facebook Live signals how nascent the social network's live-streaming technology remains, especially for a sports league with a global audience. The first WSL contest to be streamed through Facebook Live under last year's deal immediately ran into technical issues that led the league to remove the requirement that people log into Facebook to tune into the event. Additionally the WSL airs its events in different languages in different markets. "That added an extra complexity that they hadn't had before," said Goldschmidt.
There was also a limitation on the league's ability to generate revenue from the Facebook Live streams. Facebook pays the WSL to air its events through Facebook Live, and the WSL is also able to sell event sponsorships. But, while Facebook runs ads within some live and on-demand videos and shares the revenue with the media companies and creators, that wasn't an option for the WSL. Facebook does not allow ads to run within live sports broadcasts, according to a Facebook spokesperson.
"We were happy to collectively rework the partnership with World Surf League. Doing so enabled us to serve different audiences with different viewing experiences, including one on Facebook Watch where fans can watch together in a highly interactive and social environment," said the Facebook spokesperson in an emailed statement.
To be clear, the WSL hasn't bailed on Facebook. The surf league and social network have worked together to figure out how to enhance the Facebook Live viewing experience, said Goldschmidt. For example, the WSL has begun to use the live polling and live questions features that Facebook introduced in the past year so that viewers can vote on or write out answers to questions posed during a broadcast. "We learned a lot about each other through that partnership, and the situation we've now got works really well for everyone," said Goldschmidt.
In addition to broadening the distribution of its broadcasts, the WSL has been broadening the mix of content that it distributes outside of event broadcasts. In February 2019, the league formed WSL Studios to produce original programming for people to tune into outside of contests on both its owned-and-operated properties as well as platforms like Facebook and YouTube.
"We drive a tremendous amount of scale and usage around the events when we're on, and when we're not on, the key for us is what is the narrative and what is the engagement," said Erik Logan, president of content, media and WSL Studios.
On June 11, the WSL debuted one of the first projects from WSL Studios, a daily news show called "WSL Surf Breaks" that recaps the goings-on of the surf world in two-minute-long episodes. The league is uploading episodes twice a day, seven days a week to Facebook, Instagram's IGTV, Twitter and WSL's site and mobile apps. It will also produce weekly compilations to distribute through its YouTube and Snapchat Discover channels.
Subscribe to the Digiday Video Briefing: A weekly email with news, quotes and stats around the modernization of video, TV and entertainment.
https://digiday.com/?p=337817
This week's Future of TV Briefing looks at how this year's upfront and recent announcements from AMC Networks and Paramount indicate the progression of programmatic in the TV and streaming ad market.
This week's Future of TV Briefing looks at how major streaming service owners' subscription business fared in the third quarter of 2023.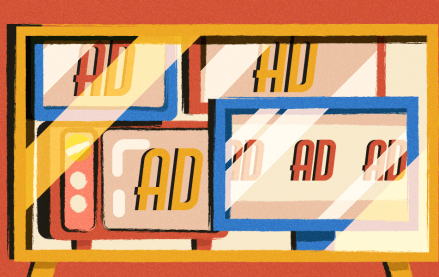 This week's Future of TV Briefing looks at what TV and streaming companies' latest quarterly earnings reports indicate about the state of the TV advertising market.