Women of Color Unite's Cheryl L. Bedford is fighting 'exclusion by familiarity' in entertainment
September 7, 2021 • 3 min read
•
•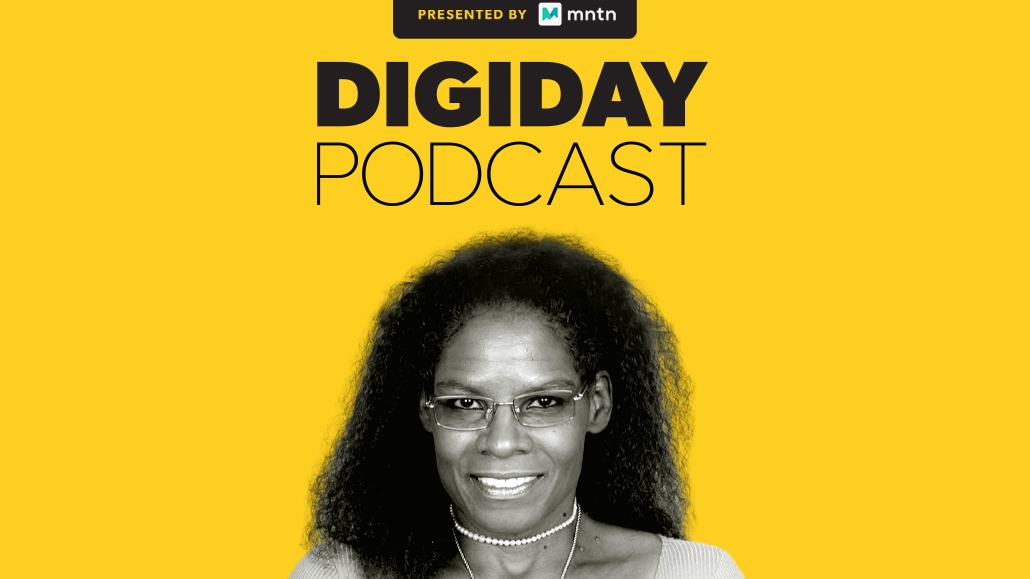 Subscribe: Apple Podcasts | Stitcher | Google Play | Spotify
In February 2018, Cheryl L. Bedford threw a party. The invite called for women of color to unite, and the event spawned Women of Color Unite, the nonprofit organization Bedford oversees that supports women of color in the entertainment industry.
"We basically built Women of Color Unite on the idea of exclusion by familiarity and ending it," Bedford said in the latest episode of the Digiday Podcast
In the fight against people hiring people whose identities and experiences are most similar to their own, Women of Color Unite operates two programs that are aimed to help women of color get in the door and move up the Hollywood ranks. The JTC List is a database of 4,500 women of color that not only provides a free tool for companies to find cinematographers, line producers, screenwriters and others, but also provides Women of Color Unite a means of analyzing the issues underpinning the challenges for women of color in entertainment.
Then there is #StartWith8. This program originated after the murder of George Floyd in May 2020 and gets established people in Hollywood to commit to giving their time and energy to support eight women of color apiece. For example, Win Rosenfeld — a writer/producer and president of Jordan Peele's production company Monkeypaw Productions — committed to meet with eight women of color, read their scripts and provide them with notes. "That means a lot to somebody, to understand what people want in this industry, to understand what kind of things get green-lit," said Bedford.
Here are a few highlights from the conversation, which have been edited for length and clarity.
Exclusion by familiarity
Originally, I always said [exclusion by familiarity] was the idea of I don't know any, don't go to school with any, don't live near any, don't play golf with any — meaning, the global majority yet marginalized in this country. But I think it goes even further than that. It also means you don't remind me of myself, anybody in my family, any of my friends.
The power of networking
In May of 2018, I was working at AwesomenessTV, and they had just moved into a new building, and they want me to build it. And I threw an event. It was Women of Color Unite and our allies. At that point, we were about 250 members. And something happened. People started getting hired on the spot.
The struggle for women of color with experience
Thirty to 33% of the women of color who we call our "in-betweeners" — meaning they have between three and 10 years of experience — are still still waiting to get in the room.
The issue of industry organizations
It's not a pipeline problem. It's what I call a "hire my Black ass" problem. Only 10% of women of color who work in the entertainment industry belong to a union, a guild or a trade organization. So that's a decent wage, health care and networking opportunities — and we all know that your network is your net worth.
https://digiday.com/?p=424829
This week's Future of TV Briefing looks at how the streaming ad market's programmatic guaranteed vs. private marketplace debate is reaching a compromise.
This week's Future of TV Briefing looks at how this year's upfront and recent announcements from AMC Networks and Paramount indicate the progression of programmatic in the TV and streaming ad market.
This week's Future of TV Briefing looks at how major streaming service owners' subscription business fared in the third quarter of 2023.