Viral site LittleThings is taking its shows beyond Facebook
September 5, 2017 • 3 min read
•
•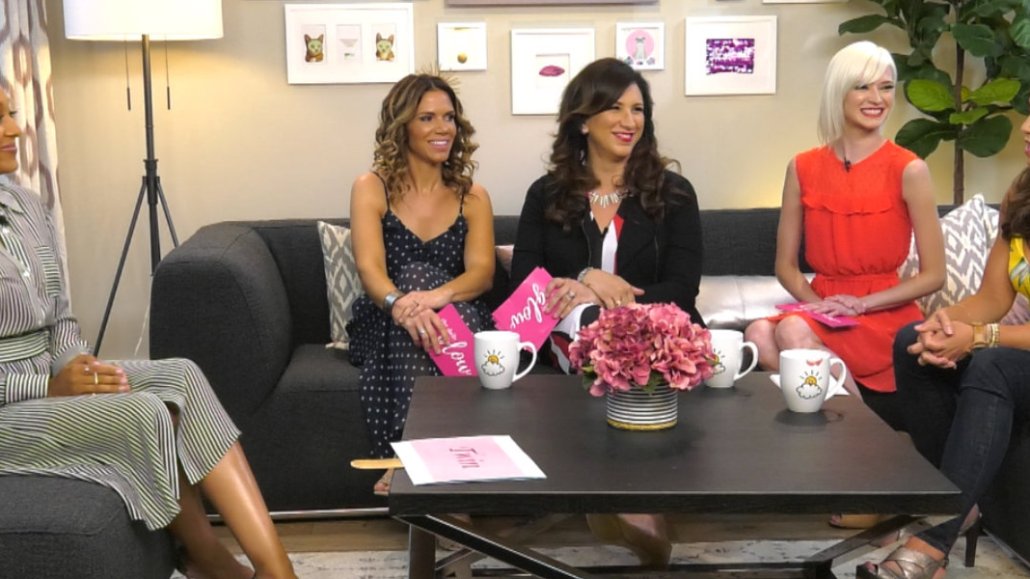 After building out its video efforts on Facebook with live and regularly scheduled programming, feel-good publisher LittleThings is expanding its distribution to include streaming platforms.
Today, LittleThings airs 13 weekly shows on Facebook, including daily talk shows "The Daily Glow" and "Refresh," as well as weekly programs such as "Slice," "The Hostess Next Door" and "Oh, Baby!" All of these shows are distributed on Facebook and LittleThings.com, with new episodes airing at a specific time. For instance, "The Daily Glow," which LittleThings president and COO Gretchen Tibbits likened to "The View," airs daily at 1 p.m. ET. The publisher even offers a TV guide-style listing of its entire weekly schedule on its Facebook page and website.
"That's a commitment that we have made, that no matter what, these shows will be produced and air on schedule," Tibbits said.
The approach has helped LittleThings climb to 30 million video views per month across Facebook and its site, according to the company. Maia McCann, editor-in-chief and evp of original programming for LittleThings, said roughly 75 to 80 percent of the publisher's views happen live when the shows air on Facebook.
The next move is to increase distribution for the programming by launching on a wide number of streaming platforms. Starting this month, LittleThings' programming will be available on Amazon, Apple TV, Roku, Pluto TV, Xumo and Tubi TV. (The company even has a deal with Gloss TV, which distributes programming to 50,000 nail salons in the U.S. — something that makes sense for a digital media company for "women of the heartland," according to Tibbits.)
LittleThings content is available on these streaming platforms in different ways. On the Amazon Fire Stick, Apple TV and Roku, for instance, LittleThings is distributing its app, which makes all 13 shows available for streaming at the same time they go live on Facebook and LittleThings.com. On streaming platforms such as Pluto TV and Xumo, the company has a linear channel with regularly scheduled live programming and reruns.
To ensure the content can be seamlessly distributed across all of these different streaming platforms, the company created a "postproduction" team of five people. This team sits under the broader content organization under McCann that makes up 63 of the 110 people LittleThings employs.
LittleThings will make money from this streaming distribution through advertising, which will largely be sold by the distributors. The publisher also makes money by selling in-show sponsorships and integrations to brands such as Dunkin' Donuts and Smuckers and film studios like Open Road Films. A wider distribution footprint means LittleThings can offer advertising clients a wider reach.
Within the Amazon ecosystem, LittleThings will also start publishing its shows through the Amazon Video Direct program later this month, which will bring in some subscription-based revenues.
"Facebook has been a great partner — and we're not walking away from them — but our audience consumes video on so many other platforms," said Tibbits. "For us, it's a natural next step."
This includes traditional TV. LittleThings is developing a pilot called "Daylirium" that will tackle the history behind all of the different hashtag friendly national days — from National Dog Day to National Chicken Wing Day — and the best way to celebrate them. Tibbits said she's received interest from TV networks for this concept, which can function as a standalone 20-minute show or a segment within existing news programs and talk shows.
"The cord cutting is not happening among the women of Texas and Iowa," Tibbits said.
Image via LittleThings
https://digiday.com/?p=252507
This week's Future of TV Briefing looks at the post-strike landscape for producers preparing to pitch projects to TV networks, streaming services and film studios.
This week's Future of TV Briefing looks at what an industry group's conditional certification of three measurement currency contenders signals about the TV ad business's measurement overhaul.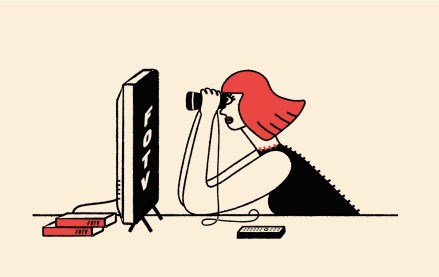 This week's Future of TV Briefing offers an updated list of the key terms that can cause confusion when talking about the TV, streaming and digital video industry.