Why TheSoul Publishing's Victor Potrel isn't overthinking how YouTube Shorts will share ad revenue with creators and publishers
January 31, 2023 • 3 min read
•
•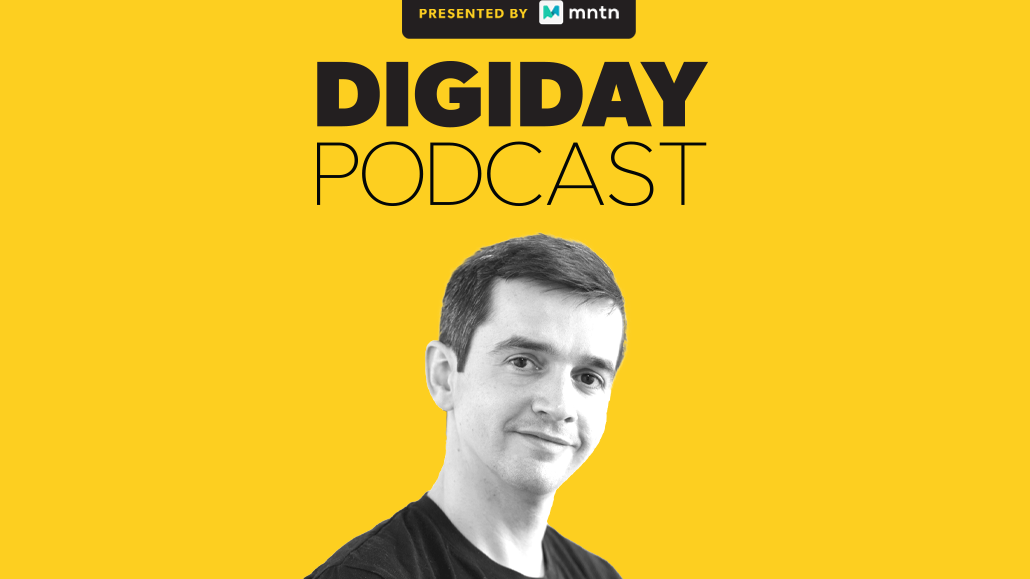 Subscribe: Apple Podcasts • Stitcher • Spotify
For as big as the short-form vertical video market has become over the past few years, 2023 is poised to be a monumental one. YouTube will start sharing ad revenue with Shorts creators on Feb. 1, as TikTok continues to open the revenue-sharing program it introduced last year to more creators.
TheSoul Publishing — the media company behind 5-Minute Crafts and 123 Go! — is among the short-form video makers welcoming the capital infusion.
"The important thing here is that kind of direction where platforms are putting more effort into wanting to reward creators for the economic creation and so they can reinvest some of the earnings into what they do and continue to grow with this format," said Victor Potrel, vp of content distribution at TheSoul Publishing, in the latest Digiday Podcast episode.
Excited as TheSoul Publishing may be, the company isn't about to overhaul its strategy to capitalize the YouTube Shorts revenue-sharing program. Part of the reason for that is it remains to be seen how much revenue Shorts creators will actually reap. YouTube will be using some complex calculations to determine how to divvy out ad dollars to creators and publishers that raise the question of to what extent Shorts makers' revenue splits will be rewarded or penalized for using music in their videos.
"Even if you don't use music, then your [share of the revenue] pool may be smaller because everyone else has used music," said Potrel. "So we're not going to overthink that. It's obviously good to understand the system. But I wouldn't want to drastically change what we do based on this."
Here are a few highlights from the conversation, which have been edited for length and clarity.
Managing monetization expectations
We're going to wait and see on the first month what's this kind of money. I would expect that it's not going to be something where straight away we'll be able to tell.
Sharing Shorts revenue with the music industry
Music is such an important part of platform vertical video. A lot of the trends are based on specific music or sounds. So it makes sense that some of that revenue that is generated also goes to the artists. At TheSoul Publishing, we actually also produce music. So some of our artists have got some tunes that got like a billion views across different short-form videos. So we think it's actually a good thing to support the music behind it.
Music or no music?
I don't think we will necessarily change our content creation process based on music or no music because we might get a little bit more money here and there. I think we'll continue to try to grow reach because that's one of our goals. I wouldn't expect anyone to all of a sudden stop using music because they can make a little bit more revenue.
The business case beyond revenue-sharing
We use short-form content also to drive traffic to longer-form videos on platforms. We use it to build new [intellectual properties]., which then we can grow into longer-form videos including [streaming] and [free, ad-supported streaming TV] channels. So it's not just going to be about that revenue-share monetization.
https://digiday.com/?p=486751
This week's Future of TV Briefing looks at how the streaming ad market's programmatic guaranteed vs. private marketplace debate is reaching a compromise.
This week's Future of TV Briefing looks at how this year's upfront and recent announcements from AMC Networks and Paramount indicate the progression of programmatic in the TV and streaming ad market.
This week's Future of TV Briefing looks at how major streaming service owners' subscription business fared in the third quarter of 2023.