'We are not going to be a video-first company': Bustle sees video as a complement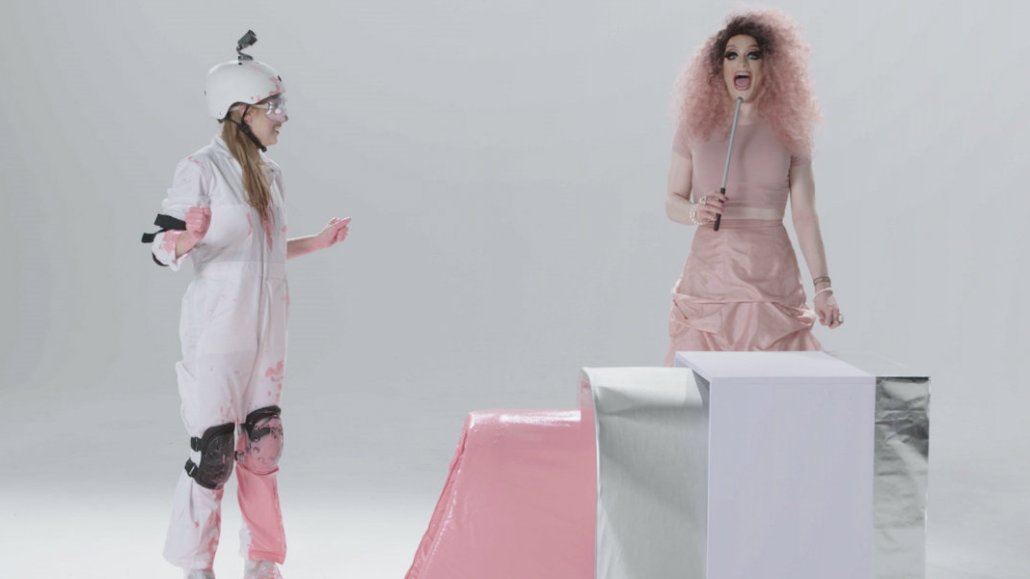 At the end of a year marked by countless pivots to video with mixed results, Bustle Digital Group has no intention of becoming a "video-first" company.
Bustle Digital Group, which includes women-focused lifestyle site Bustle, mom site Romper and millennial site Elite Daily, has been building its video operation, growing its video team from eight to 24 people in 2017. It's produced 17 video series for its own sites, social channels and digital distribution partners such as Viacom, CNBC and Facebook Watch. BDG had more than 500 million video views across platforms in 2017, up 200 percent from the previous year, the company said.
But Bustle doesn't call itself a "video-first" company, said Kate Robinson, svp of business development for Bustle Digital Group.
"We are a digital publisher, however you want to define that," she said. "Our editorial is our strength, and we live by that. Video is really important and absolutely complementary to all of that, but our editorial is not going to be reduced or going away to only focus on video."
Robinson's comments echo Bustle founder and CEO Bryan Goldberg's comments on a recent Digiday Podcast, on which he said video staffers account for roughly 10 percent of the company.
Bustle executives see video as an enhancement to the text-based editorial content, which also means the video team does not sit in a silo by itself, but works with editors and writers, whether to create social videos for platforms such as Facebook and Instagram or to develop shows for distribution on Bustle and external platforms, said Erica Tremblay, director of video for Bustle Digital Group.
"I don't need a team that's alone and works in a vacuum," said Tremblay.
Versatility is another goal of the team.
"We're constantly working with our video team to cycle them on and off projects that are at various levels of work," said Tremblay. "And as we've built the team, we've been looking at folks that have a blended background."
In terms of programming, Bustle focuses on serialized fare, including shows such as "Race 2 Face" and "Romper's Doula Diaries" for Facebook Watch, "Young Money" for CNBC's Make It vertical and "Save the Date" for Viacom. Facebook pays Bustle to make the Watch shows, while the CNBC and Viacom partnerships are co-production deals.
"There are financial terms [to the Viacom and CNBC deals], obviously, that make them valuable," Robinson said. "But there is also marketing upside and the brand awareness of being associated with someone like Viacom and CNBC."
Bustle is also careful about maintaining some level of ownership of the content it makes with external partners, Robinson said. "We're not going to be a production house where someone is going to hire me and I'm going to produce a video without my brand on it," she said. "We want that association and to own that IP. It might be exclusive to a particular platform for a small amount of time, but the idea is we can build up a catalog that we can use later for syndication or distribution on other channels."
While the focus is on quality programming over quantity, Bustle also produces roughly 30 to 40 social videos per month. This is necessary for daily engagement with the audience on social platforms as well as to help Bustle's ad sales, which can go to market selling sponsorships and other packages to advertisers, according to Robinson.
Bustle's video efforts kicked into gear in the spring when it acquired Elite Daily from the Daily Mail and hired Tremblay to head up the video department. When asked if Bustle's video business was profitable, a spokesperson said the operation hasn't been running long enough to fully assess how much it's contributed to ad sales, marketing and other partnerships but that making sure it's profitable is an important goal.
Tremblay described the approach this way: "One of the first things we jumped at doing was having a strategic distribution calendar. We know that we didn't want to build out a team so large that it was kind of sitting too heavy at the company, but we also wanted to ensure that we are having a constant video conversation with our audience."
https://digiday.com/?p=268869