Walmart-backed Eko is funding publishers' forays into interactive shows
July 23, 2019 • 6 min read
Netflix's "Choose Your Own Adventure"-style movie "Black Mirror: Bandersnatch" showed that there is an audience for interactive video programming. Media companies are interested, and Walmart-backed interactive video platform Eko has gotten companies to act on that interest by offering to fund their interactive video productions.
This year, Eko has struck deals with companies including BuzzFeed, FBE, Refinery29 as well as "Avengers: Endgame" directors Anthony and Joe Russo's digital studio Bullitt to produce interactive shows to be distributed on its free, ad-supported site and apps. In addition to using the $250 million that Walmart invested in the company last year to subsidize production costs, Eko is also offering to share ad revenue with publishers. Eko CEO Yoni Bloch declined to say what the revenue split is; platforms including Facebook and YouTube typically allow publishers to keep 55% of the revenue from ads running against their videos. In addition to the ad revenue, Eko is providing publishers with interactive video experts to help produce the shows, which often have episodes range between five and eight minutes in length for scripted shows and between one and three minutes for unscripted series, though durations can vary based on the level of interactivity.
"We are looking at our partners as actual partners, so we want them to be [as] incentivized as us because of the tremendous amount of experimentation and learning and iteration," said Bloch. He declined to say how many people use Eko each month, but the figure is in the single-digit millions, according to an Eko spokesperson. According to Bloch, the average amount of time that people spend watching a video on Eko is between two and three times the length of the video, which suggests that people are rewatching the video at least once after the initial viewing. According to an Eko rep, when people respond to the first choice a video presents, 86% of the time they stick around to interact with the last choice in the video.
For both Eko and the publishers, the hope is that they are getting in on the ground floor of a medium before it overtakes the media industry. Of course, that had also been the hope for companies that had invested in 360-degree video or live video or virtual reality or chatbots or blockchain. But publishers have learned that chasing shiny new toys can lead them into the street where they're run over.
"When we look at these new formats, we want to make sure that they are immediately accretive to what we're doing and aren't necessarily something we have to make a five-year bet on and live in the red. I feel like those days are gone for digital media," said BuzzFeed CMO Ben Kaufman.
In March 2019, BuzzFeed debuted its first interactive series on Eko, putting a twist on Tasty's hands-in-pans cooking videos by letting viewers pick which ingredients to include throughout the video. The publisher has followed that series up with a BuzzFeed-branded series that converts its quizzes into videos with episode titles like "Tell Us What You'd Do At a Party and We'll Guess Your Age!"
BuzzFeed and Eko have each been able to turn a profit from the shows, thanks to the combination of funding from Eko and the advertising revenue the two companies share, according to Bloch and Kaufman.
Other media companies including Refinery29 and FBE are hoping their programs result in similar payoffs when they premiere on Eko later this year. But first comes the work of producing them, which is more complex than making a traditional show with a single, non-interactive storyline.
"It's not just thinking about what you're filming or the dialogue but the way it's filmed, the way you need to film a few extra seconds for a choice to be made. For everything you're filming, you need to do it three or four different ways every time," said Benny Fine, co-founder and chief content officer of FBE. The company is producing a scripted comedy series called "Epic Night" and more than a dozen pilot episodes for Eko.
Producing a show that can have exponentially more storylines than a traditional show could entail a similarly exponentially longer production cycle. However, companies are able to cut down on the work during pre-production, such as by determining how to most efficiently set up shots to suit for different storylines, or "paths," Fine said.
To aid with shows' production, Eko provides publishers with a producer to work on each show, and it also works with companies to hire interactive narrative designers if they need the expertise to plot out paths, which can extend beyond a single episode to alter storylines in subsequent episodes, said Bloch.
Because of the video game-like nature of interactive shows, Refinery29 is looking to hire someone with video game experience to work on its Eko series, said Amy Emmerich, president of North America and chief content officer at Refinery29. The publisher is producing four shows for Eko, including an adaptation of "Money Diaries," its editorial series that chronicles how people spend their money over the course of a week.
In addition to the funding money and the ad revenue that Refinery29 stands to receive, the publisher also sees an opportunity to make money from its Eko shows outside of the platform. Eko shares data with companies showing how the various storylines in their shows' episodes perform, such as which options are chosen most often and which paths most consistently lead to people completing an episode. After Refinery29's shows begin to premiere on Eko later this year, the publisher will be able to use the insights from its shows to identify the storyline that is most popular among Eko viewers to edit non-interactive versions of episodes that it can distribute on its owned-and-operated properties or platforms like Facebook or YouTube or it package these linear versions together to license to a streaming service.
However, it's not only the programming from Eko that publishers can repurpose for other opportunities but the experience from producing these shows, should other streaming services join Eko and Netflix in search of interactive programming for their platforms. FBE has prepared for that potential by forming its Interactive Content Lab that will be dedicated to producing this kind of programming. The company will hire 12 employees to be part of that team in addition Dane Reiley, who as been brought on as an executive producer for the group.
In a similar vein, Refinery29 has its originals team, which specializes in producing long-form programming that it can sell to TV networks and streaming services, managing its Eko shows in order to cultivate an expertise that could be applied to future productions. "I do think that [the interactive video market] is going to grow, and we have to be on the front lines," Emmerich said.
https://digiday.com/?p=341534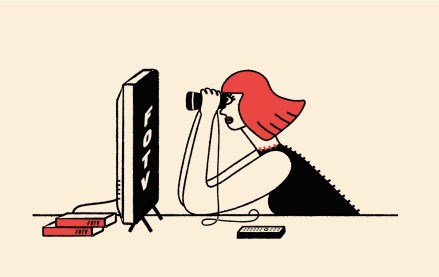 This week's Future of TV Briefing offers an updated list of the key terms that can cause confusion when talking about the TV, streaming and digital video industry.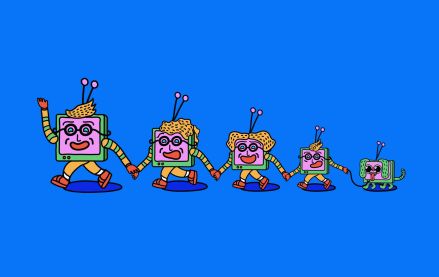 This week's Future of TV Briefing looks at what the Disney-Charter pay-TV distribution deal seems to indicate about the increasingly more-complementary-than-contentious relationship between traditional TV and streaming.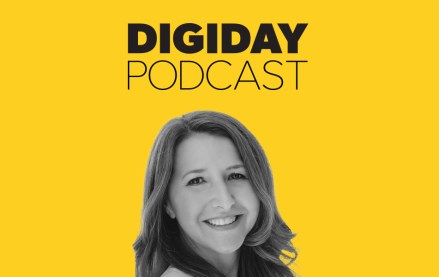 September 12, 2023 • 3 min read
Traditional TV now accounts for less than 50% of Georgia-Pacific's spending, but its share still exceeds streaming's.