Vox Media's entertainment studio aims for 12 series for TV, streaming platforms in 2019
May 6, 2019 • 4 min read
•
•
Vox Media expects to make about a dozen long-form video series for streaming video platforms and TV networks this year.
Four years in, the newly rebranded Vox Media Studios (formerly called Vox Entertainment) has high entertainment ambitions. Today, the division has seven series that are either in production or have already premiered including "Explained" on Netflix, which was recently renewed for a second season, "American Style" on CNN, and "RetroTech" and "Show Me the Evidence" for YouTube.
Through Vox Media's recent purchase of Epic Magazine, the company also has "Little America," a series from actor and comedian Kumail Nanjiani, in the works with Apple. And during Hulu's NewFronts presentation, the streaming video giant announced a multiyear deal with Vox Media Studios for original food shows that will be created in partnership with chef David Chang and celebrity Chrissy Teigen's production companies.
"We have a reputation now," said Chad Mumm, head of entertainment for Vox Media Studios. "Last year, it was all a bet [that we could succeed,] but we still had to show it on the field. And now, we have development hype and people are bringing us great ideas that we can partner on and take to market."
Vox Media's progress with its entertainment studio has been a slow, steady burn. The division, which was formed in March 2015, landed its Netflix deal for "Explained," an explainer series covering topics ranging from cricket to the world's water crisis, last year. The series was renewed by Netflix in November — halfway through the initial order of episodes, Mumm said.
"We tried not to get out over our skis, but we wanted to have a pipeline of good shows to follow," Mumm said. "There tends to be a flywheel once you're able to prove yourself."
Today, Vox Media's entertainment division is profitable, Mumm said. Mumm declined to share how much revenue the division is bringing in for the company, but it's clear that Vox Media has even bigger ambitions for the studio. In April, the publisher acquired Epic Magazine for an undisclosed price. The 25-person Epic is behind the "Little America" series for Apple and will serve as one unit within the new Vox Media Studios division, which will oversee all of Vox Media's film, TV and podcast efforts. The division will be led by Marty Moe as president of Vox Media Studios.
"They have been [building an entertainment business] methodically," said Paul Greenberg, CEO of digital video firm Butter Works. "With Eater, they have always created great food content, so they are now extending that to Hulu; with Recode and The Verge, they know tech and they are doing that with their YouTube shows."
During Greenberg's time as an evp at A+E Networks, the cable programmer struck a deal with Vox Media for a pilot for a show called "Prefabulous." That show never went past the pilot stage, but Greenberg said that even then the Vox Media crew "were doing a good job of thinking about leaning into what they're good at."
"From a logistical perspective, they gave Chad his own division and let him run with and be really focused on it, versus being distracted by also doing short-form video and branded content," Greenberg added.
As head of entertainment, Mumm will continue to oversee existing and new projects developed by his group. This includes the new multiyear output deal with Hulu to produce original food programming, including the first two series orders: "Family Style" and "Eater's Guide to the World." The deal will be overseen by a development group of 10 people across Vox Media Studios, Eater's editorial group, Chang and Teigen's production companies and Hulu.
When asked whether Vox Media Studios would retain any ownership over the programs — ownership of intellectual property is a big question for entertainment studios selling movies and shows to Netflix and other big content buyers, which increasingly want ownership or long-term exclusives on the programming — Mumm said the notion of IP ownership has become a "red herring in the streaming world." He added, "There is this narrative of IP that has gotten totally misconstrued. All of the shows [we make] are our IP. How we exploit that as we have gotten more leverage and more wins — and a greater reputation — becomes more lucrative over time."
Subscribe to the Digiday Video Briefing: A weekly email with news, quotes and stats around the modernization of video, TV and entertainment. 
https://digiday.com/?p=332940
This week's Future of TV Briefing looks at what an industry group's conditional certification of three measurement currency contenders signals about the TV ad business's measurement overhaul.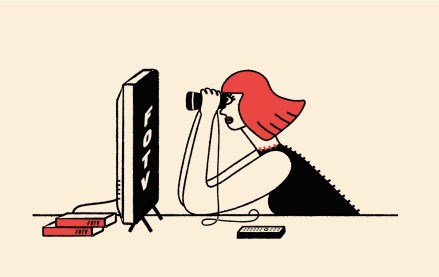 This week's Future of TV Briefing offers an updated list of the key terms that can cause confusion when talking about the TV, streaming and digital video industry.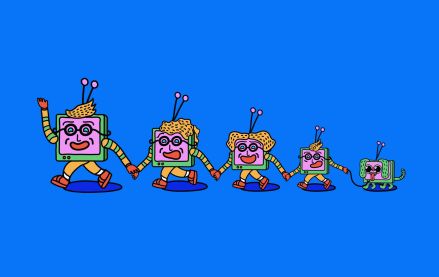 This week's Future of TV Briefing looks at what the Disney-Charter pay-TV distribution deal seems to indicate about the increasingly more-complementary-than-contentious relationship between traditional TV and streaming.