'Visionary': Why Bob Bakish, who revived Viacom, is the frontrunner to run CBS-Viacom
June 26, 2019 • 7 min read
This article is part of the Digiday Video Briefing, which features must-reads, confessionals and key market stats. To receive the Digiday Video Briefing, please subscribe.
With merger talks between CBS and Viacom reportedly back on, Viacom CEO Bob Bakish is considered the frontrunner to run the combined company. In that position, he would likely be charged with turning CBS-Viacom into a bigger media powerhouse to contend with the likes of AT&T, Comcast and Disney. That's no small task, but neither was turning around Viacom.
CBS and Viacom, which share a controlling shareholder in theater company National Amusements, have discussed merging twice before. However, the circumstances surrounding the latest round differ in important ways. The mega-mergers of AT&T-Time Warner, Comcast-NBCUniversal, Disney-Fox, Discovery-Scripps have made a deal more urgent for either company to keep pace with the accelerating competition. Additionally, Viacom's business is in a much different position than it had been earlier because of Bakish, who was appointed Viacom's CEO in December 2016.
"I think they're both in strong positions," Alan Wolk, co-founder and lead analyst at consulting firm TVRev, said of CBS and Viacom. "If anything, Viacom is in a slightly stronger position."
When merger talks surfaced in 2016, CBS's business was considered strong enough — with a strong leader in then-CEO Leslie Moonves — that it could carry the albatross of Viacom, whose TV networks' ratings had sagged and whose studio business was struggling, but Moonves reportedly resisted the merger because of Viacom's position. When talks resurfaced in 2018, a resurgent Viacom under Bakish led to questions of the combined company's management structure between Bakish and Moonves that ultimately scuttled any deal. But with Moonves gone following a sexual harassment scandal and with Viacom's revival likely strengthening its hand in negotiations, the path appears to be clearer to CBS and Viacom merging with Bakish taking the reins.
The stability that Bakish has brought to Viacom — which had gone through two other CEOs the year it named Bakish to the post — could help to alleviate concerns about upsetting CBS's and Viacom's corporate cultures by attempting to combine the companies. "It seems inevitable that [Bakish] would be the CEO given the overall instability at CBS in the last year with Moonves leaving. Bakish, on the other hand, has turned things around with his team and that leads to stability," said Peter Csathy, founder of media advisory firm Creatv Media.
Moonves' ouster is far from the biggest reason that a CBS-Viacom merger is more likely this time. In the era of mega-mergers, CBS and Viacom would seem to need each other, if only because every other major media company appears to be trying to assemble their own version of Voltron.
"Size does matter in the media and entertainment world right now. When you have Comcast buying Sky, Disney buying Fox, AT&T buying Time Warner, you need to look at the remaining dance partners and pair up," Csathy said.
With a combined market cap of roughly $30 billion, a combined CBS-Viacom would still be relatively small boat in an ocean of aircraft carriers like AT&T, Comcast and Disney that are each worth hundreds of billions of dollars. However, in his time at the helm of Viacom, Bakish has shown he can not only keep a struggling company afloat but build a fleet to buoy it.
A 'rudderless' company
What Bakish has accomplished at Viacom in recent years may be as much a catalyst for a merger as the market. When the longtime Viacom exec was named Viacom's CEO in December 2016, the company was in rough shape. "Rudderless is a good word. They hadn't really thought of what came next or, more importantly, what their strengths were," said Wolk.
At the time of Bakish's appointment, MTV's ratings were in a five-year-long freefall, the company's U.S. ad sales were declining and Paramount Pictures had lost $445 million in fiscal 2016. In addition to a struggling traditional film-and-TV business, Viacom had yet to fully embrace digital despite its core audience of 18- to 34-year-olds being early adopters of the medium. Even the company's 2016 deal to sell Snapchat's U.S. inventory was met with cold water by analysts at the time. "The new business of serving kids/teens with on-demand, digitally delivered entertainment is unlikely to be won by Viacom," wrote Sanford C. Bernstein analyst Todd Juenger in a research note following the company's February 2016 earnings report.
Back from the brink
Then came Bakish. Since taking the reins of Viacom, he has shored up the weaknesses within the company's existing businesses. In October 2016, when Bakish was serving as Viacom's acting CEO, the company tapped VH1 and Logo exec Chris McCarthy to oversee MTV as well, and a year later, the network had reversed its ratings decline and grown its ad revenue for the first time in four years.
The revival of Viacom's TV networks has helped to boost its standing among producers as a potential buyer for their shows. "Pre-Bakish, a lot of the Viacom brands were kind of frozen. There were major execs missing from big roles, and people were just confused as to whether it was open for business or not. With the new leadership, the brands have really started to come alive again," said one entertainment exec.
Meanwhile, Paramount Pictures' adjusted operating income has grown for each quarter since early 2017, and Bakish said in September 2018 that he expects Viacom's studio business to become a billion-dollar business "in a few years."
Additionally, while Viacom's sagging TV ratings had led to questions of whether pay-TV providers would continue to carry its channels, the company has not only renewed its carriage agreements with providers, including Altice, Charter, Comcast and AT&T's DirecTV, but it has used those renewals to fuel its advanced advertising business. In its renewals, Viacom made arrangements with the pay-TV providers to enable more audience-based targeting for ads running on Viacom's networks. That has helped Viacom's advanced advertising business, Advanced Marketing Solutions, grow to rake in $343 million in revenue in 2018. Bakish said earlier this month that AMS will account for roughly 20% of Viacom's ad business by the end of the company's current fiscal year.
Catching up in digital
Beyond addressing the weaknesses in Viacom's traditional businesses, Bakish has pushed the company to build up its digital business. "He's certainly accelerated digital investment because Viacom was far behind all the other studios in having a digital strategy," said Csathy. Since Bakish became CEO, Viacom has acquired influencer marketing firm WhoSay, the Comic-Con for the online video industry VidCon, digital studio AwesomenessTV and streaming video service Pluto TV. Also under Bakish, the company has invested in Jeffrey Katzenberg's short-form video service Quibi and esports company Super League Gaming.
The Pluto TV acquisition, in particular, is important to the future of Viacom. In addition to offering Viacom more targeted ad inventory to sell, Pluto TV offers Viacom a direct-to-consumer platform that, at the least, can serve as an insurance policy for programming distribution as linear TV viewership continues to decline and streaming services like Netflix and Hulu prioritize original programming produced by their in-house teams. Pluto TV has about 16 million users.
International expansion
When it comes to CBS-Viacom, Pluto TV would offer an opportunity to expand the combined company's business around the world, a move that other media mega-powers are making to keep pace with Netflix, such as Comcast's acquisition of Sky to complement NBCUniversal. Pluto TV is already available in the U.K., Germany and Austria, and Viacom plans to extend to it Latin America this year. Because of streaming, "international is now a major growth opportunity beyond just movies," said Csathy.
Of course, CBS doesn't need Pluto TV to expand its business internationally. The company already has its own streaming service in CBS All Access, which it has expanded to Canada and Australia in the past year. However, Bakish could help CBS to continue to grow its international business given that he had run Viacom's international business before becoming CEO. During that time, he oversaw Viacom's acquisitions of two international broadcast networks, Channel 5 in the U.K. and Telefe in Argentina. "The international X-factor is a significant one. He has deep international experience, so he clearly understands the global marketplace," Csathy said.
Bakish's success in overseeing a combined CBS-Viacom would be far from guaranteed. Getting the two companies to play nice with one another would be challenging enough.  "He's got a really strong ecosystem that he put in place [at Viacom] and proved to be far more visionary than people thought. Turning around Viacom is a big deal," said Wolk.
https://digiday.com/?p=339086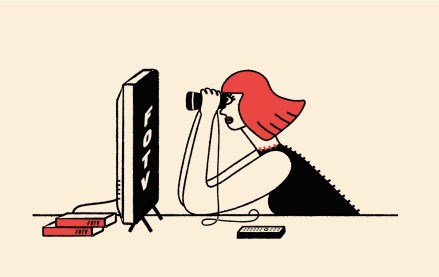 This week's Future of TV Briefing offers an updated list of the key terms that can cause confusion when talking about the TV, streaming and digital video industry.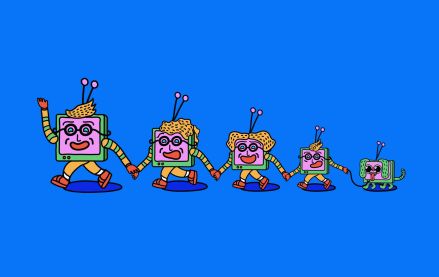 This week's Future of TV Briefing looks at what the Disney-Charter pay-TV distribution deal seems to indicate about the increasingly more-complementary-than-contentious relationship between traditional TV and streaming.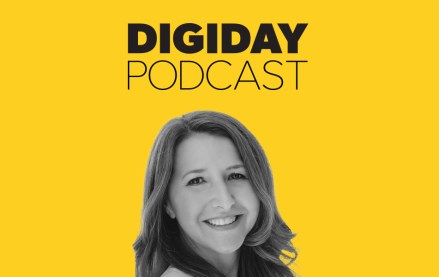 September 12, 2023 • 3 min read
Traditional TV now accounts for less than 50% of Georgia-Pacific's spending, but its share still exceeds streaming's.