'The media landscape has changed': Vince McMahon on why he's bringing back the XFL
January 25, 2018 • 4 min read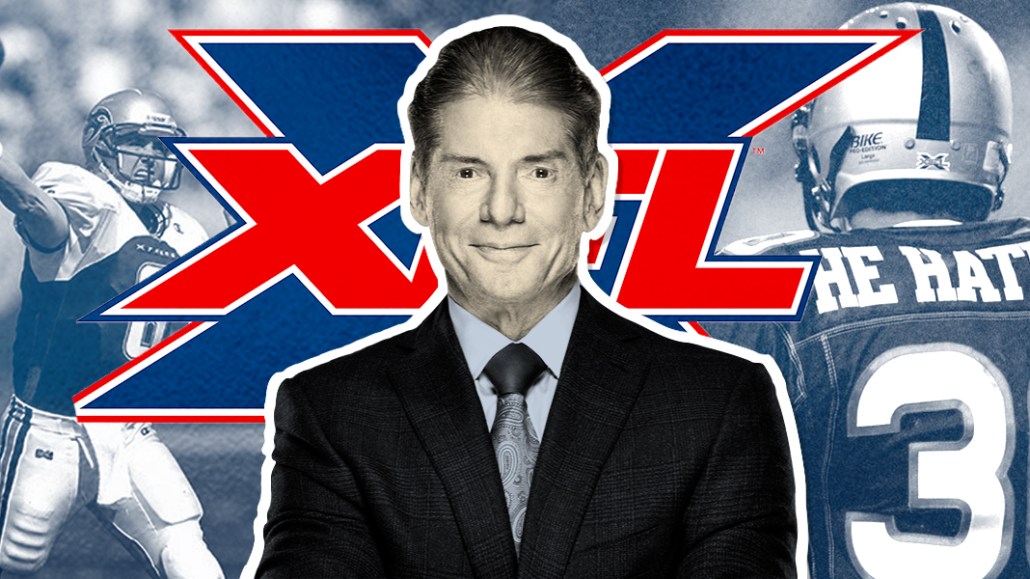 Vince McMahon, who has emerged from the ring victorious against the likes of Ric Flair, The Undertaker and Triple H, is not one to back down from a challenge.
Seventeen years after his failed first attempt at a new pro football league, McMahon is betting $100 million of his own money on a revamped XFL — and on digital video distribution leapfrogging the legacy sports league business tethered to linear broadcast rights.
McMahon, best known as the chairman and CEO (and occasional in-ring wrestler) of WWE, plans to bring back the XFL in 2020. The new league will feature eight teams at launch, playing a 10-game regular season followed by two rounds of playoffs. Participating cities still have to be selected, and players will be paid more to win, an XFL and WWE rep said in a statement. The league will most likely play games on Sundays in the spring when the NFL and college football are dark.
The new XFL venture is being independently funded by McMahon through a new company called Alpha Entertainment, which won't be officially connected to WWE. In an interview with Digiday, McMahon said he's putting $100 million into the venture to start, but acknowledged he'll need a lot more to sustain the league.
The XFL originally was a joint venture between WWE and NBC. While the league came out to much fanfare, with the initial broadcast drawing more viewers than NBC promised advertisers, ratings quickly plummeted for the league due to lower-quality play and other factors. After the season ended, NBC pulled out of the relationship and the XFL was shuttered, joining the USFL as another high-profile but ultimately doomed NFL competitor.
This time, McMahon hopes it'll be different. While the new version of the league will explore distribution with linear TV networks, McMahon said he is initially focused on partnering with digital platforms such as Facebook and Twitter — both of which have already started to broadcast some live sports, including the NFL and MLB. Facebook is reportedly out of the running for the NFL's "Thursday Night Football" package next year, but already has an existing partnership with WWE on a new wrestling tournament called "Mixed Match Challenge," which airs on Facebook Watch.
"The media landscape has changed. Facebook, Amazon — they're all really getting into [live sports], but it's only the beginning," said McMahon. "If you look at it right now, they'll take the CBS feed and rebroadcast it — that's horrible. It's not the way they would do it if they had their own production and their own ideas on how to broadcast the games. That is what we would do. As important as a linear feed might be, digital will be at least equally important."
McMahon said he's already had conversations with potential digital partners but had nothing to announce yet.
Getting the XFL off the ground won't be easy, as McMahon and industry sources acknowledged. But as tech giants including Amazon, Google and Facebook pursue live sports partnerships, there might be a chance to cut a deal with the XFL, which wouldn't command the rights fees that the NFL charges, said Bernard Gershon, president of GershonMedia.
"I don't think Fox or CBS is going to cough up money for this," Gershon said. "But Facebook, Google, Amazon — all of them are looking to get more into the live sports business, and if the XFL can get them to spend $20 million, $30 million for rights, then this becomes a lot more doable. McMahon's not a dummy, and he has until 2020 to figure this out."
Through digital media partners, McMahon also said he hopes to bring more interactive elements such as fan voting on player nicknames and second-screen/social commentary during live games. As for the previous incarnation of the XFL, which was heavily marketed as a smash-mouth football league that might not play well in today's concussion-heavy football conversation, McMahon said he's less focused on that and more focused on introducing new aspects to competitive football, including shorter and more fast-paced games.
McMahon stressed that the XFL won't be connected to WWE at a corporate level. Alpha Entertainment might employ strategies that the WWE has used to grow on digital platforms, but it will remain an independent entity.
"With the amount of money that is going to be poured into this, it's better that it's coming from me privately than from WWE corp," McMahon said. "As a chairman and CEO of WWE, I don't know if we want to take on the risk, but it's OK for me to do it on my own as a calculated risk."
McMahon also said he's not looking to take on any equity partners, though that might change down the road. Ultimately, though, he said football "is a $14 billion marketplace. I wouldn't mind having a piece of that."
https://digiday.com/?p=273345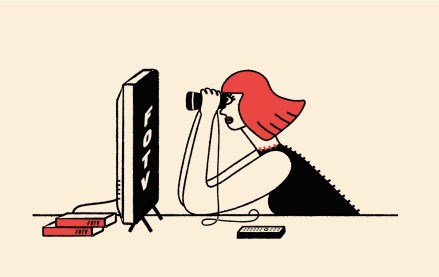 This week's Future of TV Briefing offers an updated list of the key terms that can cause confusion when talking about the TV, streaming and digital video industry.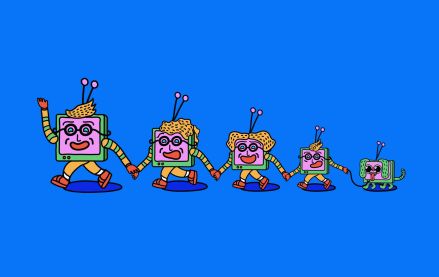 This week's Future of TV Briefing looks at what the Disney-Charter pay-TV distribution deal seems to indicate about the increasingly more-complementary-than-contentious relationship between traditional TV and streaming.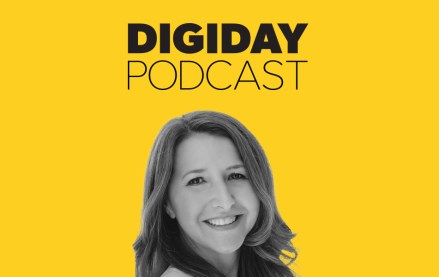 September 12, 2023 • 3 min read
Traditional TV now accounts for less than 50% of Georgia-Pacific's spending, but its share still exceeds streaming's.