Video producers prepare to cancel productions, shut down studios
March 13, 2020 • 5 min read
•
•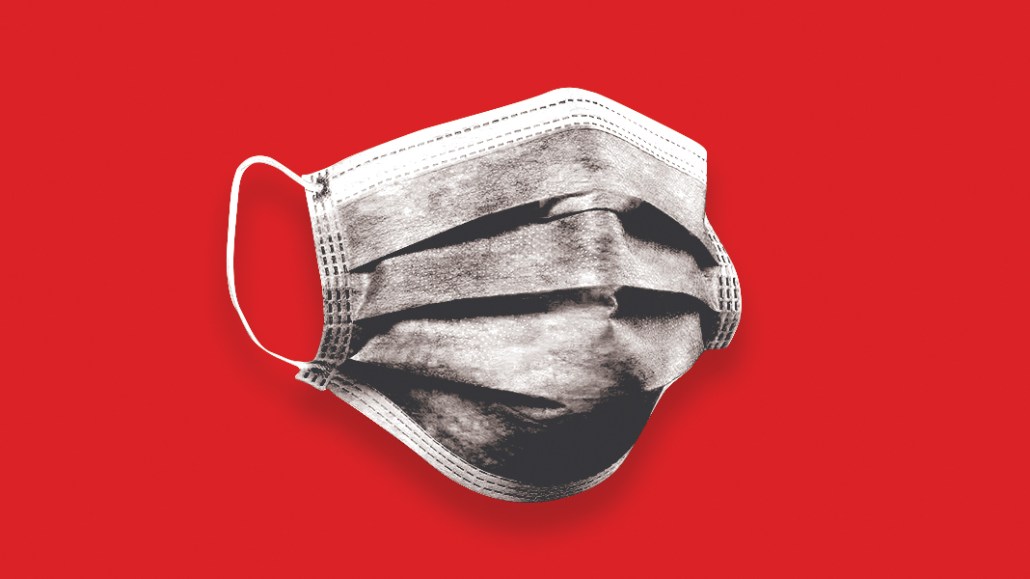 To contain the spread of coronavirus, many companies are opting to have their employees work from home. However, companies that produce videos cannot necessarily take that work home. For them, going remote risks going out of business.
Similar to hard goods companies whose supply chains are being derailed by coronavirus-related factory closures, video producers are grappling with the outbreak upending their operations. They are limiting their work with outside talent. They are reducing the size of their production crews. They are having their post-production teams adjust to working from home. And they are preparing for the possibility that they will need to cancel shoots and shut down studios.
"We shoot everything in our studio, and we have a lot of people come in to be in shoots that aren't on our staff," said an executive at one digital video company. "So we're exposing our staff to this big influx of people. But the concern with stopping to shoot is we can't afford to do that for very long."
Another digital video company has multiple branded video shoots planned for late March and early April, said an executive at this company. At the moment, those shoots are still scheduled to take place. But as with the outbreak accelerating into a pandemic, the company is girding up for the possibility that the respective marketers may opt to postpone the shoots. It has begun to ask its legal team and insurance broker for advice on the implications for its business. "Really on Monday [Mar. 9], we were like, 'We've got to make a plan here,'" said this executive.
The unfortunate irony for video producers is that their ability to produce videos is being constricted at a time when their potential viewership will likely increase as the pandemic forces more people to hole up at home. That is why these companies are taking precautions to keep their studios open and their shoots on schedule. They need that time to stock up on videos for the growing inevitability that sometime soon they will need to pause their productions.
"Keeping up output is the real concern when a heavy amount of our revenue is still ad-supported video against our programming," said FBE CEO Marc Hustvedt, CEO of entertainment company FBE.
Two weeks ago, FBE began actively planning for the possibility that coronavirus may force the entertainment company to temporarily close its 25,000-square-foot studio and have its 105 employees work from home.
The first step was to take precautions in order to protect its employees from contracting the disease and postpone that possibility of closing its studio. The company had already installed hand sanitizers and updated air filters in the studio two months prior. However, FBE works with a few hundred outside actors and actresses who appear in its videos and whose ages range from 5 years to 95 years old. So the company decided to stop shooting videos featuring elderly talent who are more at risk of suffering a serious illness if exposed to coronavirus, according to the Center for Disease Control.
FBE has also moved to a bulk production schedule. Normally the company produces roughly six videos a day, but over the past few weeks, it has upped the number to between 10 and 12 videos per day, said Kate Grady, head of production at FBE.
However, the challenge that FBE and other companies face is the uncertainty of knowing how many videos they will need to produce. "We're preparing for around a four-week period of time where we can't access our studio. Anything longer than that is going to start to be really harmful," said Hustvedt.
As one stopgap measure, the video producers are determining how they would be able to produce videos remotely. The second digital video company produces a lot of videos featuring YouTube creators, for example, and has begun to think about how it can guide those creators to shoot parts of a video in their homes. That company and FBE are also considering how they can organize smaller production crews, including one-person teams who can shoot and record sound, to go to the homes of on-screen talent to film.
Managing the editing and post-production of videos is another, potentially more significant challenge. "We do post[-production] pretty much exclusively from our office. When we're working on a massive project with 60 deliverables and four editors, it's helpful to have it all in one place," said the second digital video executive. This person's company has already prepared for needing to adjust its workflow by having employees from its post-production team work from home this past week.
FBE is similarly working to figure out how it will be able to manage editing and post-production, specifically how it will transport the hard drives containing its video assets from team member to team member. To that end, it has looked to how ride-sharing companies like Uber and Lyft are managing their drivers amid the outbreak — such as giving drivers gloves and hand sanitizer and making sure they are wiping down their cars — "and seeing how we can get people the resources they need [from outside of their homes] with just a few people going in between," Grady said.
The biggest challenge, however, that companies like FBE face is that, for all their preparations, they cannot know how prepared they will need to be. "That's the real challenge that we're dealing with day by day right now: How long can we last? How long will this last?" Hustvedt said.
https://digiday.com/?p=361086
This week's Future of TV Briefing looks at how this year's upfront and recent announcements from AMC Networks and Paramount indicate the progression of programmatic in the TV and streaming ad market.
This week's Future of TV Briefing looks at how major streaming service owners' subscription business fared in the third quarter of 2023.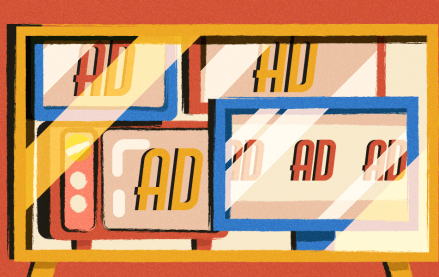 This week's Future of TV Briefing looks at what TV and streaming companies' latest quarterly earnings reports indicate about the state of the TV advertising market.