Video Briefing: Why the NFL is making games available for free on mobile
September 5, 2018 • 5 min read
•
•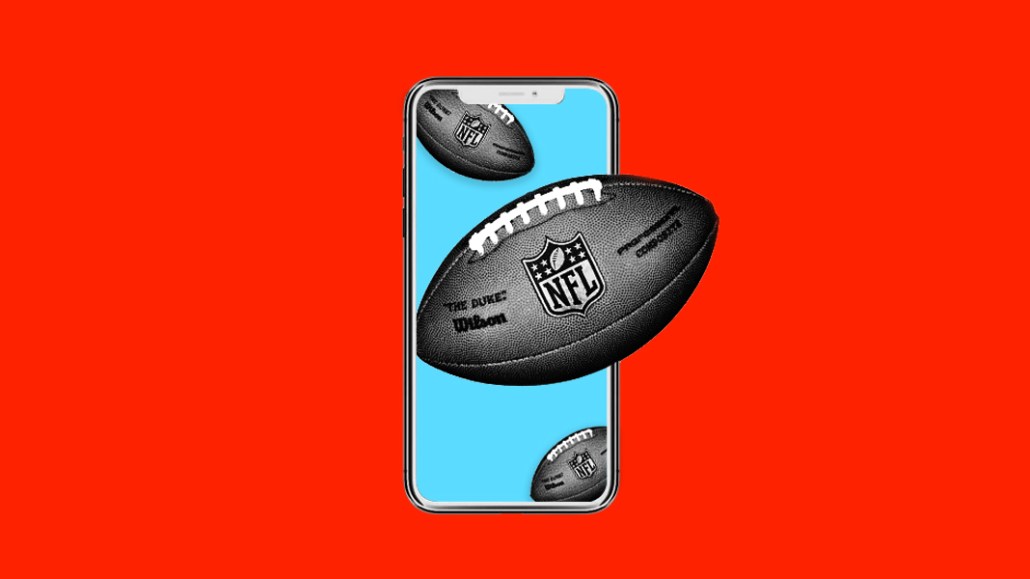 Even the richest sports league in the U.S. is worried about declining linear TV ratings — so worried, in fact, that it's offering unprecedented streaming access to live games during the coming season.
THE KEY HITS:
For the first time, live local-market NFL games will be available for free on mobile phones regardless of wireless carrier and requiring no TV authentication.
CBS will also put the next Super Bowl in front of the authentication wall; Telemundo experimented with free access during the World Cup.
As Amazon, Facebook and other tech giants vie for live sports rights, you'll begin to see even more free access to live sports.
But these are gradual shifts, and TV is still the biggest game in town.
A lot has been written about the NFL's ratings woes, which we don't need to rehash here. But the truth is that fewer people are watching NFL games — and not just NFL games, but other live sports and linear TV in general — than they used to. NBC's telecast of the last Super Bowl drew 103.4 million TV viewers, which still counts as one of the 10 most-watched TV programs in history, but was a 7 percent drop from the previous year and a nine-year ratings low for the game.
That drop is a big deal because the NFL cares a great deal about its place in American media. During a recent media event, the league boasted on several occasions about how it had 71 of the 100 most-watched telecasts in the U.S. in 2017. (That number was 22 out of 100 in 2007).
So now the league is moving fast to open up access to its games. This coming season, anyone can watch the local NFL game playing in their market by downloading and firing up the free NFL mobile app. The games will autoplay at the top of the screen on the NFL app. No subscriptions or cable or satellite authentication required. (The games will also stream for free on Yahoo Sports and other Verizon-owned media properties.)
All of this will culminate with the Super Bowl, which will also stream for free through the NFL app, as well as broadcaster CBS's digital platforms. NBC also offered the last Super Bowl on an unauthenticated basis, which helped add an additional 2 million viewers.
The thinking is pretty straightforward: If more people are spending time on their phones, let's make it as easy as possible for them to watch games on those devices. Will it completely make up for declining linear TV viewership? Probably not. I think most people still prefer to watch live sports on big screens. But it makes no sense to restrict access in order to save the old cable and satellite TV businesses. That ship has sailed.
We'll begin to see more live sports becoming accessible for free through digital platforms. Earlier this summer, Telemundo was streaming its World Cup games for free during the group stages. This helped drive 15 percent additional viewers for Telemundo on top of its TV audience for the games, the programmer said.
Amazon, which is simulcasting "Thursday Night Football" games this year, is also making games available for free this year through Twitch. As more tech giants vie for live sports rights, they'll likely make more of these games available in front of a paywall; Facebook already streams a bunch of live sports for free on Watch.
As the NFL's top media exec Brian Rolapp said during the league's event last week, there is a "healthy paranoia" inside the league office about declining TV viewership. Free mobile streaming has the potential to "supplement" the main TV broadcast.
But these are gradual shifts. They demonstrate that sports leagues are beginning to be more open-minded about how they distribute their product, but TV still is — for now — the biggest game in town.
After all, the Super Bowl still draws more than a 100 million viewers on linear TV.
Confessional
"Can you imagine the consumer PR fight if Google says 'Google and YouTube will no longer be available on Comcast because they want you to pay a higher rate to access these sites [and] here are the numbers to sign up with competitors. If you switch, Google will also give you a free six-month trial to YouTube TV.'" — Veteran big media exec
Numbers don't lie
$4.64 billion: Total ad spending during NFL games in 2017, up 10 percent from the previous year, according to Kantar Media.
80 percent: Facebook mid-roll ad completion rates for one publisher testing the ad product overseas.
What we've covered
Facebook Watch and mid-rolls expand overseas:
Three European publishers speaking said monthly mid-roll revenue was a healthy six-figure sum.
But as Facebook opens up inventory to more publishers, it's likely that CPMs will drop.
Read more about the latest on Facebook Watch and mid-roll ads here.
Publishers aren't ready to commit to Instagram's IGTV:
Publishers such as Discovery are hesitant to commit too many resources to IGTV until there is a revenue product available.
For now, some media publishers are syndicating Snapchat content to IGTV.
Read more about publishers on IGTV here.
What we're reading
The challenges facing streaming TV bundles: This is a good breakdown of the issues facing "virtual MVPDs" such as Sling TV, YouTube TV and DirecTV Now. I've written about this in the past, but it's a friendly reminder that if you're betting on any of these services to last, bet on the ones that are owned by giant mega-corporations that see these unprofitable products as a funnel into other products and services.
Snap and Viacom headline "NewFronts West": The lineup of companies presenting at the Digital Content NewFronts — the West Coast version — is out, and it includes some usual suspects and a few headscratchers. Come for Snap! Stay for LiveXLive Media…?
https://digiday.com/?p=301658
This week's Future of TV Briefing looks at what an industry group's conditional certification of three measurement currency contenders signals about the TV ad business's measurement overhaul.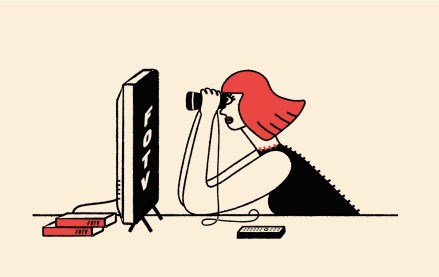 This week's Future of TV Briefing offers an updated list of the key terms that can cause confusion when talking about the TV, streaming and digital video industry.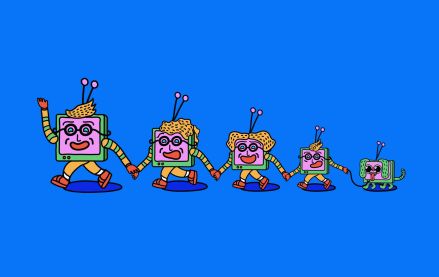 This week's Future of TV Briefing looks at what the Disney-Charter pay-TV distribution deal seems to indicate about the increasingly more-complementary-than-contentious relationship between traditional TV and streaming.