Video Briefing: Surprise — Snap will pay for some video shows
July 25, 2018 • 6 min read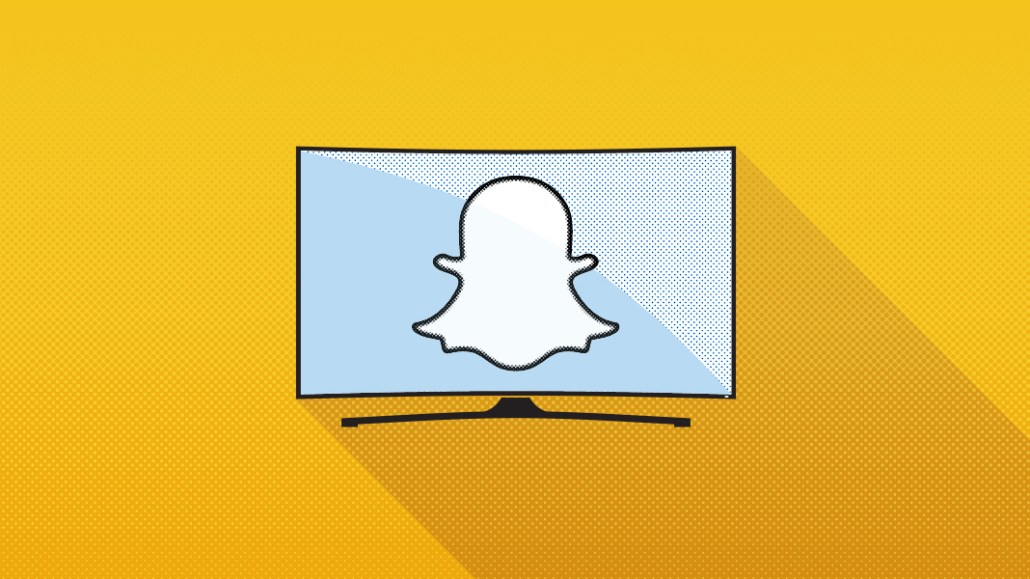 The Digiday Video Briefing is a weekly newsletter from Digiday senior reporter Sahil Patel that will take you behind the scenes of an industry in upheaval. To get this in your inbox, sign up here.
Snap generally doesn't pay for video shows on Snapchat Discover. Most deals between Snap and show production partners are tied to splitting ad revenue generated from these programs.
But there are a few exceptions. Sources recently told me that Snap has once again shown a willingness to pay for exclusive video shows, but it largely depends on the partner and the actual IP. Snap is willing to pay somewhere between "high five figures and low six figures" per episode in these instances, the sources said.
Some show partners have suggested that Snap is more likely to pay for shows it produces with TV networks and entertainment studios. For instance, the joint venture Snap formed with NBCUniversal to bring scripted programming to Snapchat Discover is an area that Snap could help finance with upfront production dollars. That joint venture so far includes a partnership with filmmakers Mark and Jay Duplass to develop new programming for Snapchat Discover.
"They don't pay, but there are exceptions," one Snapchat show production partner recently told me. "It's really about the IP; at the end of the day, it's about making stuff people actually want to watch."
Video shows remain a priority for Snap as it tries to get more users to visit and stick around on Snapchat Discover. Earlier this year, I reported that Snap plans to double the amount of video shows it releases in 2018 to roughly 80. This year, the company has shown a greater willingness to work with publishers — and not just legacy TV networks and major entertainment studios — on these shows. And most recently, Snap opened up Snapchat Discover to include shows that aren't exclusive to Snapchat Discover.
Snap used to fund the production of video shows early on in the process, sources said. But the company's focus on monetizing these programs through purely revenue-share is uncommon in entertainment, where networks, streaming platforms and other distributors seek to fund the production of, or at least pay a license fee for, exclusive programming. But as Snap's entertainment ambitions continue to grow, it's unsurprising that some partners have been able to negotiate a production fee.
"We'd be happy to do more with them," said an exec at a former Snapchat video shows partner. "But it'd be a show that we got paid for."
But…what does it actually mean?
Mid-form: A video too long to watch on the toilet but too short to put on TV
OTT: On Television, Technically
Digital entertainment company: "Stop calling us an MCN!"
Confessional
"Amazon is found money. You can make things available on an SVOD basis, an AVOD basis, a TVOD basis, and people will find your stuff and watch it. The discoverability is awesome and we're going to continue to put more stuff there." — TV studio exec
Numbers don't lie
33 million: The total number of cord-cutters in the U.S. by the end of 2018, according to eMarketer, which projects cord-cutting to rise 32.8 percent this year.
$331,691: The average cost to run a 30-second spot during AMC's "The Walking Dead" in the second quarter, according to Standard Media Index.
What we've covered
In the current market, digital video studios face an identity crisis:
Platform content buyers are either gone (Go90, Watchable) or are mostly interested in TV-length programming, which has put digital studios specializing in short- and mid-form programming in a tough spot.
"There's no such thing as a digital studio anymore. I'm just competing with everybody else for the same real estate," said one longtime TV and digital video exec.
Read more about the current state of digital studios here.
Copa90 drew 31 million Snapchat viewers during the World Cup:
U.K.-based Copa90 sent six people to Moscow to cover the World Cup.
Key results include 40 percent of viewers swiping up to watch more content, which included short memes, comedy sketches and fan scenes, as well as 450,000 subscribers.
Read more about Copa90 and the World Cup here.
What we're reading
YouTube TV shows the tough economics of skinny bundles (sub required): The current market reach of streaming TV bundles is close to 6 million subscribers, The Information reports. The cable and satellite market is still at 92 million U.S. households. This puts the streaming bundles in a tough spot when they negotiate carriage fee renewals, especially as big media companies continue to merge and have a greater incentive to demand that these services carry more of their channels. But carriage disputes are not new, what's new is that these services are money-losing ventures as they pay more in carriage fees than what they charge customers for subscriptions. In this scenario, who sticks around for the long haul? Hulu's live TV has about a million subscribers, but do things change when Hulu is controlled by Disney? Stay tuned.
Sony is looking for an investor or partner for Crackle: Sony Pictures TV wants help to grow its ad-supported free video streaming. Sony wants to double or triple Crackle's traffic, which currently sits at about 5 million visits per month, according to this report. That's not an unrealistic goal, especially if Sony finds distribution within streaming TV bundles and other services. But Crackle, with 15 million monthly users, would still be light-years behind Netflix, Amazon and Hulu. And even if Crackle is not trying to compete with those three and is happy to lead the rest of the entertainment OTT pack, one of the service's biggest hurdles is that most people still don't know what it is. Crackle needs a more compelling identity than a place for old movies and TV shows.
YouTube is giving top creators money to stay on YouTube (sub required): With rivals such as Facebook and IGTV trying to lure its top video creators, YouTube is paying some talent five- to six-figure checks to keep putting videos out on YouTube first. This has been a common practice of YouTube's, which previously gave money out to talent when Jason Kilar was trying to get them to put videos on Vessel first. For most YouTube stars, YouTube remains their primary platform — even if they have justifiable frustrations with the company's algorithm tweaks and ad policies — because it's still the only platform where they can reliably make money. This is why YouTube shouldn't be too concerned about IGTV unless it figures out a monetization model that works.
https://digiday.com/?p=296490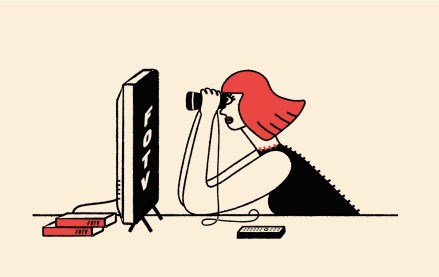 This week's Future of TV Briefing offers an updated list of the key terms that can cause confusion when talking about the TV, streaming and digital video industry.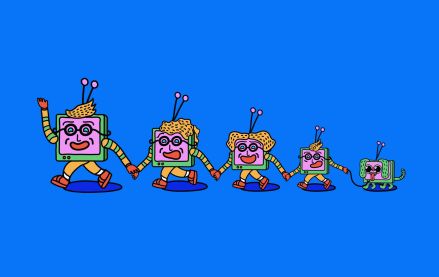 This week's Future of TV Briefing looks at what the Disney-Charter pay-TV distribution deal seems to indicate about the increasingly more-complementary-than-contentious relationship between traditional TV and streaming.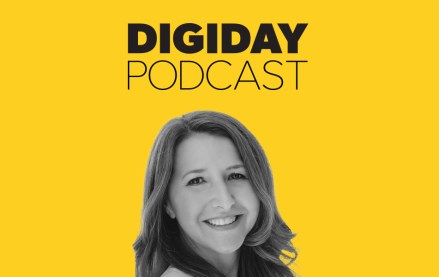 September 12, 2023 • 3 min read
Traditional TV now accounts for less than 50% of Georgia-Pacific's spending, but its share still exceeds streaming's.