Video Briefing: For Apple, video is just one piece of a bigger puzzle
September 26, 2018 • 6 min read
•
•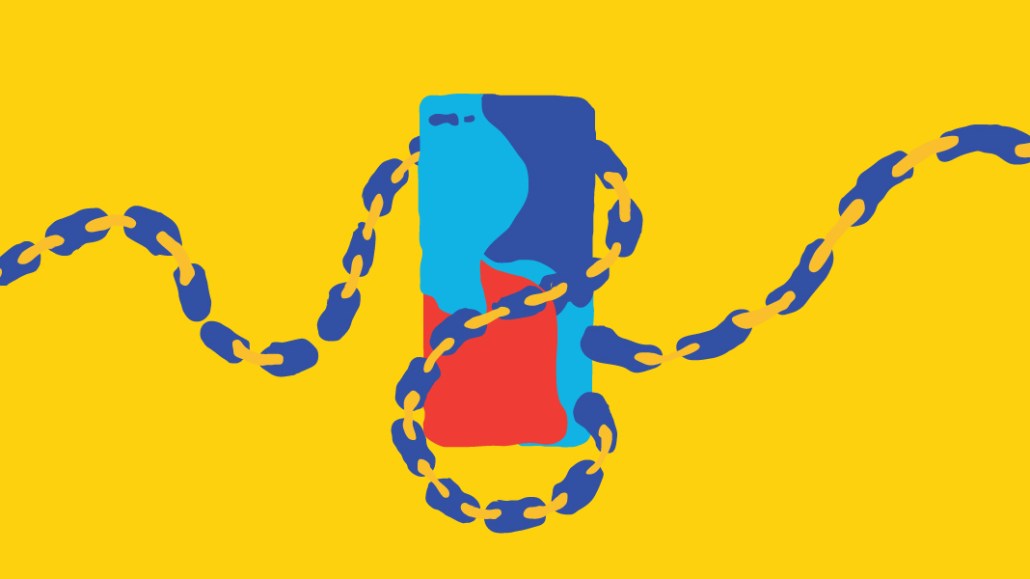 Apple is spending more than a billion dollars on pricey TV shows. But the tech giant also seems to be hampering the chances of this streaming service attracting a wide audience by limiting the type of programming it's willing to make.
The key hits:
Apple is spending $1 billion on original TV shows, but it's unclear how the company plans to package and distribute these shows.
CEO Tim Cook is risk-averse and wants family-friendly programming, which has cast doubt among Hollywood insiders on whether Apple can compete with Netflix and HBO, which are more open to edgier content.
Apple doesn't need to compete with Netflix and HBO. What's more compelling is if and when Apple bundles its TV shows with other services such as Apple Music, new iPhones and AppleCare into a monthly subscription.
It's unclear how Apple plans to package and distribute its original programming. It could be a video app and it could be bundled with other products and services from Apple such as Apple Music, but we don't even know when this app and these shows will launch.
But Apple is willing to spend over $1 billion for shows with big names. An untitled series with Reese Witherspoon and Jennifer Aniston is reportedly costing more than $12 million per episode. The company also has shows in the works with Oprah Winfrey, Kevin Durant, M. Night Shyamalan and more.
But according to a recent Wall Street Journal report, Apple executives Jamie Erlicht and Zack Van Amburg — two top Hollywood executives that Apple hired away from Sony Pictures — have to get approval from Apple CEO Tim Cook and the company's media and services chief Eddy Cue before greenlighting any projects. And apparently, Cook is averse to anything that could be considered edgy or controversial and instead prefers family-friendly programming.
Tim Cook has passed on a Dr. Dre-inspired scripted drama because of its depictions of violence, sex and drug use. He has also asked the people behind an M. Night Shyamalan-directed show to remove crucifixes inside characters' homes because Apple doesn't want to wade into religious and political topics.
Now, edginess does not automatically equate to Emmys — and Jamie Erlicht and Zack Van Amburg have a great track record in making great TV shows. But by limiting the type of projects it's willing to buy, Apple is casting doubt around Hollywood on whether it can truly compete with Netflix, Amazon and HBO, according to sources.
Maybe Apple doesn't care about becoming a true Netflix and HBO rival — and honestly it doesn't need to. The real interesting aspect of Apple's video plans is how the TV shows could be bundled into a bigger Apple subscription service. Imagine for a monthly subscription, you get the new iPhone whenever it comes out, AppleCare, Apple Music, original TV shows. That could be a very compelling for a lot of people, and that's what Apple seems to be interested in rather than scoring a ton of Emmys. (Though I'm sure it wouldn't mind some Emmys on the mantle, either).
If that's the game plan, then video is just a piece of a broader business strategy for Apple — similar to how Amazon uses video to get people to buy more shoes.
If anything, Apple's insistence on family-friendly programming makes sense for a company that craves being inoffensive. And Tim Cook's decisions are another classic example of why tech companies should probably not be making content decisions (hello Facebook). And it's possible that limiting the scope of its original series acquisitions, Apple won't be able to attract as wide a customer base as one would expect from a company spending, again, $1 billion on content.
But, again, what if video is not the end-goal for Apple but the means to another, more lucrative end?
This week on… mobile video
Jeffrey Katzenberg's mobile video venture, New TV, wants to bring movie and TV-quality programming and top Hollywood talent to mobile screens. But as I reported in January, the company's plan has also been to surround its tentpole projects — which could cost north of $100,000 per minute — with digital programming. Now, Janice Min, the former co-president of The Hollywood Reporter, is joining the company. In a tweet announcing the move, she said there there will be news programming on New TV. My colleague Tim Peterson also reports that New TV is expected to announce an actual name in a couple of weeks as well as the fact that the service will be priced at $5 for the ad-supported tier and $8 for the ad-free version.
Confessional
"The wheels are completely coming off, but ultimately, does it even matter?" — Publishing exec on Instagram co-founders resigning from the company.
Numbers don't lie
$4.61 billion: Amazon's U.S. advertising revenue for 2018, according to eMarketer estimates.
23 million: Number of pay-TV subscribers Sky has across Europe.
Speaking gig: Digiday Video Marketing Summit
We're hosting our first-ever Video Marketing Summit in Nashville from Nov. 28-30. The event will tackle a wide range of topics in video marketing and advertising. Want to speak? Want to attend as a VIP? Hit me up. (Again: This opportunity is for brand marketers and ad agencies only.)
What we've covered
Programmatic TV ads are coming to Sky next year:
Sky will initially sell ads programmatically in its VOD before doing so for the ads in its addressable platform and then its linear broadcasts.
Like any major publisher, Sky wants to own an SSP so it can control and manage how its inventory is sold to keep its margins high.
Read more about Sky's TV advertising plans here.
France's tussle with Netflix won't stifle the platform's growth:
Some French broadcasters want to stop selling or licensing shows to Netflix, which has roughly 3.5 million subscribers in the country.
But as producers vie for the highest bidder and look for international revenue growth, Netflix will continue to be a platform that they go to.
Read more about Netflix in France here.
What we're reading
Disney CEO Bob Iger discusses the company's streaming plans: In this interview, Iger admits that Disney will lose out on licensing revenue thanks to its upcoming subscription streaming service. One thing I want to reiterate: Disney has to do this, but the realities of building a direct to consumer product means we are going to see old business models change substantiality. "We all believe that the reality of transformation is staring us in the face, and we have to transform with it. In order to transform successfully, it means that you're going to go through a period of time where you've reduced your profitability somewhat," Iger said.
https://digiday.com/?p=304756
This week's Future of TV Briefing looks at what an industry group's conditional certification of three measurement currency contenders signals about the TV ad business's measurement overhaul.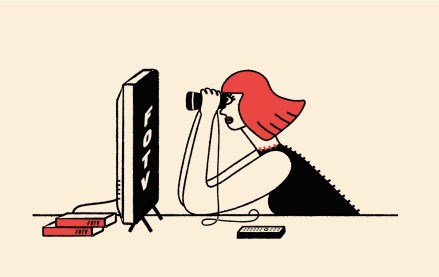 This week's Future of TV Briefing offers an updated list of the key terms that can cause confusion when talking about the TV, streaming and digital video industry.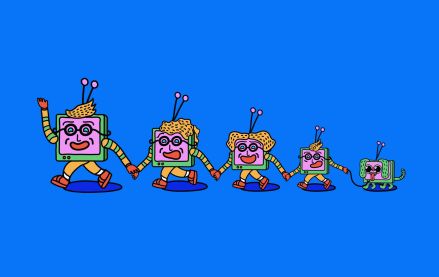 This week's Future of TV Briefing looks at what the Disney-Charter pay-TV distribution deal seems to indicate about the increasingly more-complementary-than-contentious relationship between traditional TV and streaming.