Video Briefing: Amazon turns up the heat on subscription video programmers
October 31, 2018 • 7 min read
•
•
Subscribe here to get the Digiday Video Briefing in your inbox each week. 
Tell me if you've heard this story before: A tech company offers a product it claims will help a media company reach new audiences — and make more money. Media companies buy in, happy to get the assistance of the benevolent tech giant. Then the tech giant changes the rules, and media companies are left to scramble. That story is repeating itself with Amazon Prime Video Channels program.
The key hits:
The program accounts for a huge chunk of subscription streaming revenue for programmers ranging from HBO to Lifetime.
Typically, Amazon takes a 30 to 50 percent cut of subscription revenue, in exchange for hosting, marketing and providing billing and customer service for the channels.
Amazon wants to move more channels programmers to a 50-50 revenue share, and is willing to block access to channels that don't comply, according to a report.
It's another instance of a tech giant having an outsized control over a growing revenue stream for media companies.
There's hope in the form of similar programs from Apple and Roku, but even then, direct-to-consumer distribution will still be controlled by a few companies.
Amazon's Prime Video Channels program is a blockbuster, with more than 260 channels worldwide as of this past summer. We've reported on this extensively, but the program, which allows over-the-top video programmers to sell their subscription streaming channels to Prime Video customers, is responsible for anywhere from 25 percent to 45 percent of subscriptions. Other studies have shown that those numbers can be even higher depending on the programmer.
Depending on the deal, Amazon has taken a 30 to 50 percent cut of the subscription revenue it generates for channel partners. Unsurprisingly, bigger partners have received more favorable terms.
That appears to be changing, as Amazon wants a 50 percent cut from all channel partners, according to The Information. Amazon has been pressuring some OTT programmers to increase its share of subscription revenue, the report says. This won't affect those that are already giving up 50 percent, but it will substantially impact programmers that have been getting more favorable terms from Amazon.
It's hard not to see Amazon prying away more subscription revenue from OTT programmers. And the tech giant has a decent argument for why it should: Amazon is delivering Prime customers to channel partners, in many cases it's marketing these video channels to customers, it's handling billing — and as sources have told me in the past that churn is often lower through Amazon than on their own direct platforms. (With everything charged to Prime customers on one bill, that's not a surprise.)
But it doesn't change the fact that Amazon controls an outsized percentage of subscription revenues — at a time when media companies both big and small are making serious investments in subscription streaming products.
I don't blame programmers for joining the Amazon Prime Video Channels program. Especially if you're a new or streaming brand, the program is a cheap and easy to find a ton of customers. It accounted for anywhere from 60 to 70 percent of new sign-ups for NBCU's now-defunct comedy streaming channel Seeso in its early days. Marketing and customer acquisition and retention can be costly, and Amazon helped reduce those costs.
But that decision came with other costs. Two OTT programmers who have elected not to join the Amazon Prime Video Channels program said their decision was largely the result of not liking Amazon's terms, and more importantly, not wanting to give away data to a third party. After spending money on building the service, getting the right content, putting teams in place to ensure that the service grows, why give away consumption and other user data away to Amazon just like that?
And that's the real opportunity for Amazon here. Yes, Amazon wants a bigger cut of subscription revenue, but more importantly, Amazon has access to viewing habits and user data across more than 260 streaming channels. For a company that's building a giant ad business and still wants to sell you shoes, that's the prize. OTT channel programmers are just a means to an end for the tech giant.
There is some hope for OTT programmers out there. Roku is building a similar channel distribution program, though sources tell me that it will pursue similar deal terms to Amazon. Apple also wants to offer streaming channel subscriptions through its TV app. With other distributors in place, there's a chance that video programmers can negotiate better terms.
But even then, the distribution of these channels will still remain in the hands of just a handful of tech companies.
Correction: In a previous version of this story, I cited The Information's report that Amazon is refusing people to access AMC Networks' streaming services Shudder and Sundance Now. This is inaccurate as both services are now available through Amazon Channels.
This week on… Fortnite
Do you have a Fortnite strategy yet? If you were to consider Fortnite as its own video category, it's bigger than travel and fashion. Fortnite videos, spanning everything from gameplay videos to branded content and anything else that tagged Fortnite as a topic, have generated more than 50 billion video views on YouTube since the game launched a year ago, according to Tubular Labs. (The travel and fashion categories, meanwhile, generated 42 billion and 24 billion video views in the same timeframe.) Influencers drove 98 percent of those video views, by the way, with 80 percent of those influencers being non-gamers, Tubular Labs said.
"Don't think of the Fortnite audience as gamers," says Allison Stern, co-founder of Tubular Labs. "[Fortnite as a category] is bigger than the YouTube views of the WarnerMedia, Disney and BuzzFeed media properties combined. At this point, it's even bigger than Minecraft — in September, Fortnite videos got 7.2 billion views while Minecraft got 5.8 billion — and that's just on YouTube. The Fortnite audience is 23 percent U.S., 80 percent male and 70 percent under the age of 25."
Confessional
"Think back to the largest companies in the world 10, 20 years ago — Amazon and Google were barely around and now they're in the vernacular. The rate of technological change is accelerating at such a pace that we don't know which companies are going to be dominant five years out. It could be that Caffeine will go on to dominate the media world. I think there's going to be more change than we all anticipate." — Attendee at Digiday's Hot Topic: Future of Entertainment
Numbers don't lie
-$325 million: Net revenue Snap lost during the third quarter.
$55 million: The amount OTT platforms from Netflix to HBO Now spent on advertising this summer, according to MediaRadar. (Netflix is the biggest spender, advertising 100 shows.)
Join me at the Digiday Video Marketing Summit
We're hosting our first-ever Video Marketing Summit in Nashville from Nov. 28-30. The event will tackle a wide range of topics in video marketing and advertising. Want to speak? Want to attend as a VIP? Hit me up. (Again: This opportunity is for brand marketers and ad agencies only.)
What we've covered
How Facebook is slowly expanding Watch to the UK:
Facebook has commissioned shows in the UK from publishers and creators such as Barcroft Media and ZigZag Productions.
Similar to the U.S., Facebook is prioritizing programming that incentivizes the use of other Facebook products such as Facebook Groups.
Read more about Facebook Watch overseas here.
AT&T's ads business is still largely wrapped up in traditional TV:
AT&T did $1.5 billion in ad revenue last quarter, of which $944 million came from Turner.
Xandr's revenue grew by 34 percent to $445 million for the quarter.
Read more about AT&T's ads business here.
What we're reading
Inside the culture of Netflix: If you haven't read this titanic WSJ deep dive into the workplace culture of Netflix, do so now. For a company that refuses to give out metrics, it's incredibly transparent with its employees. The Reed Hastings anecdotes alone make this piece worth your time.
How MTV alumni came to rule digital media (sub required): Former MTV execs now have leadership position at Facebook, YouTube, Spotify and other big digital media and tech companies. This is a nice breakdown, but let's talk about all of the old Yahoo alumni that are also all over the place in digital media.
Snap rolls out video shows in the UK: Snap is premiering 25 new Snapchat Discover video shows from UK producers including Sky News and Copa90. Snap isn't funding any of these shows. It's also not gating these shows to only the UK, which means Snapchat Discover is about to get even noisier.
https://digiday.com/?p=309976
This week's Future of TV Briefing looks at what an industry group's conditional certification of three measurement currency contenders signals about the TV ad business's measurement overhaul.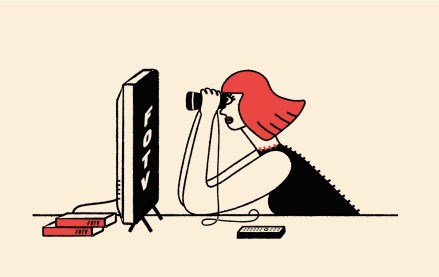 This week's Future of TV Briefing offers an updated list of the key terms that can cause confusion when talking about the TV, streaming and digital video industry.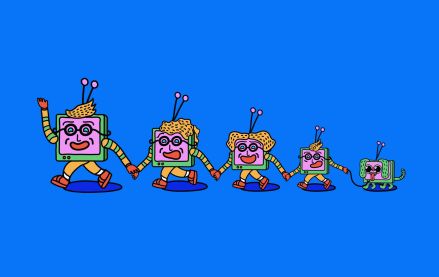 This week's Future of TV Briefing looks at what the Disney-Charter pay-TV distribution deal seems to indicate about the increasingly more-complementary-than-contentious relationship between traditional TV and streaming.