Video Briefing: Amazon will soon distribute ad-supported streaming channels
February 20, 2018 • 4 min read
•
•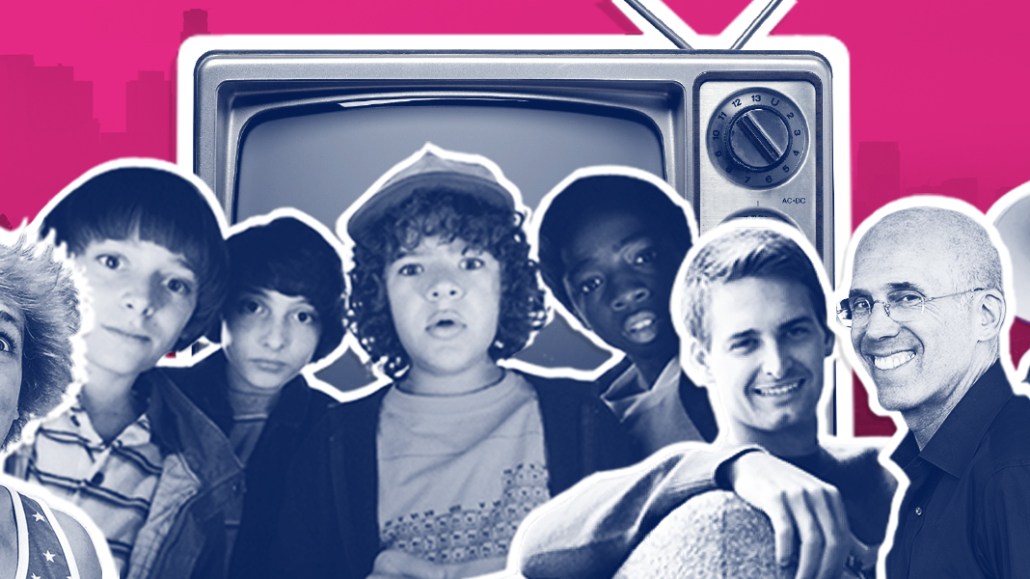 Welcome to a preview of the new Digiday Video Briefing, a new weekly newsletter from Digiday senior reporter Sahil Patel that will take you behind the scenes of an industry in upheaval. To get this in your inbox, sign up here.
Amazon's Channels program has been a big hit for TV networks and digital publishers with subscription video streaming products. Soon, Amazon wants to open up advertising as another form of revenue for media partners that have ad-supported streaming apps.
Speaking at Digiday's Future of TV Hot Topic last week, Rich Au, head of Amazon Channels in the U.S., said Amazon will start offering ad-supported streaming channels later this year. While he did not provide a specific timetable, Au pointed to how Amazon already supports ad-supported channels in Europe, including a partnership with Discovery that includes access to the company's linear TV feeds in European markets. Amazon will open up similar possibilities in the U.S., he said. (Amazon stressed that this is a distinct offering from the existing Amazon Channels program, which focuses on subscription streaming channels.)
In the U.S., the Amazon Channels program offers subscriptions to top networks, including HBO, Showtime and CBS. Advertising could substantially benefit streaming networks such as CBS All Access that already offer ad-supported tiers on their own. Right now, anyone subscribing to CBS All Access through Amazon can only access the app's $10 monthly ad-free tier. When Amazon opens up access to the app's $6 ad-supported tier, CBS has a chance to create a second revenue stream from its Amazon partnership.
It's hard to understate the impact the Amazon Channels program has had on the growth of subscription streaming services in the U.S. When NBCUniversal launched its now-defunct comedy streaming service Seeso in January 2016, Amazon accounted for upward of 60 to 70 percent of total subscribers, said Evan Shapiro, the former NBCU exec who launched Seeso. By the time Shapiro left NBCU in May 2017, Amazon Channels accounted for 40 percent of total subscribers, Shapiro said.
"That was because over time, we found organic [search] traffic migrating to the native platform," Shapiro said. "But Amazon's growth didn't slow — and the best part of the Amazon Channels product was that the churn is substantially lower than others."
Two other Amazon Channels partners at TV networks corroborated the program's impact on their subscription apps, privately telling me that Amazon Channels contributes anywhere from 25 to 45 percent of total subscribers.
You can see why the ad-supported program could make Amazon an even bigger deal for streaming media partners.
Confessional
"[Netflix] deals are optics deals. It makes you look good when you can say that you're behind a 'Netflix Original,' but the long-term market value of that show is going to be close to zero because Netflix has locked up the rights for so long" — TV studio producer on the pros and cons of selling shows to Netflix
Numbers don't lie
5 million: Total number of subscribers across CBS All Access and Showtime. I'll have more on CBS' expanding OTT video strategy for you soon.
79 percent of Digiday+ research participants don't believe the Facebook Watch hype. (They're smart.)
What we've covered
Facebook is not for news:
Facebook traffic to news publishers has declined 6 percent since news feed changes.

Silver lining: Traffic from other sources, including Apple News, is up.
Read more about Facebook's impact on news publishers here.
Amazon's livestreaming video platform Twitch is expanding in Europe:
Twitch doubled its sales team and "nearly doubled" revenue in Europe last year.

The hiring spree will continue in 2018, especially with new offices in the Nordics.
Read more about Twitch's global ambitions here.
What we're reading
Netflix is taking up to $6 billion of TV ad revenue off the table: The math here requires more than a few assumptions and estimates, but the general point this analysis is making is interesting: Now that TV networks are competing with Netflix (and other tech giants) and not with each other, how much ad revenue are they losing? Unsurprisingly, it's a lot.
Amazon, YouTube and Twitter are bidding on NFL rights: All three tech companies are bidding "hundreds of millions of dollars" for rights that will run for as long as five years. Live sports are still the biggest ticket in media, but these annual negotiations will become far more interesting once the tech giants have a chance to steal broadcast rights to the NFL's marquee games on Sunday and Monday.
https://digiday.com/?p=276600
This week's Future of TV Briefing looks at how this year's upfront and recent announcements from AMC Networks and Paramount indicate the progression of programmatic in the TV and streaming ad market.
This week's Future of TV Briefing looks at how major streaming service owners' subscription business fared in the third quarter of 2023.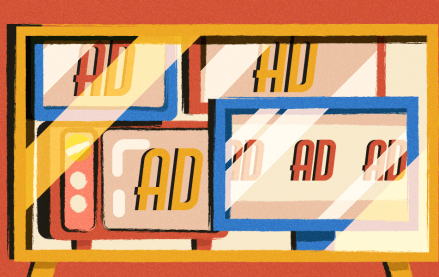 This week's Future of TV Briefing looks at what TV and streaming companies' latest quarterly earnings reports indicate about the state of the TV advertising market.