Like most publishers in search of social audiences, Univision has its fingers in many platforms, including Facebook, Instagram and Snapchat. But to reach younger, search-driven audiences, it's putting a big focus on YouTube.
In the past month, Univision has launched its first two original shows for YouTube, and it hopes to release more. One is a daily entertainment show called "¿Qué crees?" ("What do you think?") that usually runs between one and two minutes per episode. The other, "La Polémica" ("The Controversy"), on Mexican soccer, airs every few days and lasts between three and four minutes per episode.
Univision continues to publish clips from its linear programs and content with social media stars, through its 2-year-old multichannel network, Univision Creator Network. But these two new shows were designed specifically for YouTube, knowing that most people arrive there through search and watch longer than they do on other platforms, even though Facebook is trying to get there with Watch, its new tab for TV-like shows.
On YouTube, Univision's average watch time is nearly six minutes across its six channels: News (Univision Noticias & Primer Impacto, Entertainment (Univision, Autos, Novelas & Despierta America) and Sports, the company said. Over on Facebook, its average watch time for videos is 30 seconds (still above Facebook's average news feed video viewing time of nearly 17 seconds, per Facebook).
"Each platform has its ethos, if you will," said Sameer Deen, svp of Univision Interactive Media. "If you want to get to younger audiences, YouTube has to be part of your strategy. Facebook is about sharing. YouTube is about search-driven, probably longer-format content because people will sit back and engage."
Along with the longer watch time, YouTube has a more established ad monetization system than Facebook, which has led other publishers including The Atlantic and Al Jazeera to increase their focus on the platform. Right now, Univision is monetizing the new YouTube shows with traditional pre-roll, where the platform takes 45 percent of the revenue, but Univision is building these shows with branded content and product placement in mind, where it can keep all the revenue.
"We have the opportunity to not only do the traditional YouTube monetization model, but also get us more into branded content and product placement," Deen said.
Univision has its roots in linear TV, but its YouTube shows are designed for quick turnaround to take advantage of people searching about popular entertainment and soccer news. To host "¿Qué crees?" Univision got Daniela Di Giacomo, an on-air personality already known to its linear TV audience for her fashion segment on the entertainment show, "El Gordo y La Flaca." "¿Qué crees?" tends to focus on celebrities who are of strong interest to Univision's Hispanic audience; the Nov. 1 episode about Kim Kardashian's controversial Halloween costume got an unusually high 112 comments.
Both shows are designed with commenting in mind. On "¿Qué crees?" Di Giacomo goes into the comments herself and invites viewers to weigh in. "La Polémica" is all about the controversies around the match of the day before; its most-watched episode to date, on a questionable goal, got more than 780,000 views and 500 comments. Univision isn't so much pivoting away from Facebook, where it's been active with Facebook Live programming, as putting YouTube first; it posts the two shows to Facebook shortly after they air on YouTube to gain awareness for them.
Most of the views the shows get on YouTube come through search, but Univision also is aiming to make them habit-forming. For "¿Qué crees?" it's experimenting with the length, lesser-known celebrities and longer, heavily scripted episodes.
"We have a strong product; we know it's working," said Leonor Suárez, director of video production at Univision Interactive Media. "The second phase will be to improve the writing, [the] voice. We want to develop [Di Giacomo] in a way people will want to listen to her. That's what we think will get people to watch it in a scheduled way."
Image via Univision
https://digiday.com/?p=264797
This week's Future of TV Briefing looks at how this year's upfront and recent announcements from AMC Networks and Paramount indicate the progression of programmatic in the TV and streaming ad market.
This week's Future of TV Briefing looks at how major streaming service owners' subscription business fared in the third quarter of 2023.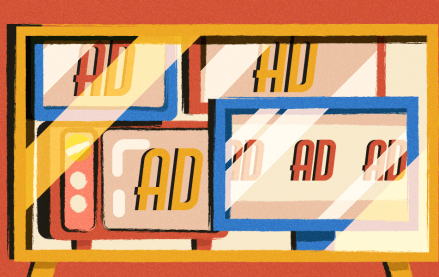 This week's Future of TV Briefing looks at what TV and streaming companies' latest quarterly earnings reports indicate about the state of the TV advertising market.