Just because there's an audience for something doesn't mean that an ad will automatically be served around its content.
Despite all the hype around the digital streaming of TV content, networks still leave many of their digital ad slots unfilled. Given that leaving users to gawk at a network logo rather than being monetized through a served ad is a lost revenue opportunity and off-putting user experience, it is peculiar that this practice still occurs.
Case in point: Even during highly viewed events, such as Monday night's college football championship game between Clemson and Alabama that saw more than 700,000 people viewing the stream, users watching ESPN online are still prone to coming across images like the one below for prolonged periods during commercials breaks.
In this edition of "Internet Mysteries," we examine why there are still open ad slots in TV programs that are streamed online.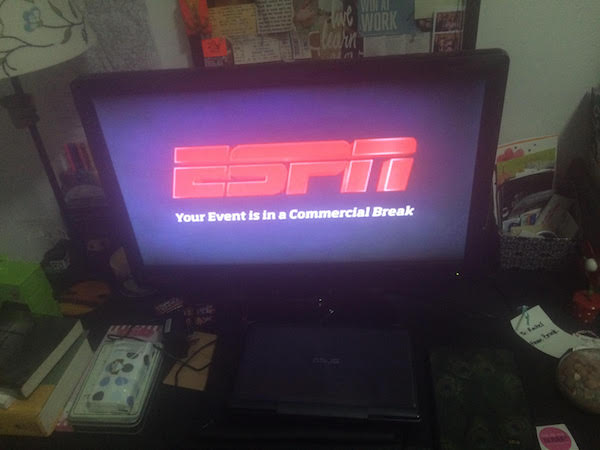 Brand issues
While inserting ads into digital streams can become complicated, sources agreed the tech exists to make it happen. Just look at OTT services like YouTube and Hulu, which don't have problems displaying ads in their open slots.
"But there is a lot of potential downsides to opening up that [digital TV] inventory to [programmatic] bidding," said Campbell Foster, director of product marketing at Adobe Primetime. "There is a lot of resistance from big broadcasters because it is valuable inventory and their brand could be damaged if they inserted some real shitty ad. So they are just not going to allow open bidding on high-quality premium TV inventory."
Dave Morgan, CEO of Simulmedia, added that the CPMs for digital inventory are typically much less than the CPMs for linear TV. So rather than hammering the consumer with a potentially brand-unsafe ad sold through a programmatic exchange, the network might decline showing an ad altogether because the incremental revenue they'd gain from digital ads wouldn't even amount to a rounding error when compared with their broadcast contracts.
Logistical issues
Although some networks simultaneously stream the same ads digitally and linearly to all users, other networks show different ads to linear and digital users. One reason is that not all broadcast ads are approved for online use, although sources said that ads are increasingly approved for both online and linear. Stacy Daft, a general manager at Videology, said that another reason why some networks show different ads across digital and linear is because doing so allows the networks to increase revenues and impressions by segmenting and targeting different audiences.
Another factor that causes discrepancy between the online and digital ads that users see is TV inventory for local ads. Local ads from across the entire nation aren't typically loaded into the network's digital stream and shown to users based on their geolocation.
Depending on the terms of the carriage deal, a network may or may not be allowed to run brand ads during local pods. It is more likely that they are at least allowed to run ads for their own services (e.g. Fox showing an ad for its show "The Exorcist") during local pods, but most networks have caps on how many ads for their own products they can run during a given show. And once these caps are met, networks often just display their logo as filler until the commercial break is over, said a network spokesperson requesting anonymity.
Morgan said that whenever there is a discrepancy between the online and digital ad that is shown, TV networks face more institutional obstacles than a regular website in inserting a replacement ad. A major contributor to unfilled ads on digital TV is that there are complicated agreements between advertisers, program creators, TV networks and distributors driven by copyright protections in analog eras that make it difficult for networks to insert ads into their digital streams, he said.
For instance, there may be competitive clauses. If the linear broadcast has a deal with Ford, then the digital side needs to be cognizant of not showing Chrysler ads.
Another example is that it'd be theoretically possible for a network to replace unfilled digital ad time with clips from its other programs. Think of ESPN showing SportsCenter clips in lieu of displaying its logo during unfilled digital ad slots. But Joel Espelien, an analyst at The Diffusion Group, said that networks are "very unlikely to run additional content during these breaks because it would interfere with the 'ad load' that they commit to with advertisers."
Priorities and solutions
TV networks' online inventory has historically been an afterthought and it is only recently that networks have started dedicating sales resources to other screens, Foster said. Other sources emphasized that this issue will persist until networks' digital audiences grow enough to make digital investment worthwhile and priorities among the parties involved – measurement firms, TV networks, distributors, ad buyers – begin to align.
"This gets fixed when the Nielsen digital ratings are widely enough deployed that the traditional impression and the TV Everywhere impression get counted equally in the ratings," Espelien said.
Michael Hudes, CRO at YuMe, was optimistic that demand from advertisers will nudge networks into filling all their digital ad slots once their contractual agreements are modernized to better fit a digital era.
"At the base it is of course a matter of priority and focus," he said. "As we've seen with all new platforms, there is often a period of jockeying for position for the advertising rights."
https://digiday.com/?p=217005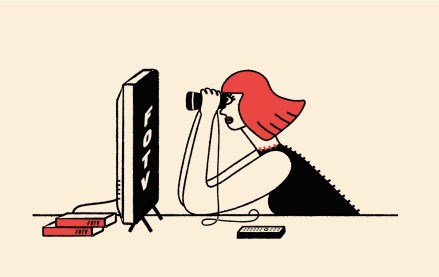 This week's Future of TV Briefing offers an updated list of the key terms that can cause confusion when talking about the TV, streaming and digital video industry.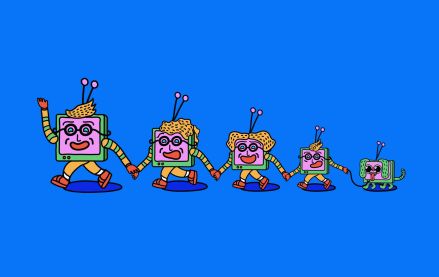 This week's Future of TV Briefing looks at what the Disney-Charter pay-TV distribution deal seems to indicate about the increasingly more-complementary-than-contentious relationship between traditional TV and streaming.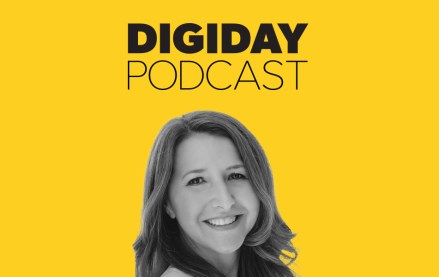 September 12, 2023 • 3 min read
Traditional TV now accounts for less than 50% of Georgia-Pacific's spending, but its share still exceeds streaming's.