Digital video viewing has become mainstream, and mobile is driving the growth, according to recent studies of the U.K.'s video-viewing habits.
U.K. adults are watching nearly an hour of digital video each day, more than double what it was five years ago, according to an eMarketer forecast out this month. Unsurprisingly, ad buyers are planning to increase their video ad spend to keep up with viewer habits. The opportunity to personalize video ads is driving much of this growth, but there's also advertiser appetite for live video and 360-degree formats.
Here are five charts examining the state of digital video in the U.K.
Mobile video drives viewing growth
Research firm eMarketer's digital video viewing forecast predicts Brits will spend 53 minutes a day watching digital video in 2017. Out of this, 27 minutes will be spent watching videos on mobile devices, and 25 minutes will be spent watching digital video on desktop.
While mobile viewing overtook desktop viewing for the first time last year, both are still growing. TV's strength endures, though, taking up over three hours of an individual's daily media habit. "The enduring popularity of traditional TV programming is carrying over into digital channels, with very healthy levels of uptake across many long-form content providers," said eMarketer senior analyst Bill Fisher, pointing to Netflix and BBC iPlayer.
Live streaming is mainstream
There's life in live, with 73 percent of consumers responding they have watched live video content, according to AOL's "The State of Video Industry" study in the U.K., which also came out this month.
When respondents were asked to choose the three types of live video they're most interested in, breaking news came out on top at 40 percent, followed by sporting events at 36 percent. As such, 68 percent of advertisers plan to invest in live video in 2017.
There's still no clear route to monetizing live video. Hard news is a particularly tough nut to crack. According to Selma Ali, AOL's head of research in the U.K, one way is to cut and re-package video beyond a live event. "We've seen audiences increase fivefold when we add in catch-up audiences," she said, adding that this leaves room for more mid-roll ads. "People are happy to watch a live event on catch-up if they missed it; there's appetite for behind-the-scenes, unseen footage."
Ad spend is catching up
Spend on mobile video ads more than doubled (up 103 percent) to £693 million ($897 million) in 2016 year over year, making it the fastest-growing ad format and accounting for 29 percent of the total growth in digital ad spend, according to the IAB's recent ad spend study, put out with PwC in April.
More video ad formats have given advertisers more choice. A lot of mobile video spend goes to Facebook ads or outstream formats on publisher's sites. "This has to be a good thing," said Toby Benjamin, vp of partnerships at Time Inc.-owned Viant. "It shares ad income across more publishers and helps sustain a free, open web in the process."
Better targeting is driving ad spend growth
Nearly half of buyers surveyed (45 percent) expect to increase their video spend by 25 percent or more this year, taking budgets from display and TV.
The prospect of better targeting is driving this growth, with half of the respondents citing better targeting and personalization of video ads as the reason for upping spend. Some of this will be programmatic, with 79 percent of advertisers expected to increase programmatic video spend this year, while 87 percent of publishers expect programmatic video revenue to increase this year.
Consumer interest in VR lags
Brits are not that enthusiastic about virtual reality, with just 9 percent saying they plan to watch more VR this year (it was 31 percent in the U.S.), according to AOL's report. Factors contributing to the tepid interest are that 38 percent believe VR is just for gamers, headsets are expensive and there's a lack of content available.
"The opportunity is to treat this as a test bed," said Ali. "In the U.K., we're a bit more conservative [than predictions from the U.S.] — and gaming is not so prolific — but we feel interest will steadily increase."
When asked to choose the top revenue opportunities in video format, 360-degree video finished second (55 percent) to branded content (59 percent). Video formats under one minute, which make up a high proportion of video on platforms like Facebook, lagged behind with 30 percent. The same study found that 64 percent of Brits watch videos that are one minute or less every week.
https://digiday.com/?p=237072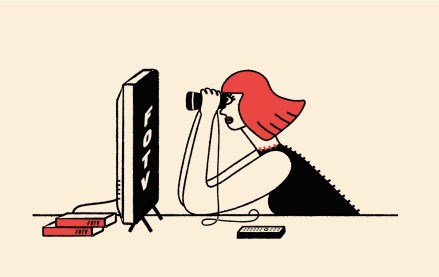 This week's Future of TV Briefing offers an updated list of the key terms that can cause confusion when talking about the TV, streaming and digital video industry.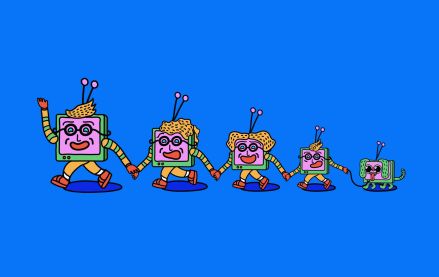 This week's Future of TV Briefing looks at what the Disney-Charter pay-TV distribution deal seems to indicate about the increasingly more-complementary-than-contentious relationship between traditional TV and streaming.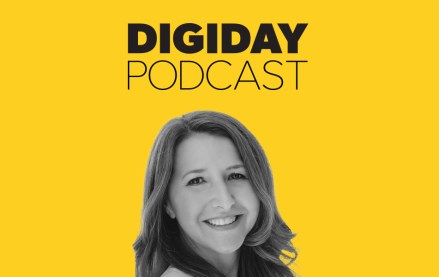 September 12, 2023 • 3 min read
Traditional TV now accounts for less than 50% of Georgia-Pacific's spending, but its share still exceeds streaming's.