Netflix is casting a shadow, not just in the U.S. but globally, boasting an $8 billion (£6 billion) content budget that in the U.K. far exceeds homegrown public service broadcaster the BBC, with a budget of $1.4 billion (£1 billion), and ad-funded ITV, with $1.35 billion (£1 billion). Netflix has 118 million global subscribers, with roughly 8.5 million in the U.K.
Netflix has the advantage in speed, price and scale, while U.K. broadcast players like the BBC, Channel 4 and ITV have local knowledge and relationships. The resounding sentiment from production companies is that Netflix moves a lot faster than U.K. broadcasters. One U.K. production company with a show running on Netflix said the platform doesn't wait for audience data before making commissioning decisions. Equally, it can take a U.K. broadcaster between three and six months to read a script, while a senior buyer in the U.S. will read it in two days, according to comments from an Enders Analysis report on U.K. TV production.
According to sources, Netflix rarely sends script notes, unlike U.K. broadcasters.
"Working up ideas together is important in keeping U.K. channels engaged," said Jason Mitchell, creative director at production company The Connected Set, which has pitched shows to Netflix. "They feel the need to be shaping ideas with you."
Typically, Netflix pays between 125 and 130 percent of the production cost to own the intellectual property of the show and international rights. The upfront price tag sounds enticing, but Netflix is looking for something already fleshed out when it's pitched, which could cost the production company in the region of $13,400 (£10,000) for a nonscripted show, according to Mitchell. If Netflix doesn't pick up the show, finding another buyer that can match the budget is tricky.
In some cases, the long tail of revenue from keeping the IP and selling rights abroad is what makes a program profitable. For a low-cost show like "Drag Queens of London," the production margins were so thin that selling it to seven additional countries made The Connected Set significantly more revenue.
"The budget was so small it was hard to make money from the show," said Mitchell. "Netflix has a healthy tariff, but that needs to remain high, although there's talk of lowering tariffs for nonscripted shows, which will challenge the economics of production if you don't control the rights."
As to whether TV broadcasters struggle with the competition from Netflix, it depends on whom you ask.
"I think this 'fear' is generally overstated," said Ben Keen, chairman of TV drama consultancy MediaXchange. "The balance of commissioning power is still with broadcasters. But they need to explore more creative co-financing and co-producing partnerships in order to keep in the ultra-high budget drama game."
According to one source, a commissioner at a U.K. broadcaster is concerned the channel won't have enough drama shows to fill its schedule because of the increased competition from platforms.
"U.K. broadcasters deny Netflix is killing them, but no U.K. linear TV business is growing due to the loss of advertising market share," said Alex DeGroote, an independent media analyst at DeGroote Consulting. Although in cases broadcaster revenues are slightly increasing. "Advertising is still easily the biggest revenue stream, and it funds drama budgets. This is why co-production should be the model going forward."
Co-production, where typically the broadcaster gets U.K. linear rights and online catch-up while the other partner takes the rest-of-the-world rights in exchange for partial funding, also has potential long-term downfalls. Production companies have to deal with the tussle of multiple partners, and create a show with local nuance and global appeal, while broadcasters add to the growing threat of Netflix. Meanwhile, producers complain that broadcasters need to be more realistic about creative control when they are only minority funders.
Sources estimate 80 percent of the work U.K. production companies do is with local broadcasters. Thanks to existing relationships, U.K. producers have a good idea of what broadcasters want.
"The issue we have is trying to define what is a Netflix show," said Howard Burch, creative director for scripted shows at Keshet UK. "It's like hitting a moving target. The criticism we've had is it's not 'noisy' enough. 'Noisy' is a word we hear a lot. But Netflix money can attract big stars."
Even if a show is released on Netflix, there's no guarantee it will get an audience. The platform is inundated with content, and people watch content on Netflix in a different way than they do with broadcasters, which market heavily to a domestic audience. The marketing support for Netflix shows is opaque.
"BBC is still in a good position because it gets people talking about a show at the same time, but that will change," said Burch. "The signs are Netflix will move to become a serious rival to local players."
For Netflix to grow its U.K. subscribers, it needs to commission more local shows, and the platform is reportedly building out its U.K. drama commissioning hub.
"They want British shows that will travel," Burch said. "They use the word 'glocalized.'"
The platform reportedly pays between $6.5 million (£4.8 million) and $13 million (£9.7 million) per hourlong episode of hit royal series "The Crown," which has clear global appeal. The question is: Will Netflix commission shows that primarily work in the U.K., and how much of a threat will this pose to TV broadcasters?
With such wildly different budgets, some argue Netflix will just attract the premium TV shows, leaving lower production value programs to the local broadcaster.
"You don't get the sense there's much of an overlap," said Burch. "There will just be lots of different content at different production budgets. People don't only want to watch $10 million-an-episode TV. A great story is a great story."
For more on the modernization of the video and entertainment businesses, subscribe to our weekly video briefing email. 
https://digiday.com/?p=288668
This week's Future of TV Briefing looks at how this year's upfront and recent announcements from AMC Networks and Paramount indicate the progression of programmatic in the TV and streaming ad market.
This week's Future of TV Briefing looks at how major streaming service owners' subscription business fared in the third quarter of 2023.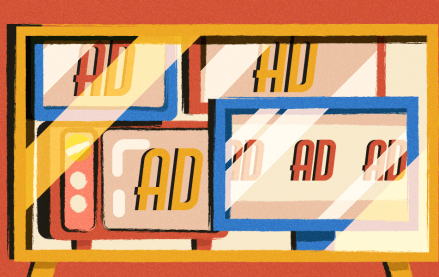 This week's Future of TV Briefing looks at what TV and streaming companies' latest quarterly earnings reports indicate about the state of the TV advertising market.