Twitter is launching a live weekly evening show in the UK
November 8, 2017 • 3 min read
•
•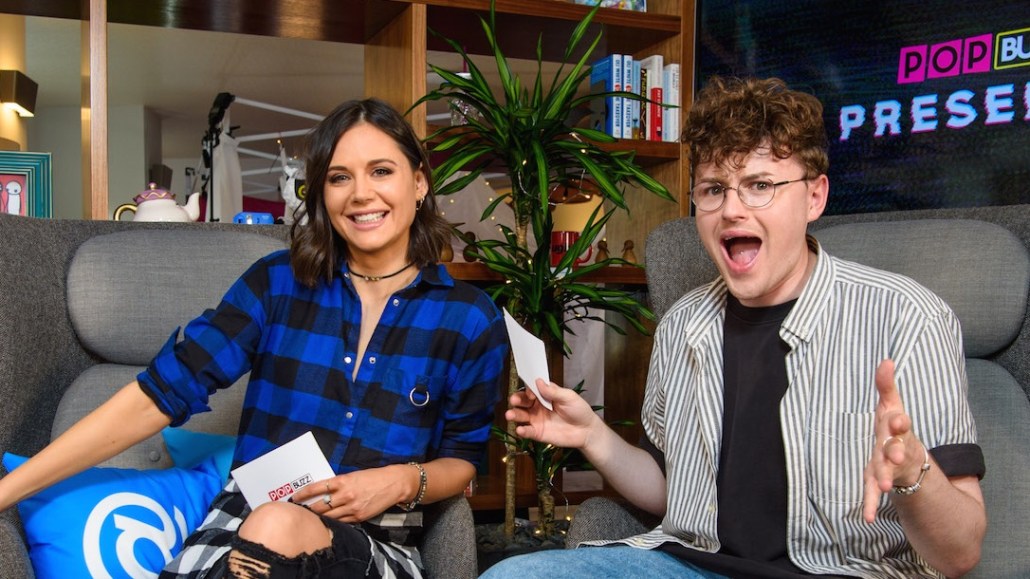 Global, the U.K. media company known for its radio brands like Capital and Heart, is launching a weekly show exclusively for Twitter on Nov. 16. called "PopBuzz Presents," opening up new revenue streams for the media company.
The 30-minute show will stream each Thursday from Twitter's London headquarters at 5 p.m. local time, hosted by presenters Lilah Parsons and Will Hardy. The show will consist of three seven-minute segments, featuring discussions around trending stories, guest interviews and games.
While the goal is for people to tune in to the entire show, Global remains realistic that it's creating a show for people who don't watch much TV. PopBuzz, Global's pop culture and music-streaming site — and first non-radio brand — launched three years ago, targeting the 18- to 24-year-old age bracket.
"In the lifetime of PopBuzz, we've learned that Twitter is the first place audiences go to get close to the things they really care about, whether that's celebrities, musicians or politicians," said Charles Ubaghs, head of social at Global. "Twitter has the scope and scale representative of the whole web. People can make connections with their passion points quickly."
Social platforms are vying for exclusive content, and Twitter is proving it's still in the running, despite being unable to compete with Facebook and Google on reach. During August, Twitter had 22 million monthly unique users; in the 18- to 24-year-old age bracket, Twitter had more users than Instagram and Snapchat, according to Global, which cited comScore figures.
Beyond reach, Twitter's ability to monetize "PopBuzz Presents" was appealing, said James Hickman, Global's director of digital. As part of a revenue-share deal, Twitter and Global are selling a mix of commercial packages that include pre-roll, mid-roll and sponsorship, a model more closely resembling TV. Global hasn't announced which brands it's working with.
"The options for monetization for publishers are clearer and more mature on Twitter than other platforms, partly because they have been doing it for longer," said Gareth Capon, CEO at video tech platform Grabyo. Twitter has also been quicker than Amazon and Facebook to license sports content.
Twitter's differentiator is the live element, and it has pushed sponsorships around live video, according to Katie Manor, head of paid social worldwide at MediaCom. According to Manor, sponsorships can range from £25,000 ($33,000) for packages with less reach to north of £500,000 ($658,000), depending on the market and scale of exposure.
"PopBuzz Presents" will run for at least six months. Eleven people, including the hosts, from Global's central video team of 25 people and from PopBuzz's team will work on the show.
"'PopBuzz Presents' is still something specific for a platform, using the immediate reaction from the audience in a public way," Ubaghs said. "It's TV for your thumbs."
Capon said as Twitter becomes a more attractive alternative to other social platforms and brings more choice to the market, publishers will have more room for negotiation with platforms.
In the U.K., Twitter has deals with BT Sport to stream "Score," a weekly football show that simultaneously runs on TV. Sky Sports also streams exclusive Twitter content on transfer-window deadlines. In the U.S., companies like Bloomberg, BuzzFeed, Time Inc. and Vox Media are among those producing exclusive content for the platform and seeing more promise there than with other social platforms.
"Historically, people have maybe ignored Twitter in favor of Instagram or Snapchat," Ubaghs said. "In the last year, there's a realization there's still a big audience there; there won't be the scale, but it has a utility and a unique way of selling live video."
Image courtesy of Global
https://digiday.com/?p=262381
This week's Future of TV Briefing looks at how this year's upfront and recent announcements from AMC Networks and Paramount indicate the progression of programmatic in the TV and streaming ad market.
This week's Future of TV Briefing looks at how major streaming service owners' subscription business fared in the third quarter of 2023.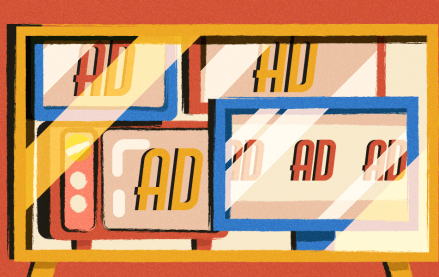 This week's Future of TV Briefing looks at what TV and streaming companies' latest quarterly earnings reports indicate about the state of the TV advertising market.