TV networks, studios use chat fiction app Yarn to promote shows, develop new franchises
October 1, 2018 • 5 min read
•
•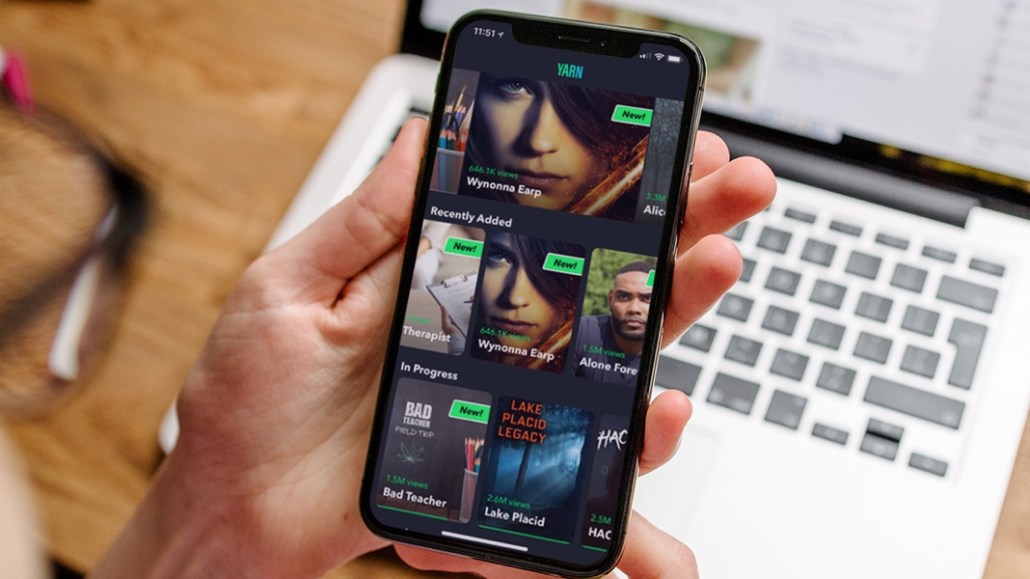 TV networks and production studios are turning to text in search of younger audiences for their existing shows and inexpensive options to develop new content franchises.
NBCUniversal's Syfy, AMC Networks, Warner Bros. Digital Networks' DramaFever and Canvas Media Studios are among the media companies and studios producing series for Yarn, a chat-based fiction app that appeals to teens and twentysomethings. The companies see Yarn as a way to reach an important audience segment as well as to receive in return more in-depth analytics regarding their content's performance than available on many other platforms. It also helps that Yarn — which makes money primarily through subscriptions — is paying the content.
"Being able to write somebody a check is a much better incentive than saying we're going to give you promotion. From that standpoint, they can be seen as a real player," said Bernard Gershon, president of GershonMedia.
Launched in February 2017 by mobile media company Mammoth Media, Yarn originated as an app for people to read fictional stories presented as text message conversations broken into episodes that typically take two minutes or less time to consume. Over time the app added photos and videos to these stories, which were being produced primarily by an internal team. Roughly 10 months after its launch, Yarn began receiving inquiries from different studios about producing stories for the app, said Mammoth Media CEO and founder Benoit Vatere. In January, Yarn began distributing stories that contained more highly produced videos, starting with thriller series "Hack'd," which was created by the writers of the movie franchise "Saw." While Yarn is featuring more high-end videos in its stories, it is not looking to entirely pivot to video. The app has seen that video-only stories do not perform as well as stories that mix text and video, said Vatere.
The idea of telling stories as text messages appealed to Syfy when the TV network was looking to promote the third season of its linear show "Wynonna Earp." The network saw the format as a unique way to showcase characters and their relationships to one another and keep them top of mind heading into the next season. So Syfy ran a series of stories on Yarn in the week leading up to the show's season premiere on July 20. More than 120,000 people have read Syfy's Yarn stories for "Wynonna Earp" to generate 1.7 million views to date, according to Yarn. "We saw Yarn as a way to bridge the gap between seasons two and three," said Max Tedaldi, director of digital at Syfy. A Syfy spokesperson declined to give details of the financial arrangement between Syfy and Yarn.
A place to test new franchises
Beyond being a promotional vehicle, Yarn has positioned itself as a place to test new content franchises for less than the cost of producing a TV pilot, said Barry Blumberg, a former Disney and Defy Media executive that joined Mammoth Media in March as the company's chief content officer. Yarn compensates companies for the stories they distribute on the app, either through flat-fee licensing deals or revenue-sharing agreements, said Blumberg.
Companies also can make money by adapting their Yarn stories to other formats, such as shows they could sell to TV networks or streaming video platforms. The chance to make content that can make money on Yarn and adaptable for other platforms helped to fuel Canvas Media Studios' interest in developing a forthcoming series for the app. "For us, it's very interesting to look at something like this as season zero of what could be a series for other platforms," said Canvas Media Studios CEO David Tochterman.
The opportunity to use Yarn to inexpensively establish a series that can be adapted for elsewhere could be important given the app's volatile audience base. Yarn had 163,000 unique users in the U.S. in August 2018, down from 364,000 users a year earlier, according to comScore. In that 12-month span, Yarn's monthly audience ranged from 671,000 to 75,000 users. While the measurement firm only counted users who are 18 years old and older, Yarn claims to be popular among 18- to 25-year-olds. "If you were an investor, [the monthly audience decline] is cause for concern. As a new platform for storytelling, I think it's not that bad. If they're seeing the same churn a year from now, that's cause for concern," said Gershon.
User numbers fluctuate
A Mammoth Media spokesperson wouldn't provide active user numbers for Yarn, but said that 15 million people have downloaded the app since its launch and that its user base has grown by 50 percent since August 2017, with the average user spending eight to 10 minutes using the app per day.
Yarn's fluctuating audience base could be a symptom of its business model. People can read stories on Yarn for free, but they can only check out one story at a time and typically have to wait 25 minutes after finishing one episode of a story to check out the next one. Sometimes people can opt to view an ad in lieu of the timeout. The free, ad-supported tier effectively serves as a way to get people to subscribe, at a cost ranging from $4.99 a week to $99.99 a year.
Despite the audience volatility, Yarn — and other fiction apps like Wattpad — can be a good way for studios to pilot projects because they get data that shows how their content has performed. On Yarn, people have to tap to advance through each line, photo or video in a story, enabling the company to track consumption patterns at a granular level. Yarn gives story producers PDFs containing line-by-line heat maps witih detailed information about which showing which parts of a story drew viewers' interest and which didn't, said Peter Szabo, chief revenue officer at Mammoth Media. That data could at least help to establish Yarn's role in the TV show development flywheel and offset studios' concerns about its fluctuating user base, assuming Yarn's user base remains large enough to provide enough insight.
"That data and analytics is really, really rich and can be very informative in turning that fictionalized work into something that could be a TV product," said a production studio executive, speaking anonymously.
https://digiday.com/?p=305196
This week's Future of TV Briefing looks at what an industry group's conditional certification of three measurement currency contenders signals about the TV ad business's measurement overhaul.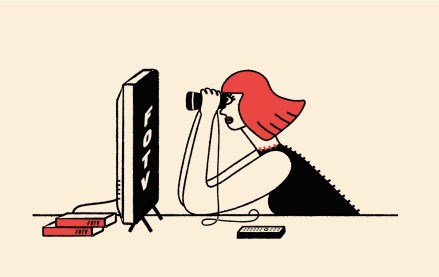 This week's Future of TV Briefing offers an updated list of the key terms that can cause confusion when talking about the TV, streaming and digital video industry.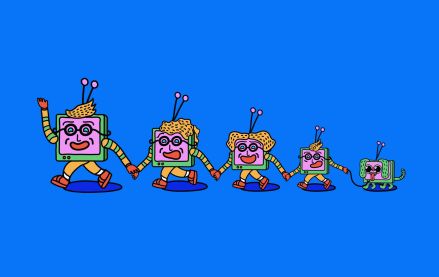 This week's Future of TV Briefing looks at what the Disney-Charter pay-TV distribution deal seems to indicate about the increasingly more-complementary-than-contentious relationship between traditional TV and streaming.