TV networks are buying original digital series for their apps
December 12, 2017 • 4 min read
•
•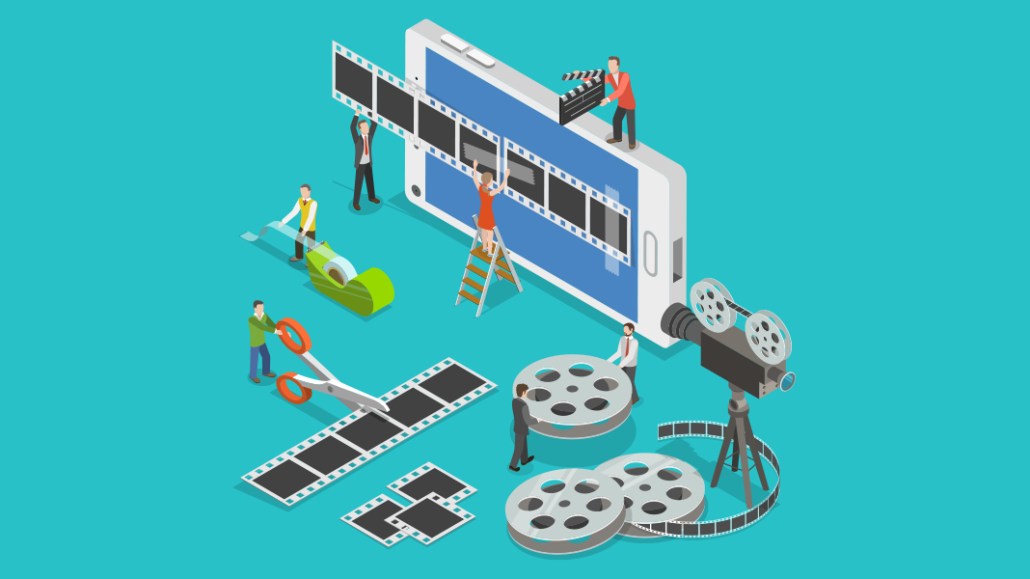 In a tenuous market for short-form video content, digital video creators might have a new, but old friend: TV networks.
Discovery Communications has aired nine original digital series since August on its nine TV Everywhere apps for its TV networks that include Discovery Channel, TLC and Investigation Discovery. These shows include "The Ballad of Parker and Todd" for Discovery Go, "90 Day Fiancé: What Now?" and "The Spouse House" for TLC Go and "Village of the Damned: Welcome to Dryden" and "Still A Mystery" for Investigation Discovery Go. (TV Everywhere is the industry term for video streaming apps that require users to log in with their pay-TV credentials to access the full library of content.)
These digital shows, which Discovery has dubbed "Go Originals," are produced by a dedicated team led by Fred Graver, svp of digital content and social for Discovery Digital and Twitter's former head of TV. In 2018, Discovery plans to create more original digital series, some of which it will commission from external production partners, said Michael Bishara, svp and gm of OTT and digital syndication for Discovery Communications. "We're looking at both options; it's about ensuring that we have the best product possible," he said.
Discovery is among a number of TV networks taking pitches for original digital content from outside production partners, all with the aim of getting people to visit their apps more regularly. One Los Angeles-based digital studio executive said he's had pitch meetings in the past few months with Discovery, NBCUniversal and Turner about producing original programming for those companies' TV Everywhere apps.
"Everyone knows that the future is not recycling old TV content; you need to get some new stuff," said the studio executive. "Those guys are becoming buyers of mid-form and short-form content because they don't need another hourlong procedural; a short series that gets people into the [app] works just fine."
Discovery's short-form shows typically last five to 10 episodes, with each episode running for 10 minutes or less. Most of these programs are associated with an existing TV show, such as "90 Day Fiancé: What Now?" which revisits couples from previous seasons of the TLC reality-dating series. That said, Discovery is looking to make more digital shows next year that are independent of its linear TV programs, Bishara said.
Beyond TV Everywhere apps, other TV buyers include ABC Digital, which is focused on short-form drama and comedy programs; and Comedy Central Digital, which continues to view web series as a farm system for new talent and ideas for TV shows, digital studio sources said.
A+E Networks, which operates the Lifetime Movie Club and History Vault subscription streaming channels, is talking about potentially commissioning original content for those services, said Evan Silverman, evp of global digital products and platforms for A+E Networks.
Of course, when it comes to subscription streaming channels, TV networks are already trying to create TV-sized original series for those platforms. CBS, for instance, has already launched a new "Star Trek" show and a sequel to "The Good Wife" on CBS All-Access, its $5.99-per-month subscription streaming channel. More recently, CBS announced a "Twilight Zone" reboot with Jordan Peele.
These are TV-level productions, Rob Gelick, svp and gm of digital platforms for CBS Interactive Entertainment, told Digiday in a previous interview. That might make it tough for most digital studios and publishers to get onto CBS All-Access. Other niche subscription streaming channels are willing to commission original content, though. AMC's Sundance Now, for instance, will premiere "This Close," an original series produced by Turner-owned digital media company Super Deluxe, next February.
Some TV networks, meanwhile, are also looking to use digital content to fill up linear TV schedules. Earlier this year, Fuse and Complex Networks formed a partnership to air a weekly 90-minute programming block filled with Complex's short-form videos and series, including shows such as "Hot Ones" and "Sneaker Shopping."
Turner-owned cable network TruTV has a weekly 30-minute show called "Rachel Dratch's Late Night Snack." Each episode consists of multiple short segments, including comedy sketches, mini-documentaries and animated bits, produced by digital video makers such as Above Average and Super Deluxe. TruTV, which commissions these shorts, has the option to air them as part of a full episode of "Late Night Snack" and individually during breaks in other programming on TruTV's schedule.
TruTV is also looking to take parts of "Late Night Snack" and develop them into their own TV shows. The upcoming "Laff Mobb's Laff Tracks" is a show based on a sketch that aired during the first season of "Late Night Snack," for instance.
"['Late Night Snack'] is a great testing ground for creators and producers with whom we want to do more," said Marissa Ronca, evp and head of original programming for TruTV. "The value of short-form content is as a launching pad for talent development and linear series that's valuable when used as part of a broader programming strategy and content mix."
Digital video makers, meanwhile, are happy they have other places to pitch, especially in an environment that's tough on producers of short-form video series.
"The market changes so rapidly, but you have to be in it and keep up with what's going on," said the LA-based digital studio executive.
https://digiday.com/?p=267339
This week's Future of TV Briefing looks at how this year's upfront and recent announcements from AMC Networks and Paramount indicate the progression of programmatic in the TV and streaming ad market.
This week's Future of TV Briefing looks at how major streaming service owners' subscription business fared in the third quarter of 2023.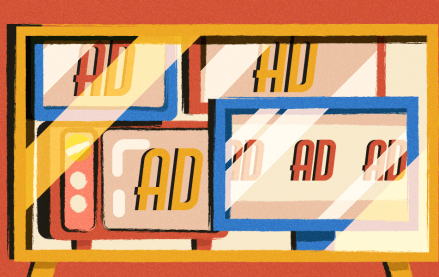 This week's Future of TV Briefing looks at what TV and streaming companies' latest quarterly earnings reports indicate about the state of the TV advertising market.