Why TV Everywhere is often not there when you want it
January 17, 2017 • 3 min read
•
•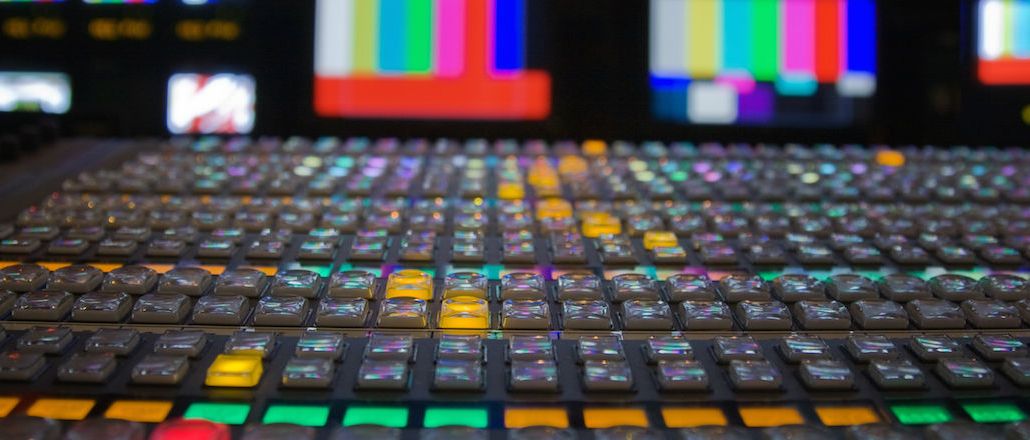 Despite its promise and hype, TV Everywhere has yet to be offered everywhere and its limitations illustrate that there remain many issues with TV's digital transition.
Even in 2017, cable and satellite subscribers have limited digital access to TV content. Sources told Digiday that complex rights agreements, and a lack of standardized digital measurements and research stand in the way of all subscribers having simultaneous online access to shows they already get through linear TV.
"It really creates an environment that is not super conducive to a user," said Matt Smith, vp and media evangelist at digital video platform Brightcove. "If I'm paying for a service, I assume I can watch any given channel on any of those screens. But that's not really the case because of the complex web of rights and distribution."
As media consumption became more digital, over-the-top services such as Netflix, YouTube and Hulu took off while many TV networks dealt with viewership attrition and fragmentation. Networks adapted and rolled out TV Everywhere products, which allowed subscribers to stream TV stations through their computers, phones, Rokus and other connected devices. Subsequently, the growth of TV Everywhere has been heralded as a promising development for an industry facing uncertainty brought on by cord cutters.
But online TV still has many issues. Digital streams fail to fill all of their ad slots and they often bombard users with the same damn ads over and over again. Another annoyance is that there can be a disconnect between which stations a subscriber has access to with their TV and which stations a subscriber can log in to online with their cable provider.
For example, even though CBS is a network station that anyone with a TV can get for free, it only has deals with two providers to stream its content. So unless you use one of those providers, you are out of luck if you want to stream the network station. Subscribers who want to watch TV digitally may find that they don't have online access to many of the stations they're paying for.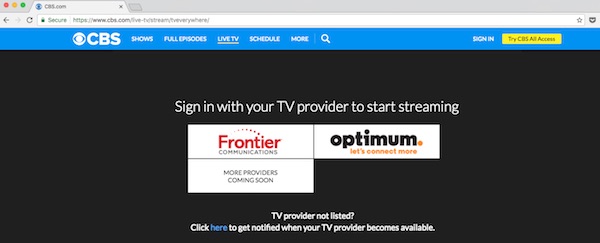 "It is an interesting rights matrix that we have to weave," Smith said. "There is no hard and fast rule to it. It gets down to whether the service provider and network did or did not agree on whether the subscriber could or could not stream that content."
TV industry analyst Alan Wolk said that for several years, the broadcast and streaming rights between network and provider were typically negotiated separately. Although streaming and broadcast rights are now more likely to be negotiated together, some networks are still skeptical of the value of digital so they don't push for broader online access, he said.
"There is a fear of the future and fear of the unknown," he said. "Things have been working really well, and [the TV industry] has been making a lot of money, so why change?"
Sources said that bundling broadcast and streaming negotiations together has increased the number of networks that most providers have TV Everywhere deals with. However, the landscape is still littered with holes where subscribers are unable to access linear TV online.
Dan Schiffman, co-founder of TV measurement firm TVision, said that the hurdles in front of users having universal online access to all stations they subscribe to linearly, center around regulations, measurement and research.
As seen in the SCOTUS case that ruled against Aereo's streaming service, the law can contribute to the tangled web of digital TV rights. Schiffman also noted that there currently is no standard audience measurement for digital TV that transcends platforms. There is also scant research on how much advertisers value digital TV audiences relative to broadcast TV audiences. But sources expect that measurement and research will improve as Nielsen's online ratings become more comprehensive.
"The incentives [for networks and providers] are certainly there," Schiffman said. "As long as they are able to measure it."
https://digiday.com/?p=217772
This week's Future of TV Briefing looks at how this year's upfront and recent announcements from AMC Networks and Paramount indicate the progression of programmatic in the TV and streaming ad market.
This week's Future of TV Briefing looks at how major streaming service owners' subscription business fared in the third quarter of 2023.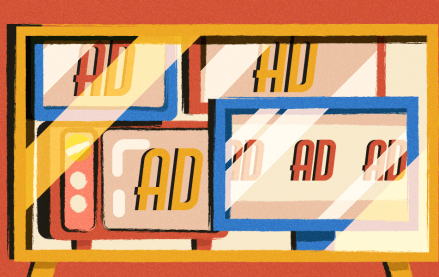 This week's Future of TV Briefing looks at what TV and streaming companies' latest quarterly earnings reports indicate about the state of the TV advertising market.