Why TV ad buyers don't yet see connected TV threatening linear TV budgets
January 29, 2019 • 4 min read
Connected TV advertising is not stealing ad dollars away from linear TV so much as redirecting how those traditional TV dollars are being spent. While TV advertisers are moving more of their money to advertise against the content that people stream over the internet to their big-screen TVs, that money is usually connected to the money they continue to spend on linear TV, according to agency executives.
Connected TV is "a complement. It's definitely not a substitute [for linear TV]," said Garrett Winkler, director and connected TV lead at Modi Media, GroupM's advanced TV unit. "You look at the Nielsen numbers, and the time spent on linear TV is more than connected TV. But that's changing a little bit.
That TV advertisers' connected TV dollars are often tied to their linear TV dollars is, in some ways, a reflection of the challenges that TV advertisers face in adapting to the new channel. For example, TV advertisers are used to buying ads based on the content they will appear against, but connected TV advertising is broadly sold on an audience basis, like digital advertising, without advertisers knowing what content will carry their ads. That lack of transparency and control, as well as more favorable pricing, has spurred TV advertisers to deal directly with publishers for connected TV campaigns, which has further reinforced the connection between connected TV and linear TV.
TV networks have seized on connected TV as an opportunity to ease TV advertisers into the new channel while tethering those investments to linear TV by selling their OTT inventory as an extension of traditional TV deals. During the annual upfront negotiations, TV networks are increasingly pitching so-called "fluidity" deals. In these deals, the networks' linear and OTT inventory is bundled together so that an ad may run wherever the audience is. That type of tie-up is expected to be even more prevalent in this year's upfront negotiations. "One of the things I expect to see heat up this year is how connected TV rounds out the ways that people are delivering their TV budgets," said an agency exec who asked to not be named.
TV advertisers typically see connected TV as a way to add incremental reach to their linear TV campaigns, according to agency execs. For example, streaming TV services, be it Hulu's, YouTube's, Sling TV or DirecTV Now, syndicate the same ads running on traditional pay-TV services but show them to people who have cut the cord without any additional effort or investment by the advertiser. Similarly TV networks' OTT apps often require people to log in with their cable or satellite accounts to stream a show, turning that inventory into a safety net to catch people who have not cut the cord but are untethering themselves to an extent.
However TV advertisers are also using connected TV to augment their TV campaigns in a different way. Instead of simply ensuring that they reach people tuning into traditional TV through non-traditional means, TV advertisers are taking advantage of connected TV's technological edge to find the people they can't reach through the streaming TV safety nets and to follow up with those they did reach on linear TV.
Roku and Samsung already take advantage of smart TVs' built-in automated content recognition technology to track what people watch on linear TV networks in order to target them with ads when those people are streaming videos on their connected TV platforms. That enables advertisers to round out their addressable TV campaigns by targeting households that are not exposed to the ad on linear TV, said Mike Piner, svp of video and data-driven investments at MullenLowe's Mediahub. The ACR technology and corresponding targeting options also enable advertisers to retarget people who had seen their linear TV ads with follow-up ads that could take advantage of the belief among advertisers that connected TV viewers are more receptive to ads because they are actively choosing what they want to watch and therefore more willing to sit through an ad, said the unnamed exec.
TV advertisers may not be investing connected TV for its own sake so much as to shore up their linear TV campaigns. However connected TV's supporting role does not mean it is stuck taking a backseat to traditional TV. Instead, by enabling advertisers to ease into it, its complementary status could clear the path for more traditional TV money to move into the connected TV market and potentially make its way to other types of sellers.
https://digiday.com/?p=320178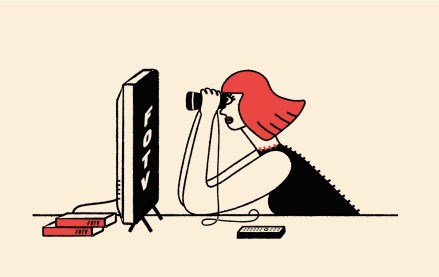 This week's Future of TV Briefing offers an updated list of the key terms that can cause confusion when talking about the TV, streaming and digital video industry.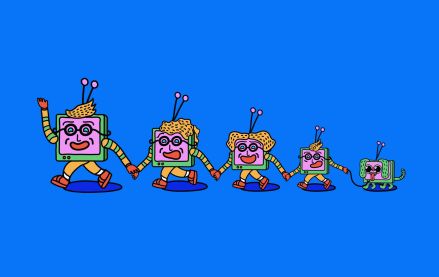 This week's Future of TV Briefing looks at what the Disney-Charter pay-TV distribution deal seems to indicate about the increasingly more-complementary-than-contentious relationship between traditional TV and streaming.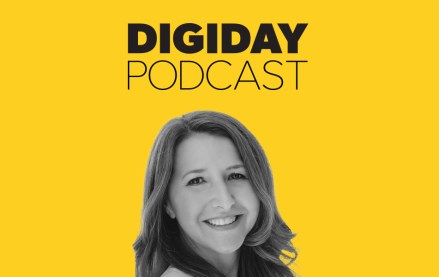 September 12, 2023 • 3 min read
Traditional TV now accounts for less than 50% of Georgia-Pacific's spending, but its share still exceeds streaming's.