'It's about time': Facebook tests news feed trailers to drive people to Watch shows
April 25, 2018 • 4 min read
•
•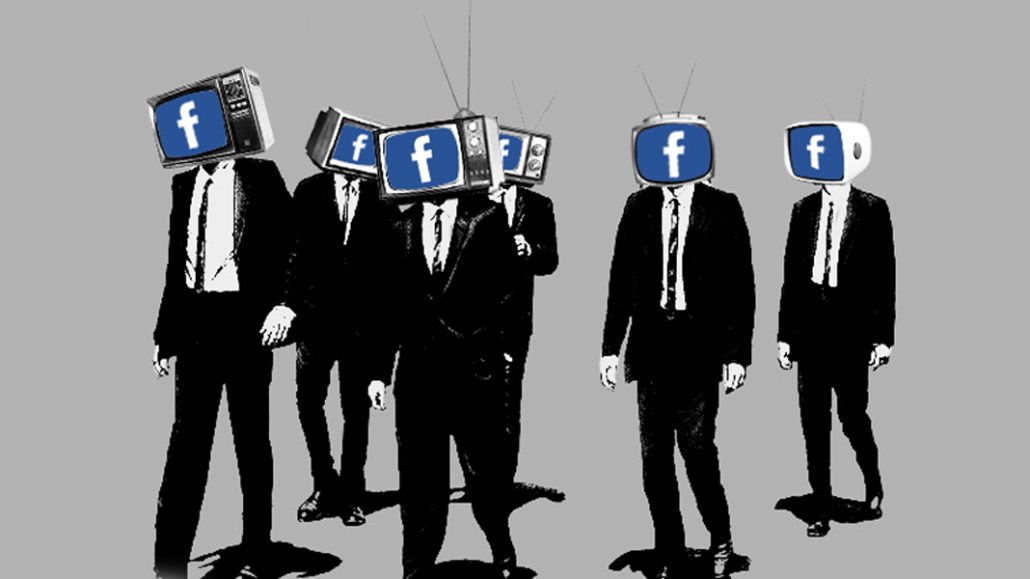 Facebook's algorithm has been boosting Watch shows in people's news feeds, and now the company is testing a way to convert that heightened attention into intentional viewing. Facebook plans to test running trailers in people's feeds that preview Watch shows, hoping to make people more interested in the shows.
During the test, Facebook will attach these so-called "preview trailers" — snippets of the program — to the regular Watch episodes appearing in people's feeds. The trailers will play automatically when posts come into view; tapping a post will take people to the Watch program. The promos are only being made available to Watch shows that have opted to carry pre-roll ads. Even then, Facebook will only test the trailers with a small number of those shows initially, according to a Facebook spokesperson.
Much is not yet sorted out. Trailers can be any length, but the company plans to experiment with different preview formats and will likely work with some show makers to determine the format of the trailers and how they should be created, the spokesperson said.
By tethering these previews to pre-roll ads, Facebook appears to be attempting to address one of the biggest questions looming over its pre-roll ads: Will people tolerate them? The answer is unclear at best, but it's more likely to be yes if viewers have a better idea of what's on the other side of the ad and have signaled a stronger interest in seeing it than simply pausing while scrolling through their feed. Facebook also seems to be trying to prove to Watch producers that it's willing to take a more active role in building their shows' audiences and revenue.
When AwesomenessTV premiered its first Watch show in November 2017, "it was kind of like launching into the abyss," said Liza Glucoft, an executive producer at the digital video network who worked on the show. Facebook had introduced its dedicated video hub for TV-like shows three months prior, but the company hadn't done much to make audiences aware of Watch. That's the problem Facebook is looking to solve.
"I'm thrilled if this is just an indication of more to come. No platform, let alone a publisher, can assume that if you build it, consumers will show, even if you're at the scale that Facebook is," said Deanna Brown, president of The Young Turks Network. "I do think it's about time, though."
The test seems to attempt to address the dilemma that Facebook faces as it tries to wean show producers off its subsidies and establish a revenue model in which it splits ad money with the media companies. Crucial to that transition are Facebook's pre-roll ads, which are supposed to make it more likely that a view generates revenue than mid-roll ads. The problem: Those ads don't appear when people watch an episode in the news feed, and people primarily watch episodes there. But Facebook's test will try to change that.
In addition to the preview trailer test, the company is looking to expand its marketing team to promote Watch and its shows. Called The Studio, that team is part of Facebook's in-house agency, The Factory, and is charged with producing trailers and campaigns for Watch shows, according to a job listing posted earlier this month.
"For content in other mediums, marketing has always been a big component of that. Whether it's releasing a movie or a television show, if the content requires real capital and effort to make, it needs to be marketed to get to a scale that's bigger than what happens organically," said David Grant, president of PopSugar Studios.
Facebook is doing other things that demonstrate it is prioritizing this programming over other videos. For example, Facebook is rethinking whether it should insert ads in "videos of repurposed clips from other sources with limited editorialization" because these videos don't engender the kind of engagement that "original, thematic or episodic videos do," the company announced last week.
"It clearly shows that Facebook is moving in the direction of a network, especially since they're favoring quality content," said Glucoft.
Subscribe to Digiday's weekly video briefing email for more news, insight and interviews from the modernization of video and entertainment.
https://digiday.com/?p=285264
This week's Future of TV Briefing looks at how this year's upfront and recent announcements from AMC Networks and Paramount indicate the progression of programmatic in the TV and streaming ad market.
This week's Future of TV Briefing looks at how major streaming service owners' subscription business fared in the third quarter of 2023.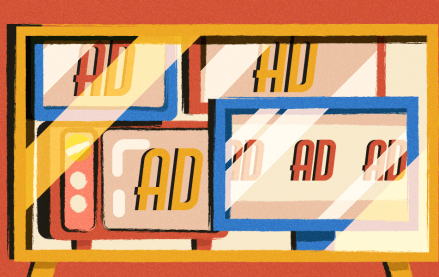 This week's Future of TV Briefing looks at what TV and streaming companies' latest quarterly earnings reports indicate about the state of the TV advertising market.