'The power center has always been in LA': Video goes full Hollywood
October 16, 2017 • 7 min read
•
•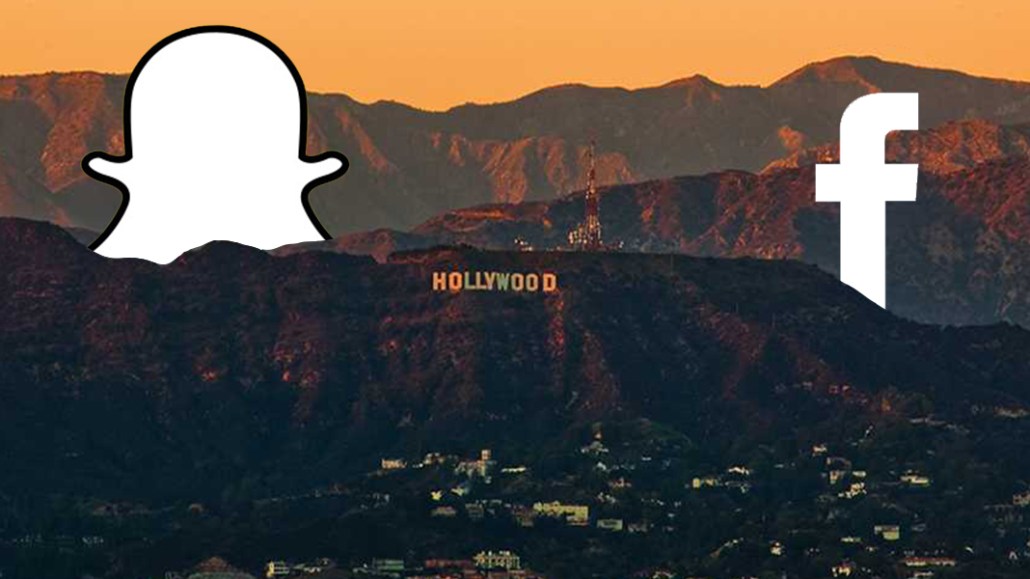 This past summer, a Los Angeles-based digital studio executive was looking for new office space in the sprawling city. With Facebook and YouTube headquartered in Playa Vista, Verizon's Oath and Go90 recently taking office space in the same neighborhood and Snapchat's campus in nearby Venice, Playa Vista seemed like a good spot for a company that wanted to sell and make shows and movies for these buyers. But it would come at a price. With all those platforms cramming into the area, the price of office space had more than doubled in the past 18 months, to around $4 to $5 per square foot.
"You're basically doubling your rent to be close to these guys," the studio exec said. "We ended up choosing a place that was adjacent to those areas — not super close but close enough to get to them."
Since before the first talkie, LA has been the hub for movies and TV. It's Hollywood, after all. In the past couple of years, some of the attention in digital video shifted to New York, especially as Facebook, Snapchat and other big platforms courted news and magazine publishers and advertisers. But as the social platforms, along with streaming platforms, have moved in favor of entertainment content, LA has reclaimed its place as the center of the action.
Seeing the market growing, digital media companies have built entertainment divisions for the express purpose of developing, selling and producing movies and shows. And everyone has set up shop in LA. BuzzFeed's offices, which comprise mainly BuzzFeed Entertainment employees, are in Hollywood. Mashable's LA division is based in Culver City. Refinery29 is close to central LA. Vox Media is on the border between Culver City and Santa Monica.
Heading west
Plenty of deals are in the works. In August, Stone Roberts, svp of global video strategy for Refinery29, moved to LA to build a video team there. At the same time, Refinery29 signed a deal with the Hollywood talent agency WME to look for opportunities in film and TV for Refinery29. Refinery29 is working on a show called "Who Run the World" (it's a working title) for TNT, which has ordered six episodes of the show with Refinery29 serving as the executive producer. (Turner, which owns TNT, invested $45 million in Refinery29 last year.)
PopSugar, meanwhile, has made 174 hours of TV, including shows such as "So-Me" for Fox TV stations and "PopSugar Now" for CBS- and Lionsgate-owned Pop TV, according to the company. Former Fox Entertainment exec David Grant leads its studio arm, which has 65 people in Culver City. Earlier this year, PopSugar invested in a new production company called Toy Rocket and has its own PopSugar Films division, which is co-producing a movie with Lionsgate Digital Studios.
"One of the things I want to get into this company is the DNA of selling content, in addition to the DNA we already have in selling media," Grant said. "Publishers are good at selling media, but they're not great at selling content, per se. They're different mindsets. If you can get the DNA to sell both, the two together can be very powerful."
Since forming Mashable Studios in 2015, Mashable has signed original content deals with partners including Facebook, NBCUniversal's Bravo, Sony's Crackle and National Geographic. Mashable is producing three shows for Facebook's Watch and has three separate production deals with Bravo for multiple digital shows. It made two web series for Nat Geo last year.
"Mashable Studios' goal is to build audience on new platforms and diversify our revenue stream. For a native digital media company, TV, cable and OTT are those new platforms," said Eric Korsh, president of Mashable Studios, which has 19 employees, including former MTV executive Polly Auritt as its head of programming and development. "Just as New York is the core of journalism, Los Angeles is the core of entertainment — so that is where you must be if entertainment content is a central part of your business strategy."
Two years ago, Vox Media launched Vox Entertainment to create more long-form programming for streaming platforms and linear TV. Since then, Vox Entertainment, which has six execs with backgrounds in both digital media and TV, has sold six shows, with four series in production. Two of those shows were sold to Go90 (SB Nation's "Foul Play") and Comcast's Watchable (journalist Liz Plank's "Divided States of Women").
Vox Media President Marty Moe wouldn't name the two other shows in production but said one was a "major broadcast network series" and the other a "big-time OTT series." The network show will be announced in a few weeks, while the other streaming show might be announced later this year or early next year, he said.
"There has never been any doubt in our minds that our brands could one day end up on TV," said Moe. "What we were waiting for is when the disruption in the TV market would be significant enough or real enough — because it's been playing out for over decades — that it would be ripe for us to make a move."
A vibrant but tenuous market
It's understandable why many are making those moves now. Facebook is reportedly willing to spend up to a billion dollars on content through 2018. Apple is making TV shows and has the same reported content budget. Go90 and Spotify are spending less than those two companies but are working with all types of studios and digital media companies on original content. Netflix and Amazon, along with linear TV, continue to be the holy grail for many companies trying get into show business.
YouTube is planning to grow its Playa Vista office, according to sources. And Apple has plans to open up an office in Culver City, according to a source.
Sibyl Goldman, Facebook's head of entertainment partnerships, co-runs the company's Playa Vista branch. Mina Lefevre, a former MTV executive and now Facebook's head of development for original programming, is based in that office. Ricky Van Veen, CollegeHumor co-founder and the person leading Facebook's move into entertainment, is based in New York but goes back and forth between the coasts, a Facebook spokesperson said. Facebook will continue to invest in LA for its "strong talent pipeline, location and entertainment/partner ecosystem," the spokesperson added.
With these and other content buyers, it's no wonder the number of studios and media companies — both in digital and traditional media — looking to sell content has ballooned.
"To do business with YouTube, or Facebook or Snapchat, you want to be by them," said JC Cangilla, COO of Ron Howard-backed studio New Form. "At a macro level, it's good news because if you didn't have a healthy ecosystem and if people were not investing in this space, it would not be good."
It's unclear how many of these buyers will be around or willing to buy content a few years down the road, though. Facebook has said its long-term plans for Watch don't include subsidizing the costs of the shows. Spotify recently pulled back on its original content plans as it tries to figure out a new video strategy. Watchable recently stopped funding original content. Go90 has also tightened its focus.
"The power center has always been in LA," said a longtime content executive at a streaming platform. "For a period of time, all these new entrants came in on these platforms with a low barrier of entry to build audiences. But it proved hard to monetize those audiences, so now it's reverting back to TV again — it's just that now you're getting that TV content in an app, as opposed to only a linear network."
In the meantime, digital media companies and studios will continue to invest in LA. The opportunity is still too large.
"A lot still has to be sussed out," said Cangilla. "If you're one of the big companies and you have 600 people in New York and another 600 here in LA, can you sustain that over time? They're super successful now, but in my mind, the next cycle of companies are like ours, studios that cap out at 40 or a 100 people. They're programming for multiple platforms; some of it is highly monetizable, some of it is weakly monetized but brings in new audiences. Those are the companies that I think start to win, whether that happens in LA or New York. I think it's LA — but I'm super biased."
https://digiday.com/?p=258684
This week's Future of TV Briefing looks at what an industry group's conditional certification of three measurement currency contenders signals about the TV ad business's measurement overhaul.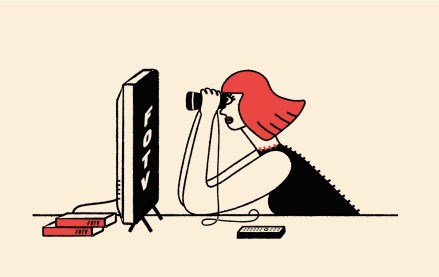 This week's Future of TV Briefing offers an updated list of the key terms that can cause confusion when talking about the TV, streaming and digital video industry.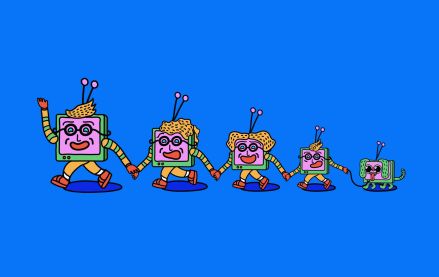 This week's Future of TV Briefing looks at what the Disney-Charter pay-TV distribution deal seems to indicate about the increasingly more-complementary-than-contentious relationship between traditional TV and streaming.