The Netflix Effect: Publishers see Netflix deals as gateways to more TV work
May 18, 2018 • 4 min read
•
•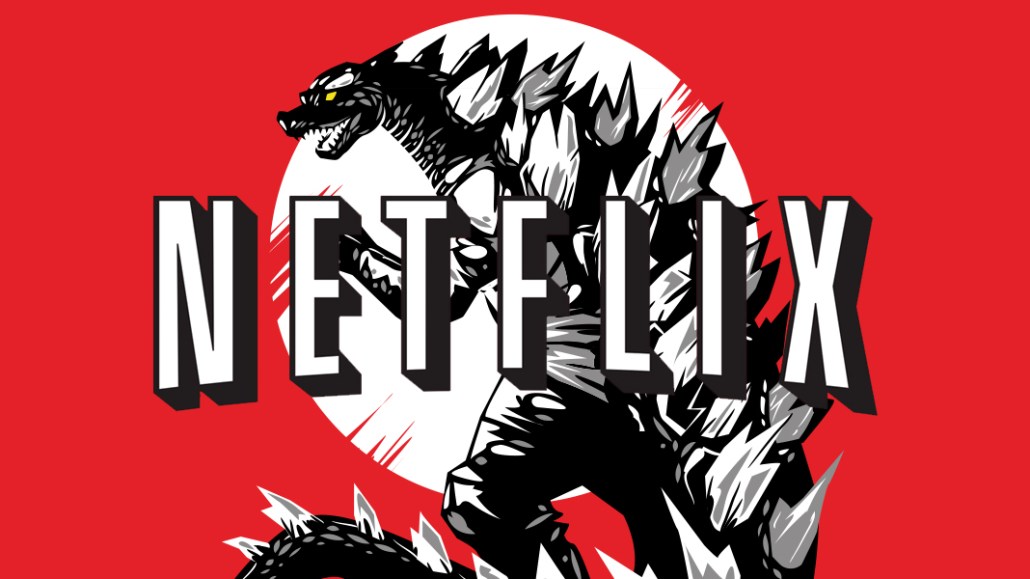 Netflix wants to have total ownership over its original programming, which can limit the amount of money producers can make in the long term from those projects. But some producers — especially digital publishers with TV ambitions — are using a deal with the streaming platform to create more interest or wrangle more favorable terms from other content buyers.
In recent months, digital publishers including BuzzFeed News, Turner's Super Deluxe, Fusion Media Group (which also owns a cable network) and Vox Media have announced shows with Netflix, following other digital publishers and studios, including Funny Or Die and Awesomeness.
Two digital sellers, speaking anonymously due to existing deals and ongoing negotiations with Netflix and TV networks, said their Netflix deals have opened more doors with TV networks, Hollywood producers and even on-camera talent. One seller said his company is in "meaningful conversations" with different TV networks on more than a dozen shows, crediting the Netflix deal as helping either start those conversations or move existing conversations forward in a significant way.
"We're getting more proactive outreach from both broadcast and cable networks to talk about projects," said the seller, who was heading into a meeting with a cable network prior to the call with Digiday.
Another way Netflix is having an impact is in negotiations with digital buyers such as YouTube Premium and Facebook Watch. Multiple sellers said they've recently been able to negotiate better terms — including bigger budgets — for shows they've sold to Facebook and YouTube, thanks in large part to their Netflix deals.
"Now we can say to them, 'We're doing a show on Netflix, so if you want us to make programming for you, you're going to have to step up in a big way, too,'" said a seller.
Netflix's plans to spend up to $8 billion and release as many as 700 original projects this year has created a new marketplace for digital publishers and studios with TV ambitions. (Netflix's studio division produces about 75 percent of the company's original programming, Netflix's chief content officer Ted Sarandos has said.)
But Netflix's terms can be very restrictive, as the streaming platform prefers to own the movies and TV shows it buys. This limits the amount of money producers can make on their Netflix original shows: They earn their production fee, but lose out on future revenues from international distribution and syndication that is paid to producers in the traditional TV model.
For major movie and TV studios ranging from Warner Bros. to Lionsgate, back-end revenue is an important revenue source and plays a huge role in the type of deals they cut with Netflix or any TV network or streaming platform.
It's also certainly not a one-size-fits-all approach, as Netflix's deals can vary from project to project, from studio to publisher. Netflix has been known to overpay producers to make up for the fact that there's no international distribution and syndication revenue coming their way; it's also been willing to let producers keep intellectual property rights tied to things such as gaming and merchandise, said two entertainment industry veterans with knowledge of Netflix's deals. Content sellers that enter into co-production deals with Netflix (or TV networks) also have a better shot of keeping ownership of their IP, though that often comes with greater risk, as it requires putting more of their own money upfront with the hope of profiting down the road.
"There's a healthy amount of respect for what they've done — and we want to continue doing business with them," said an exec from a major U.S. TV studio, also speaking anonymously due to deals with Netflix. "And let's be real, traditional TV is having a rough time right now."
But if Netflix increasingly wants to own its original movies and shows, the question is: What's the value in a Netflix deal, especially for digital publishers that are just getting into the entertainment business with the hopes of establishing new, lucrative revenue streams?
"A lot of the pure-play digital companies just getting into the TV side aren't set up to license to games, merch, theme parks or even do international sales for that matter," said one of the entertainment industry veterans. Which means they're happy to take the Netflix deal because a Netflix deal can lead to a lot more.
"I'm sure there's this sense [among digital publishers] that you're in the winner's circle if you're chosen by Netflix," said the U.S. TV studio exec. "Whether people continue to say that if [Netflix] is greenlighting 700 different projects a year, we'll see."
For more in-depth reporting on the business and modernization of video and entertainment, subscribe to Digiday's weekly video briefing email. 
https://digiday.com/?p=288257
This week's Future of TV Briefing looks at how this year's upfront and recent announcements from AMC Networks and Paramount indicate the progression of programmatic in the TV and streaming ad market.
This week's Future of TV Briefing looks at how major streaming service owners' subscription business fared in the third quarter of 2023.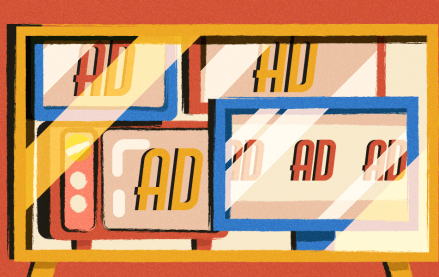 This week's Future of TV Briefing looks at what TV and streaming companies' latest quarterly earnings reports indicate about the state of the TV advertising market.