Can Jeffrey Katzenberg and Meg Whitman do the impossible?
That question is at the heart of the entertainment industry's conversations about Quibi, the high-profile mobile video streaming startup that's currently spending big bucks with big names in an effort to build the ultimate video service for mobile users. Entertainment insiders, many of whom are happy to do a deal with Katzenberg, are unsure at best on whether Quibi can succeed where other expensive mobile video attempts have failed.
There are several valid reasons for why Quibi can pull it off, but there are also plenty of reasons why insiders are skeptical. Here are a few key reasons why Quibi could succeed, and also why it might fail.
For: "Don't bet against Jeffrey Katzenberg."
Ask anyone who is doing business with Quibi — even some of its biggest skeptics — and they'll likely point to Katzenberg as one big reason why Quibi has a shot at success. Katzenberg has the relationships and the status to pull together projects with some of the biggest names in entertainment. So far, Quibi has announced shows with talent ranging from Oscar-winning director Guillermo del Toro ("The Shape of Water") to horror producer Jason Blum ("Get Out"). In fact, Blum is producing a horror series that will star Naomi Watts.
One longtime digital and TV entertainment executive had a meeting with Katzenberg earlier this year. This executive said he went into the meeting skeptical of Quibi's chances, thinking that this would be just "another Go90." During the meeting, Katzenberg mentioned how he had just gotten off the phone with Justin Timberlake, trying to figure out what kind of show they would make together for Quibi. (Timberlake is hosting a show called "Inspired By," in which he will interview other musicians and ask them about a song that inspired them to get into the industry — which will be followed by a duet.)
"Oh right, you can just call anybody you want and they will do a show with you," this executive recalled thinking. "That was a big epiphany for me in terms of the barriers to talent and showrunners that most people have that Quibi doesn't. If tomorrow, Samsung said they were going to create a new video platform and had some nobody as a head of the platform and this guy doesn't know the talent, nothing interesting is gonna happen. That's the thing tech companies underestimate pretty much at every turn. … The biggest thing Quibi has going for it is Katzenberg."
Beyond Katzenberg and CEO Meg Whitman, Quibi's executive team is also considered top notch: Quibi surprised many by luring top CAA agent Jim Toth, whose client list included Matthew McConaughey, Robert Downey, Jr. and Scarlett Johansson, as head of content acquisition and talent for the startup; Quibi's content team also includes entertainment industry veterans such as Janice Min, Becky Brooks and Ryan Kadro; Quibi has also been aggressive in poaching execs from Hulu, Instagram and Snapchat for its product, advertising and distribution teams; the company has also been recruiting Netflix executives to build out its marketing team, said a source familiar with the matter.
"They've raised a lot of capital; they have a great team behind them; they are going to have, I'm assuming, a fantastic product — and they are commissioning really high-quality stuff," said a digital publishing executive that's pitched Quibi.
Against: Other big spenders have tried this before, only to fail
It's impossible to talk about Quibi without mentioning Go90, or Vessel, or Samsung's Milk Video or countless other video platforms that have tried and failed to find an audience for short-form video programming.
Quibi has raised $1 billion so far — with reports suggesting that the company is already looking to raise more — to fund its ambitions. But so did Verizon, which ended up losing more than $1 billion across several years of trying to make Go90 work.
Katzenberg and the Quibi team reject the comparisons to Go90, according to a source with direct knowledge. Yes, Go90 spent a ton of money in bulk on programming, but Go90 was also spending money on digital publishers and studios and other programmers that were making quality content, but not remotely close to the quality and prestige level of what Quibi is attempting with its high-profile scripted and unscripted projects. For its top scripted shows, Quibi is willing to spend $125,000 per minute, according to a deck the company shared with investors last year. That's in line with what Katzenberg has said publicly and closer to the costs of scripted shows on cable networks than what Go90 was paying for. (That said, Quibi also plans to commission daily programming that will cost significantly less than its high-profile projects.)
Quibi is also focused on developing content that actually works in a mobile environment; this means everything from shooting series that can work in both horizontal and vertical video formats, as well as a product experience that is in line with how people actually use — and watch videos — on their phone, according to a source with direct knowledge of Quibi's plans.
Quibi has pretty lofty ambitions in terms of customer acquisition and believes it can get 11 million paid subscribers in its first five years — and that's its worst-case scenario, according to the investor deck. That won't come easy as customer acquisition costs rise and more subscription streaming video services enter the market. This will only drive up marketing costs for Quibi, for which the company has been looking to poach executives from Netflix, sources said.
"People always think that as soon as you flip on a switch, people are going to notice," said the digital and TV entertainment exec. "Unfortunately, it's not that simple. User acquisition is so incredibly complex, it often takes years for a brand to be even recognizable."
For: Quibi's backers include all the major studios
Quibi's investor list includes major studios and media companies such as Disney, WarnerMedia, NBCUniversal, Liberty Global and Sony. (The startup has also other big-name backers including Google and Alibaba.)
Backing from major entertainment companies will be helpful for Quibi as it looks to secure deals with big-name showrunners and on-camera talent, sources said. "It's hard to gain access to anyone if they are under contract with a studio," said the digital and TV entertainment exec. "If Disney were to step in and say, there's no way we're letting you do something with J.J. Abrams, do you think he's going to do it? But if you have Disney as an investor, suddenly it's easier to access their talent pool."
Against: Quibi's deals are great for studios, but not necessarily for Quibi
The major Hollywood studios that have invested in Quibi also have guaranteed commercial deals with the streaming service, which means they will basically be able to recoup some of their investment by selling projects to Quibi.
Quibi's deal terms are also generous, sources said. At a time when Netflix is looking to fully own its original programming or secure long-term exclusive worldwide rights, Quibi is showing more flexibility. For instance, Quibi is requesting a seven-year exclusive license to its movies and TV shows, sources said, but that's only for the short-format version of those projects. If a studio wants to recut a Quibi series into half-hour or hourlong installments, or say a two-hour movie, it can sell that license after two years, sources said.
"The downside is lower," said an executive at a Hollywood studio that is both an investor and has a commercial deal with Quibi. "I want it to work because it opens doors to a new market."
That said, if Quibi's most high-profile projects are found in a different format on another streaming service or TV network, that could make the service less essential for price-conscious subscribers.
"[Subscription video] is hard enough on its own," said the studio executive. "I just don't know how they're going to get people to pay money for it — unless they have 'Game of Thrones'-level stuff coming out non-stop."
For: Mobile video consumption continues to rise
Quibi's bet is that with mobile video consumption continuing to skyrocket, it has the ability to grab a percentage of viewers who would be willing to pay for programming that's far superior to YouTube and other social platforms. And with the general trend of consumers increasingly willing to pay for streaming content, Quibi executives feel like they have a great shot of capturing on-the-go viewers.
Quibi's thinking is that if there are people who are watching more than an hour of video on their mobile devices every day, it's not that crazy to believe that Quibi can get 2-4% of those consumers to a paid experience, according to a source familiar with Katzenberg's thinking.
"Five or six years ago, all music was free and you could listen to anybody you wanted to listen to — and you still can," said this source. "So, then, why are there more than 100 million people paying $10 per month to listen to their favorite artists today?"
Against: Quibi is not solving a consumer need
The major question that Quibi needs to answer is whether there is actual consumer demand for a subscription video service that focuses on mobile devices and short-form content.
Katzenberg's argument is that just because no one has done it before does not mean that there is no consumer appetite for a premium mobile video streaming service. On top of that, no one has invested in mobile video at the quality level Quibi is aiming for.
Other industry sources, including those that have deals with Quibi, are not so sure. "From a consumer perspective, given how much content is already consumed on mobile, both premium and otherwise, do you really need programming that is that expensive and made for that device? I don't know," said a TV studio executive.
"One, I would love for Quibi to work," said the Hollywood studio executive. "Two, I don't know how the fuck it's going to work."
https://digiday.com/?p=336350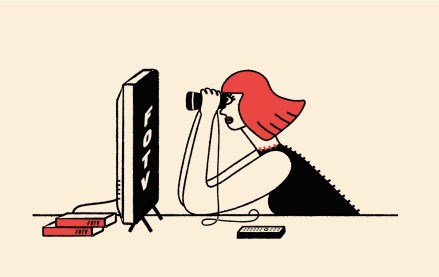 This week's Future of TV Briefing offers an updated list of the key terms that can cause confusion when talking about the TV, streaming and digital video industry.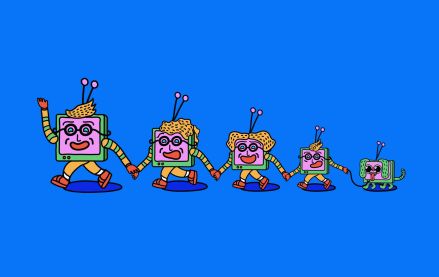 This week's Future of TV Briefing looks at what the Disney-Charter pay-TV distribution deal seems to indicate about the increasingly more-complementary-than-contentious relationship between traditional TV and streaming.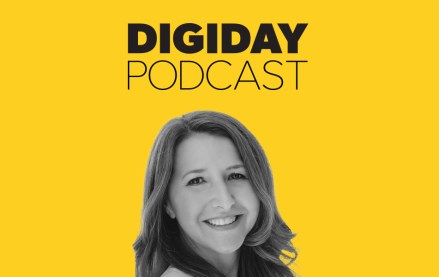 September 12, 2023 • 3 min read
Traditional TV now accounts for less than 50% of Georgia-Pacific's spending, but its share still exceeds streaming's.