From stuffed foods to nostalgic dishes: Tastemade opens its UK studio
February 1, 2017 • 4 min read
•
•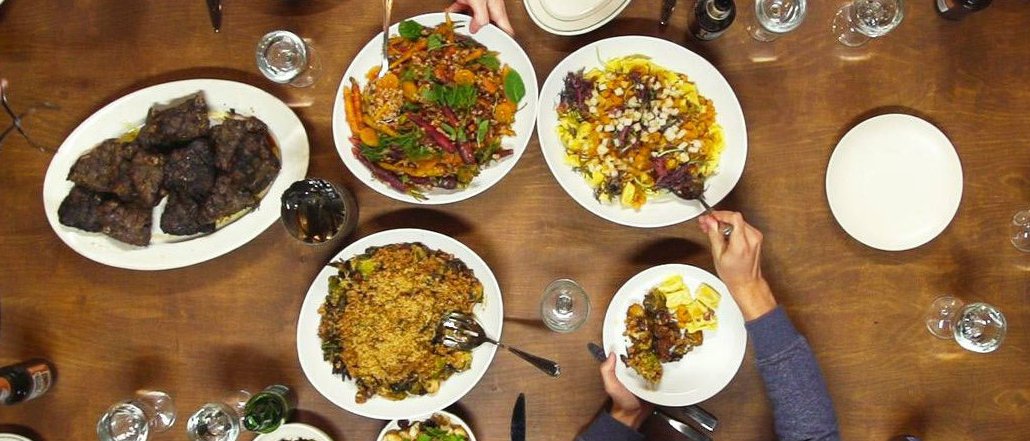 Tastemade opened the doors to its U.K. production studio this week, giving its handful of full-time staffers a more permanent space to create food content with consistency.
The food and travel production company has made a name for itself by growing large audiences through original video across nine or so platforms. As it has been shooting video in the U.K. for nearly a year — as a Snapchat Discover partner, it creates daily local content in the U.S., U.K. and France — a full 60 percent of its views now come from outside the America. And so the time feels right for the company to open its fifth global studio there — following outposts in L.A., Sao Paulo, Buenos Aires and Tokyo.
"Demand for the content we create in the U.K. has increased rapidly every month for the last year," said programmer Oren Katzeff, adding that Tastemade works with a network of freelancers in the U.K. to create its content and that it is continuing to invest in the market. Tubular Labs data shows the U.K. channel on Facebook had nearly 50 million views per month at the end of 2016. That's still small compared to its main channel, where it's getting around 800 million views a month. But scale is just one side of the coin.
"It's difficult to get brands on board when you don't have a studio space. Now we can show them our playbook and instill the confidence about creating quality content en masse for their brand," he said.
The majority of Tastemade's revenue comes from content created with brands, with some ad space sold on Snapchat Discover and YouTube. A couple of months ago, the U.K. brand integrations were handled by the U.S. team. Now it has two people on the ground, and Katzeff hopes to see this grow to about five in the next six months.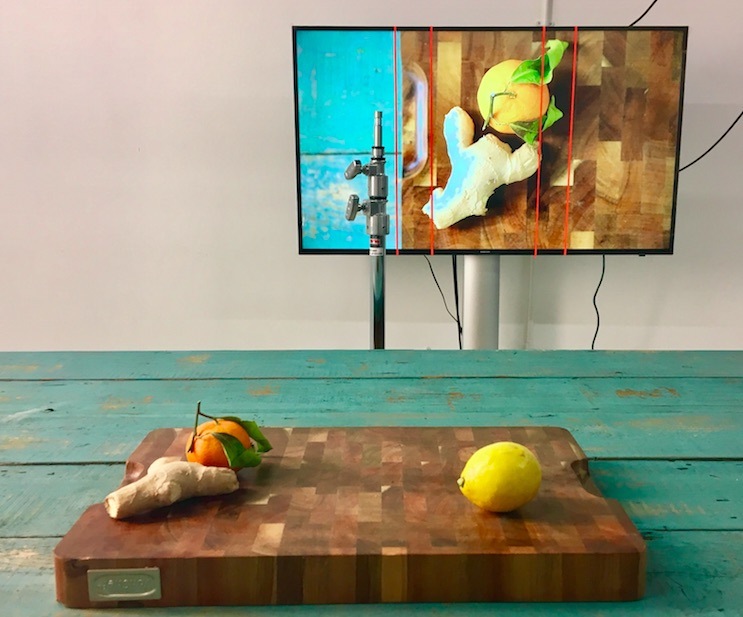 "In the U.K., we're still seeing brands thinking of branded content as a test. In the U.S., we're working with brands where it's their second or third campaign," he said, adding that in the last two weeks, it has had conversation with about 50 brands in the U.K. and it's been running content campaigns with Unilever creating odd-sounding sandwiches with mayonnaise, like Thai coconut curried tuna.
The food video space has been dominated — to the point of easy satire — by shot-from-above how-to videos. In the last two years, Tastemade has expanded its programming to produce some 25 other shows around food and travel. These include hits like "Tiny Kitchen," a cooking show in miniature, comedies, scripted shows, animation or hosted by one of its 500 global creators, people Tastemade finds from Instagram and YouTube.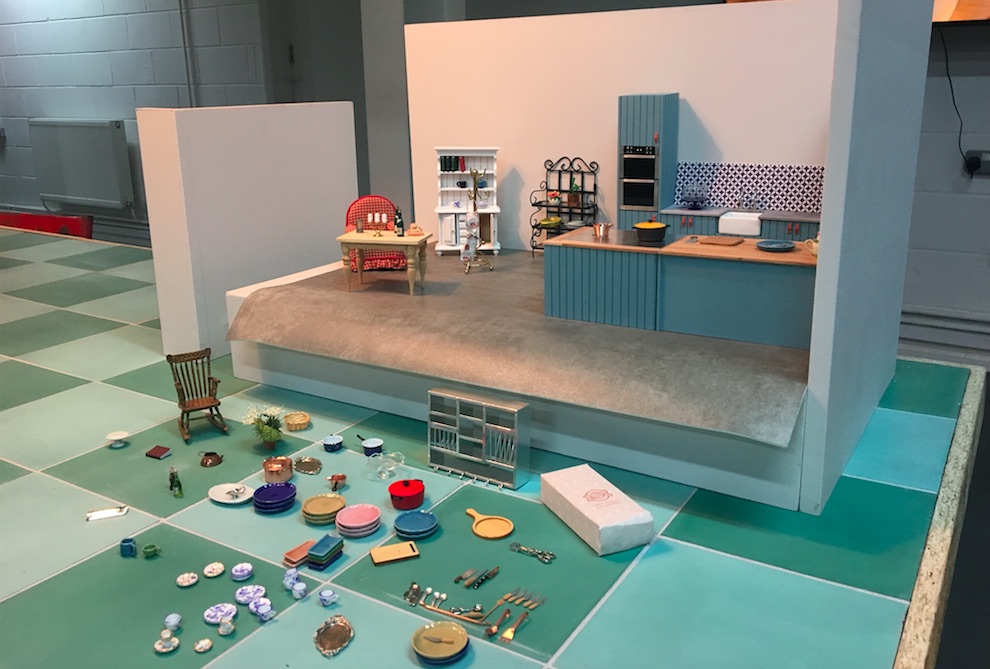 In the U.K., it works with about 15 regular creators. One, Matt Adlard, aka the Topless Baker, translates well with the U.S. audience.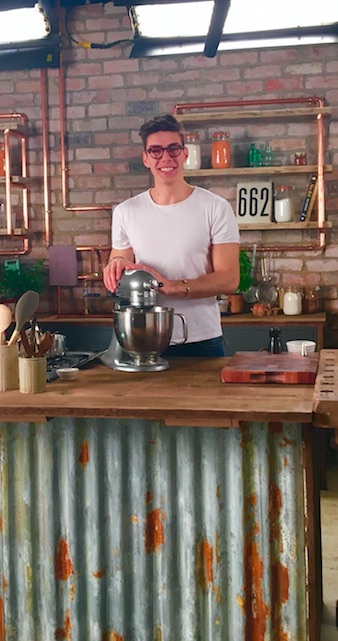 "When we translate content between regions, we're looking for wide appeal and accessible ingredients." Adlard's recipes like eggs Benedict or chicken parmigiana go down well, less so a mince pie. "It needs to be quickly relatable."
As well as being relatable, the secret sauce for Tastemade is creating videos about familiar items but in ways that are new. "I've heard of matcha, but I didn't know I could make matcha-flavored pancakes," suggests Katzeff. "I'm familiar with pizza, but I had no idea I could make a pizza base out of potatoes. That tingles the brain."
That surprise element accounts for several popular food trends the U.K. team is seeing, like meal blur, a full English breakfast omelette for dinner. In the last two weeks, the most popular video has been a recipe for chocolate salami with 550,000 views on Instagram, which came about as a way to use up leftover chocolate after the holiday season.
Also, nostalgia works. "In general, a lot of the food stuff in the U.K. are based on heritage, so people like to engage with things that reminded them of their past: the coziness of a Friday night in and getting fish and chips," said programmer Mohammed Ali Salha. For instance, this beer-battered fish and chips recipe has had 75,000 views on Instagram. "It's a cross between inspiration and pure functional."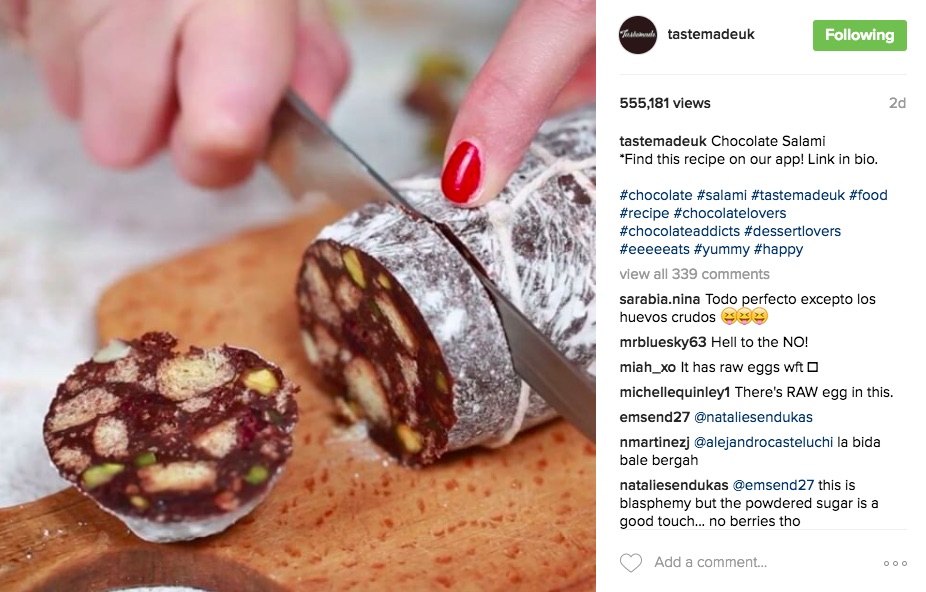 In the U.S., the popular videos include things like this cheeseburger-stuffed garlic bread with 775,000 Instagram views. "There's something satisfying watching a food you wouldn't normally associate with getting stuffed get stuffed," points out Katzeff.
The U.K. Tastemade team is working on creating a "well-oiled machine." In its L.A. studio, a team of seven people creates 80 assets across nine platforms over two days, according to Katzeff.
"We know we're the new kids on the block," he said. "We have work to do in closing those brand deals, growing our audience and being creative with the shows we produce for Tastemade to be a daily topic in the U.K."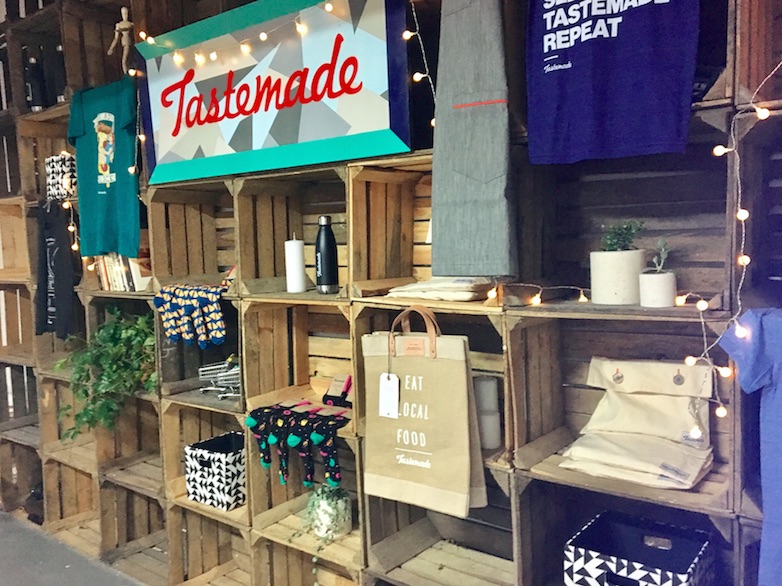 https://digiday.com/?p=220000
This week's Future of TV Briefing looks at how this year's upfront and recent announcements from AMC Networks and Paramount indicate the progression of programmatic in the TV and streaming ad market.
This week's Future of TV Briefing looks at how major streaming service owners' subscription business fared in the third quarter of 2023.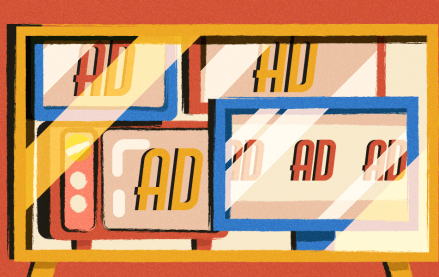 This week's Future of TV Briefing looks at what TV and streaming companies' latest quarterly earnings reports indicate about the state of the TV advertising market.