How streetwear publisher Highsnobiety is mastering video on Instagram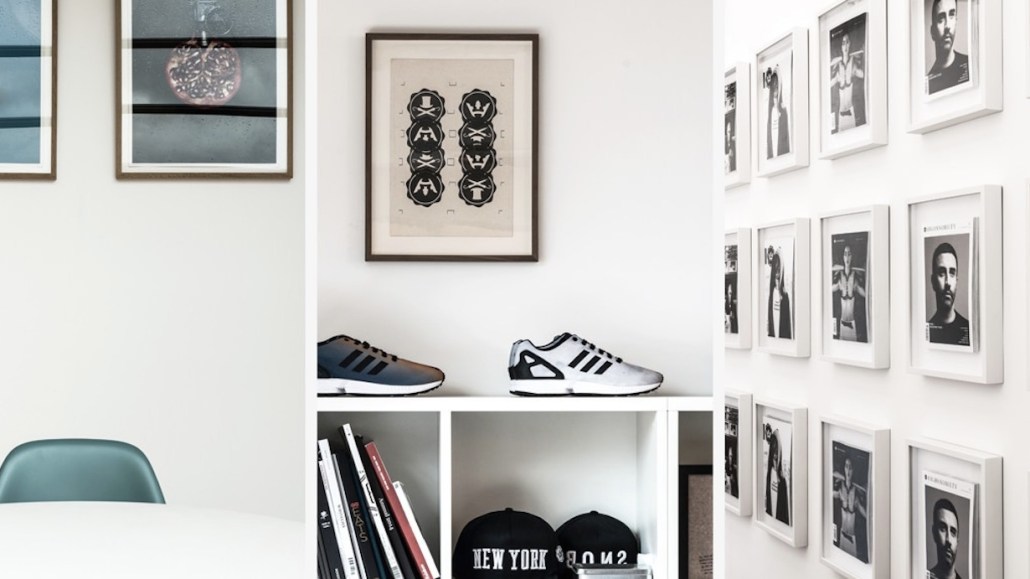 Streetwear publisher Highsnobiety is one of the publishers embracing Instagram, particularly when it comes to video.
Twelve months ago, the publisher had 1 million Instagram followers. Today, it has nearly 1.7 million followers, close behind its Facebook account, which has 2.1 million. In May, the publisher had 12.4 million likes and comments across 574 Instagram posts, making it the No. 8 publisher in monthly engagement, behind ESPN but ahead of Vogue and Fox News, according to NewsWhip.
Highsnobiety increased its posting, to 15 to 20 times a day, up from eight, while putting a bigger focus on video, increasing it to 11 percent from 1 percent of its output in the past six months. Video accounted for 60 out of Highsnobiety's 574 posts in May, compared with December, when three of the publisher's 249 posts were videos, according to NewsWhip.
"Video was a bit of a challenge," admits editor-in-chief Pete Williams. "We originally approached video on the main feed in an artistic or visual way but found that entertaining, pop-culture-focused or 'meme' clips engaged strongest for us on the platform."
Instagram increased the maximum length of a video from 15 seconds to a minute and changed its algorithm last summer, from chronological to based on engagement, and a popular video for Highsnobiety will get hundreds of thousands of views. The algorithm favors posts that people react quickly to, and Highsnobiety's videos get about 450 comments per post, according to NewsWhip. But the unpredictability of the algorithm works both ways, and Williams noted that videos unexpectedly underperform for no reason.
About 20 percent of all Highsnobiety's Instagram posts are created in-house. Thirty percent come from its contributor network of creators, and the remaining half are aggregated from other publications or celebrities.
Instagram Stories adds another 2 million daily views for Highsnobiety. Highsnobiety favors Stories over Instagram Live because it can pre-produce the clips and maintain a polished look. Each day, the Story has one narrative, which helps keep the completion rate high at 98 percent, according to the publisher.
Video is also becoming a bigger part of the publisher's branded-content business, which accounts for the majority of its revenue. For instance, a recent Story sponsored by Reebok contained five video clips showcasing two new Reebok Pump Supreme styles.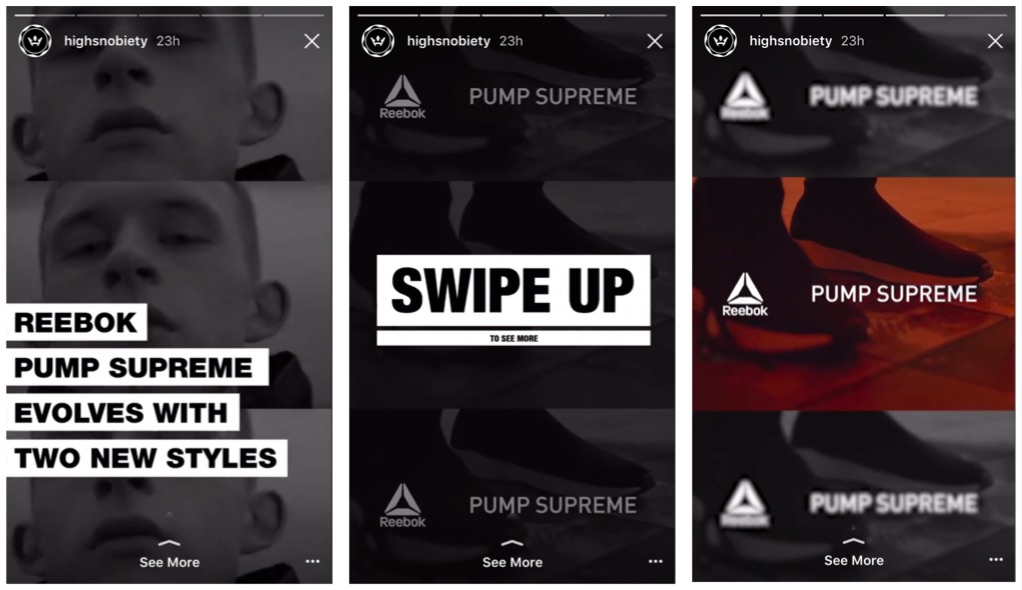 Highsnobiety has also created four more Instagram accounts in the past two weeks, Style, Sneakers, Music and Life, mirroring new content verticals on its site. The company has 10 people working on Instagram, three of which are dedicated to the platform, the rest double up with other editorial and social duties.
Williams said the five accounts collectively reach 150,000 followers, with the sneaker vertical growing by 20 percent week over week. "Instead of thinking of Instagram and other channels as support tools to our main editorial content, our socials stand on their own as unique expressions of the Highsnobiety world," he added.
Image: courtesy of Highsnobiety. 
https://digiday.com/?p=244062