Streaming ad prices set to rise with constrained supply
December 31, 2019 • 3 min read
•
•
The laws of supply and demand are inescapable, and will come to bear on the booming streaming video market. The issue: With so many ad-free streaming players, the demand for ads will outstrip supply.
Next year streaming viewership will continue to rise, and advertisers will continue to chase those eyeballs. Those are safe assumptions. But streaming's light ad loads, narrow targeting, the popularity of ad-free services, new entrants joining the streaming wars and an influx of political advertisers will put a restrictor plate on the acceleration of streaming ad market.
As more viewers move from ad-supported TV to ad-free streamers like Netflix and Disney+ and ad-supported streamers serve fewer ads than TV, "there will be more demand than supply," said Jeremy Cohen, vp and head of global content partnerships at Publicis Media.
More supply appears to be on the way. The April launch of NBCUniversal's ad-supported streamer, Peacock, could help to open up more inventory, as would the work that Amazon and Roku are doing to add more programming to their respective ad-supported services IMDb TV and Roku Channel. But there remains so much early activity in the streaming market — with the dust still settling around Disney+ and HBO Max in the offing — that many advertisers are waiting to see how viewership shifts and habits take shape before making major money moves.
"The market as a whole is deliberately watching as services come to market and identify swim lanes for each brand before making a wholehearted investment into streaming," said Cohen.
Even then advertisers are unlikely to wholly move their TV budgets to streaming. They don't need to. Streaming services' lighter ad loads and narrower targeting options enable advertisers to be more discerning with how they spend their dollars. "I don't know if there is going to be as much money in [streaming] given the lighter ad load and greater targetability," said Ed Gaffney, managing partner and director of implementation research at GroupM.
The lighter ad loads mean viewers are less likely to tune out during ad breaks — at least that's what the streaming ad sellers say — and that means advertisers don't feel a need to drown audiences in as many ads in order for their messages to break through. Similarly, streaming's greater targeting means advertisers don't have to run as many ads to reach as many people in their intended audience as they do on TV where they might advertise against a college football game in hopes that a significant enough share of the audience enjoys doing their own home improvements. "If you spend in a more targeted way, your out-of-pocket [cost] is less," Gaffney said.
Advertisers may be pressed to take greater advantage of targeting next year to keep their costs in check as political advertisers enter the fold. The additional competition for relatively scarce inventory "could indeed plague pricing a little bit," said Philip Inghelbrecht, CEO of TV and connected TV ad buying firm Tatari.
"This is the first time we've had a political season where the scales are leaning more towards [streaming] than linear. No one really knows if there's enough inventory," said another agency exec.
https://digiday.com/?p=355203
This week's Future of TV Briefing looks at how this year's upfront and recent announcements from AMC Networks and Paramount indicate the progression of programmatic in the TV and streaming ad market.
This week's Future of TV Briefing looks at how major streaming service owners' subscription business fared in the third quarter of 2023.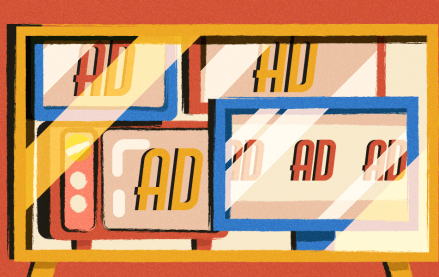 This week's Future of TV Briefing looks at what TV and streaming companies' latest quarterly earnings reports indicate about the state of the TV advertising market.