Stay tuned: Ad-free TV is on its way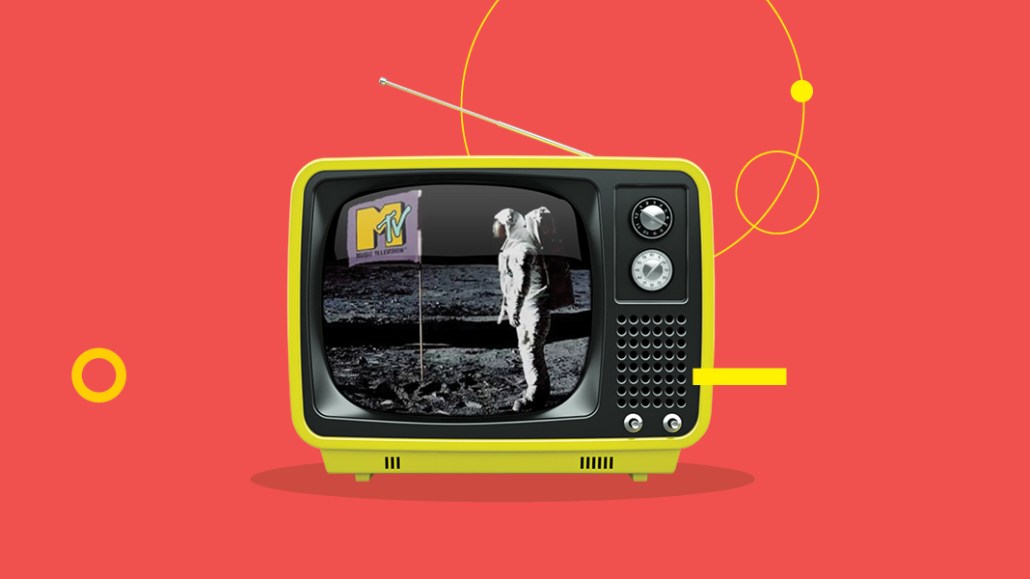 TV viewers have long accepted a simple trade-off: To watch your favorite shows, you're going to have to sit through commercials. Even though you're paying a fee for every channel as part of your cable TV bundle subscription, commercials are part of the ballgame.
The rise of DVRs put a dent in this bargain, showing that people were willing to take matters into their own hands to avoid ads. Now, with the rise of Netflix and others, people can just pay to avoid TV spots. Networks are noticing. This summer, AMC, the network behind "The Walking Dead," "Breaking Bad" and "Mad Men," launched AMC Premiere, a $5-per-month streaming channel that allows you to watch current shows commercial-free. Less than two months later, FX, home of "American Horror Story" and "It's Always Sunny in Philadelphia," launched a similar ad-free subscription streaming channel, FX+.
Of course, there's a catch: Both streaming channels are sold as add-ons by Comcast, which means Comcast customers still have to pay for the regular AMC and FX channels in order to level up to the commercial-free add-on. With $70 billion in annual ad revenue at stake, it's going to take a lot more than shifting consumption habits to force linear TV distributors and networks to change.
But if one cable distributor and two high-profile networks are willing to experiment with ad-free options, what if the entire industry did the same and gave viewers the option to pay for an entirely ad-free cable bundle? TV ads would go from a reliable mass reach vehicle to a tax on poor people.
Not linear, but streaming
For an ad-free cable bundle to exist, the TV industry would need to follow in the footsteps of HBO, AMC and FX, which release new episodes of their shows on their digital streaming channels at the same time that they air them on traditional TV. These channels also offer full libraries of previous seasons and shows, which essentially replace the reruns that populate many cable networks' programming lineups.
"There are people like Amazon, Hulu and Netflix, which are effectively doing versions of that today," says Bernard Gershon, president of GershonMedia.
It'd be hard to apply this model to live programming like the Oscars, sports and news, he added. Many live events are designed to include commercial breaks. In football, for instance, commercial breaks give teams the chance to review plays or switch from offense to defense. Advertisers are also willing to pay higher premiums to reach attentive viewers.
But when it comes to most of the TV guide, an ad-free option is plausible, especially as more cable networks offer ad-free streaming channels. Long term, people won't want to have 10 different logins and 10 different monthly billing statements.
Revenue implications
The challenge for TV networks is making up for the lost revenue. Networks don't typically break down their revenue by source, but advertising can account for anywhere from a third to two-thirds of a cable network's monthly revenues, says Brian Wieser, senior analyst at Pivotal Research.
"Assume that the network would want to be made whole before they commit to anything," Wieser says. "They might say, 'We just have to accept lower revenues and lower profits.' Theoretically, that does happen in different industries from time to time, but I'm highly skeptical."
AMC and FX can offer ad-free streaming channels because they're sold as add-ons through Comcast, an existing major cable distributor, so while the additional revenue is minimal, so are the costs. Otherwise, networks run the risk of cannibalizing their still-lucrative advertising businesses. Cable networks could choose to offset this by charging enough on the subscription side to make up for losses in ad revenue, but that assumes enough customers would be willing to pay steeper prices for an ad-free experience.
One potential benefit is that such options could decrease costs at smaller cable networks, which have to find programming to fill 24 hours of air time. "A lot of smaller cable channels can go video-on-demand only — there's no reason for them to be live for 24 hours," says Alan Wolk, TV industry analyst for TVRev.
Not everyone will pay
There's clearly a market for people willing to pay more to avoid ads. Hulu, for instance has an ad-free tier priced at $11.99 per month, which is $4 more than the regular tier. Earlier this spring, Hulu CEO Mike Hopkins said nearly half of Hulu's revenue comes from advertising, with about 41 percent of Hulu viewers seeing ads, according to Hulu.
Wolk estimates that roughly 10-15 percent of TV viewers would be willing to pay for ad-free streaming channels. "[AMC and FX] are banking on that; otherwise, it will seriously cut into ad sales," he says.
The wrinkle for the networks is that the people most willing to pay up for subscriptions are also the affluent spenders that advertisers want to reach the most.
"If you lost 30 percent of your audience to an ad-free channel, then your remaining ad-supported audience is not worth as much anymore," Wolk says. "It will require a balancing act to figure out where the ideal position is for the networks, and throwing in other tricks such as native ads and branded integrations to make up the gap."
Highly unlikely, but not impossible
For all these reasons, TV analysts agree that the entire cable bundle is unlikely to go ad-free anytime soon. But there is evidence beyond Comcast, AMC and FX that some form of ad-free bundle will eventually happen. Hulu, for instance, is already selling subscriptions to HBO Now and Showtime's streaming channel, in addition to its own two subscription tiers. With Showtime, Hulu also offers a $2 discount for those who subscribe to both channels. The rise of internet-based live TV service, including those from DirecTV, Dish Network, Hulu and YouTube, also offers the chance to distribute ad-free video channels.
"Whether it's offered by a traditional player such as DirecTV or some new player, it's definitely viable," Gershon says.
https://digiday.com/?p=255654