Few things cause more headaches than something as seemingly simple as defining when a video is viewed.
But here we are: The Media Ratings Council defines a viewable video impression as 50 percent of an ad's pixels in view for a minimum of two seconds. GroupM's more stringent standard is 100 percent of the player is in view, half of the ad with the sound on. Facebook counts three seconds as a view, but relies on autoplay, and as much as 85 percent of video on Facebook is without sound.
As the appetite for video grows, the conversation around viewability will only intensify. Here are five charts on the global state of viewability.
Video viewability varies significantly by country
According to Google's "Global State of Play" report, the video ad viewability rates across the web vary significantly between countries, (this data excludes YouTube, where Google says on average 93 percent of ads are viewable, compared to an average of 66 percent elsewhere across the web). The Netherlands tops the list, with 81 percent of its video ads in view. However, out of the countries included here, only the U.K. and the U.S. have notably improved their viewability levels from 2015 to 2016 (Italy, too, but from to a lesser extent and from a lower base). Google's data from 2015 did not include mobile app viewability.
Desktop lags behind mobile
Conventional wisdom would state that ads are more likely to be seen on smaller screens. While this doesn't always hold true for display ads, it seems to be the case with video. Google found that on the web, not including YouTube, 73 percent of ads are viewable on mobile, compared to 64 percent on desktop. Part of the reason is that on desktop a non-viewable video ad can be on another tab or lower down on the screen.
View through rate beats viewability in campaign objective
Having people watch and listen to the video ad for as long as possible is most frequently cited as the campaign objective. According to video ad platform Videology, which analyzed its own data across European countries from June to September in 2016, view through rate — where viewers watch the entire ad — was the main objective for 62 percent of campaigns that ran across its platform in EMEA, an increase from 53 percent in the first half of the year. Maximizing the viewable rate — the percentage of ads which are actually seen by a user — was the main campaign objective for just 5 percent of the campaigns running across the platform during this time.
Private marketplaces yield higher results
Videology found the average viewable rate for video ads on publisher marketplaces is 77 percent, up from 66 percent the previous year. The message to advertisers reaffirms the conventional wisdom: Higher ad viewability rates can be found on premium sites with engaging and relevant content.
Programmatic and direct follow the same trend
A recent ad quality trend report from Integral Ad Science also found that 65 percent of video inventory sold direct was in view, dropping to 32 percent in view for inventory sold programmatically.
But being in view is just one part of the equation. Actually keeping viewers watching is a primary concern for advertisers. While inventory traded direct has a higher in view rate to start off — at 52 percent compared to 25 percent for programmatic — video inventory traded both direct and programmatically followed the same trend in dropoff as the video progressed.
https://digiday.com/?p=215902
This week's Future of TV Briefing looks at how this year's upfront and recent announcements from AMC Networks and Paramount indicate the progression of programmatic in the TV and streaming ad market.
This week's Future of TV Briefing looks at how major streaming service owners' subscription business fared in the third quarter of 2023.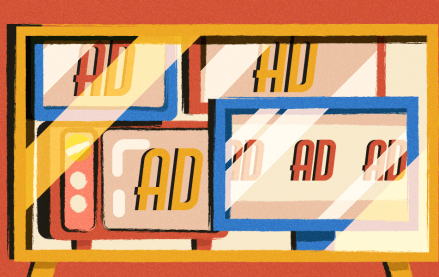 This week's Future of TV Briefing looks at what TV and streaming companies' latest quarterly earnings reports indicate about the state of the TV advertising market.